"Introducing YouTube Premium"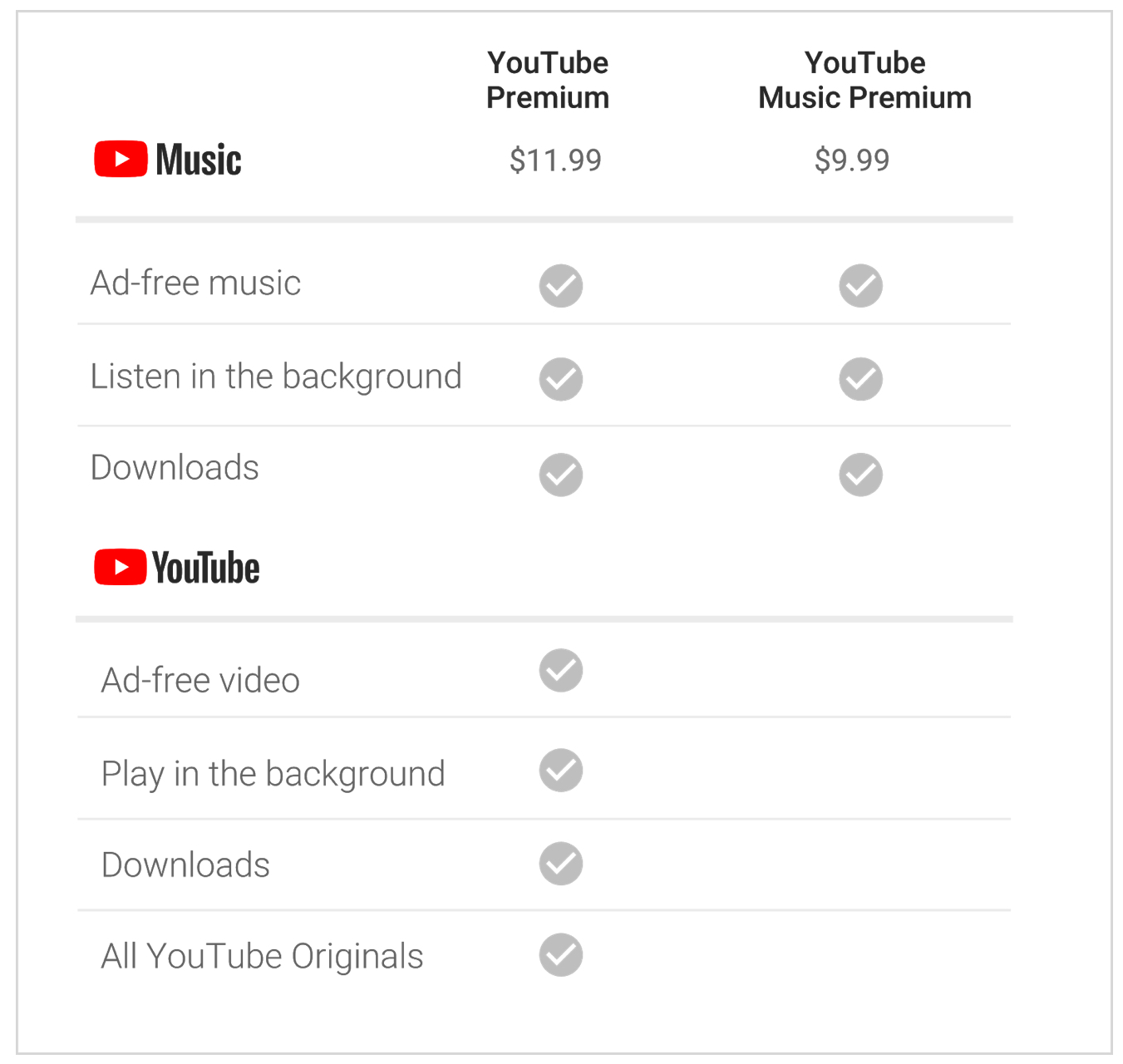 YouTube Premium rolls out soon in existing markets: the United States, Australia, New Zealand, Mexico, and South Korea. It's also coming soon to new markets: Austria, Canada, Denmark, Finland, France, Germany, Ireland, Italy, Norway, Russia, Spain, Sweden, Switzerland, and the United Kingdom. We look forward to more expansion throughout 2018 and beyond.
Ich habe keinerlei Interesse an Google Play Music äh YouTube Red äh YouTube Music oder deren "original series and movies", aber große Lust auf die "ad-free experience". Ob mir diese Feature allerdings 144 US-Dollar im Jahr wert ist, muss ich erst noch abwägen – jetzt wo diese Option erstmals verbindlich auf dem Tisch liegt (insbesondere auch weil die Download-Funktion und das Abspielen von Videos im Hintergrund über die offizielle YouTube-App unter iOS bislang noch nicht möglich sind).
Eine Einschränkung, der ich mir schon jetzt bewusst bin: "Ad-free" bedeutet keine YouTube-Werbeunterbrechungen und Pre-Roll Ads, schließt aber natürlich nicht die individuellen Sponsoring-Deals und 'product placements' aus, mit denen "YouTube Creators" zunehmend arbeiten um der ganzen Diskussion um Demonitarisierung entgegenzuwirken. Diese Werbung – transparent gekennzeichnet – ist absolut legitim; sie ist aber auch Teil der Videos, die sich trotz Bezahlung nicht überspringen lässt.