Apple Music baut nicht zufällig eine neue Albenansicht und Top-Charts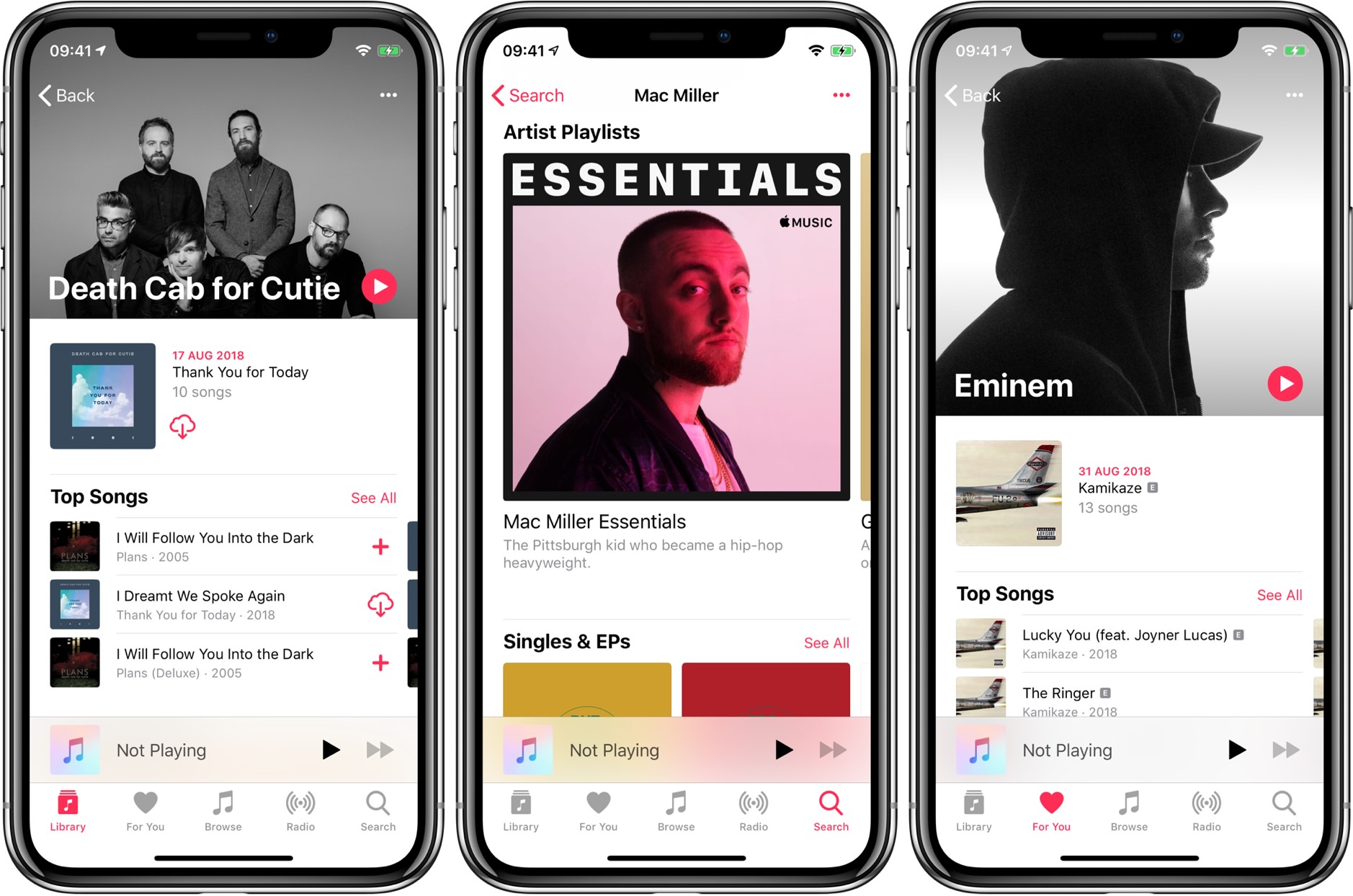 Apple Music, in a software update Friday to all users, is rolling out 116 "top 100" numeric charts, which will display the top-streamed songs on Apple Music refreshed on a regular basis. In a demo to Rolling Stone, Apple Music executives showed how the charts — one global chart and a top 100 chart for every country in which Apple Music is available — are grouped together under the platform's "Browse" tab and have a similar visual appearance to that of playlists or albums. Each chart is updated daily at 12 a.m. PST.
Neben den neuen 'Top 100'-Charts überarbeitete Apple die individuellen Künstler-Seiten in Apple Music, die nun Alben, Künstler-Playlists, Singles & EPs sowie Livealben voneinander getrennt aufführen.
Die optische Verbesserung für Apple-Music-Abonnenten ist jedoch nur die halbe Geschichte. Im Juni gründete Apple seine "Global Music Publishing Division" – einen Musikverlag als potenzielle Vorstufe zum eigenen Label. Gleichzeitig startete auch Spotify ihre direkte Zusammenarbeit mit verschiedenen Musikern, die zielbewusst an den etablierten Musiklabels vorbeiläuft.
Now Spotify is experimenting with another approach, one that is making those labels nervous.

Over the last year, the 12-year-old company has quietly struck direct licensing deals with a small number of independent artists. The deals give those artists a way onto the streaming platform and a closer relationship to the company — an advantage when pitching music for its influential playlists — while bypassing the major labels altogether.

Although the deals are modest — with advance payments of tens or hundreds of thousands of dollars, according to several people involved — the big record companies see the Spotify initiative as a potential threat: a small step that, down the line, could reshape the music business as it has existed since the days of the Victrola.
Spotify sucht nach einem Weg ihr Unternehmen profitabel zu betreiben. 'Royalty'-Zahlungen an die drei großen Musikverleger Universal, Sony und Warner, stehen dabei ganz oben auf der Liste um Kosten einzusparen.
Typischerweise fließen 50-Prozent des Umsatzes von einem gestreamten Song an die Labels; ohne diesen Zwischenhändler bliebe also deutlich mehr Marge für den Streamingdienst sowie den Künstler. Und obwohl seit drei Jahren die Einnahmen aus Musikverkäufen wieder wachsen, zeigen sich die Labels in neuen Verhandlungen mit Spotify nicht gewillt ihre Beteiligung runterzuschrauben.
Die Labels fürchten sich vor der Größe und dem Einfluss von Spotify, scheinen aber zu übersehen, dass der schwedische Konzern das letzte eigenständige Gegengewicht zu Apple, Amazon und Google darstellt, die bei dieser Pfennigfuchserei um Streaming-Tantiemen ohne mit der Wimper zu zucken mitbieten können.