Logitech startet Verkauf vom 'Crayon'-Stift
Die Alternative zum Apple Pencil, der Logitech Crayon, der bislang nur an Bildungseinrichtungen verkauft wurde, ist ab sofort für jeden verfügbar. Er kostet 70 Euro und funktioniert ausschließlich mit der 6. Generation des iPads, die in diesem Frühling veröffentlicht wurde.
Wenn ihr daran Interesse habt, würde ich trotzdem zum Apple Pencil raten, weil man für 30 Euro mehr das signifikante Feature  Drucksensitivität bekommt.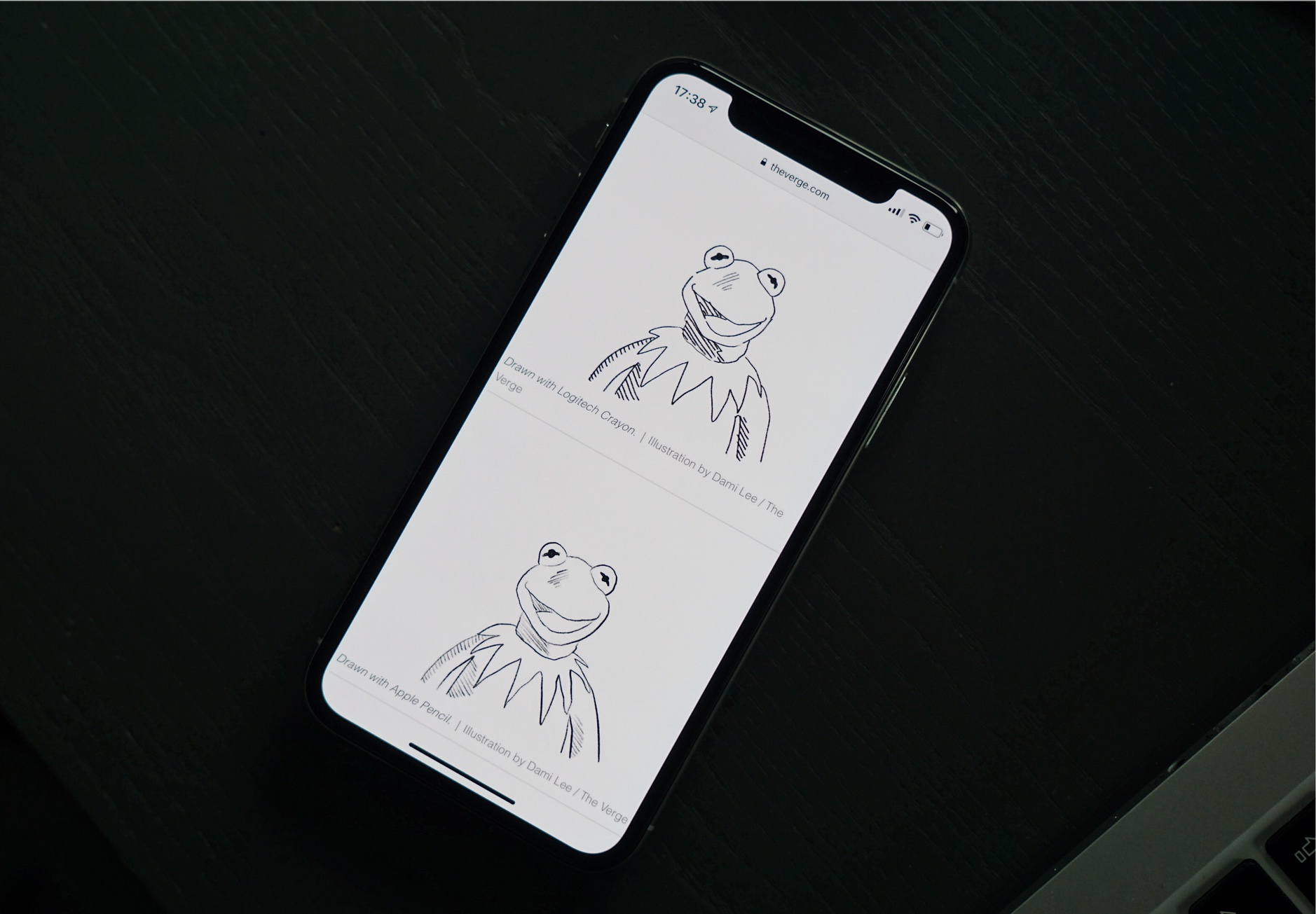 Using the 6B Pencil brush in Procreate, I tried drawing the same image with both the Logitech Crayon and Apple Pencil to spot the differences. You can see the subtle changes in line width and pen pressure, and the experience of drawing felt a lot more natural with the Apple Pencil. Ergonomically, I found that gripping both styluses felt more or less the same, but kids with smaller hands may feel more comfortable holding the Crayon.