macOS 10.15 zerlegt iTunes
I am now fairly confident based on evidence I don't wish to make public at this point that Apple is planning new (likely UIKit) Music, Podcasts, perhaps even Books, apps for macOS, to join the new TV app. I expect the four to be the next wave of Marzipan apps. Grain of salt, etc

— Steve Troughton-Smith (@stroughtonsmith) April 5, 2019
Wir sind uns alle seit Jahren einig: iTunes gehört zerlegt – nicht zwangsläufig zerschlagen, aber mindestens zerlegt. Eigenständige Apps für Apple Music, Podcasts und Apple TV+ sind seit letzten Sommer keine Frage mehr des Ob, sondern des Wann. Dieses Wann wurde jetzt beantwortet:
I've been able to confirm with sources familiar with the development of the next major version of macOS – likely 10.15 – that the system will include standalone Music, Podcasts, and TV apps, but it will also include a major redesign of the Books app. We also got an exclusive look at the icons for the new Podcasts and TV apps on macOS.
Eine Priorität dürfen diese 'Unterhaltungs'-Apps für macOS jedoch nicht werden: iPhones und iPads sind die geeigneteren Geräte für die Wiedergabe von Musik, Podcasts und Hörbücher sowie TV-Shows und Filme.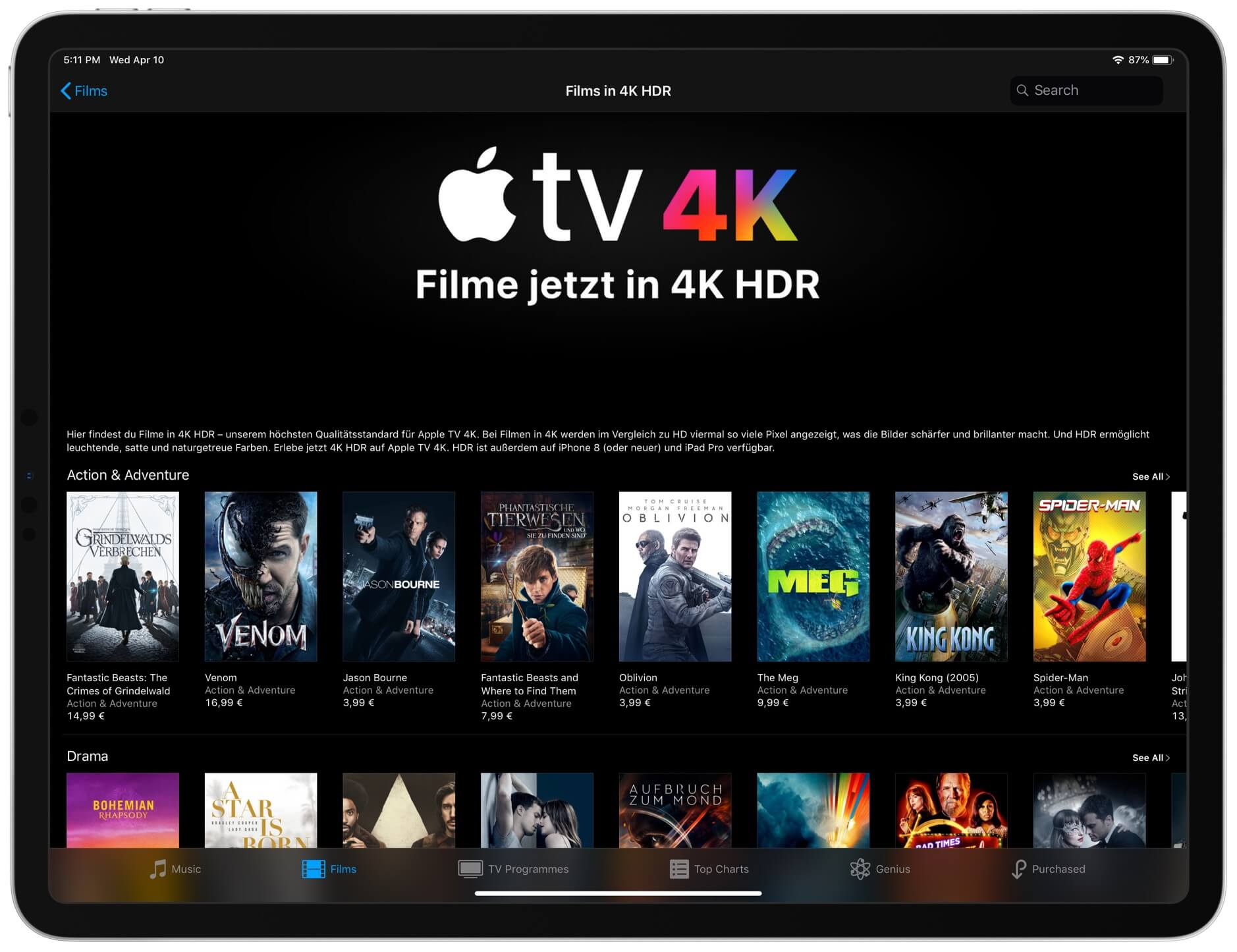 Ich vermute, dass diese separaten Apps reine Container-Programme für Streaming-Angebote werden. Die (bereits angekündigte) Mac-App für Apple TV+ spielt deshalb nicht deine Heimvideos; eine neue Musik-Software bedient sich ausschließlich aus dem Apple-Music-Katalog (und verweigert sich deinem lokalen MP3-Ordner).
Für alle anderen Audio- und Videoinhalte gibt es bereits Software. Apple muss eine solche Software nicht auch noch programmieren und pflegen, sondern vielmehr alle Grundlagen dafür mit seinem Betriebssystem legen.
Und das wäre der richtige Fokus. Apples macOS sollte sich auf seine Stärken konzentrieren und nicht versuchen den besseren 'Entertainment'-Maschinen nachzueifern.