"Apple increases iPhone cellular download limit from 150 MB to 200 MB"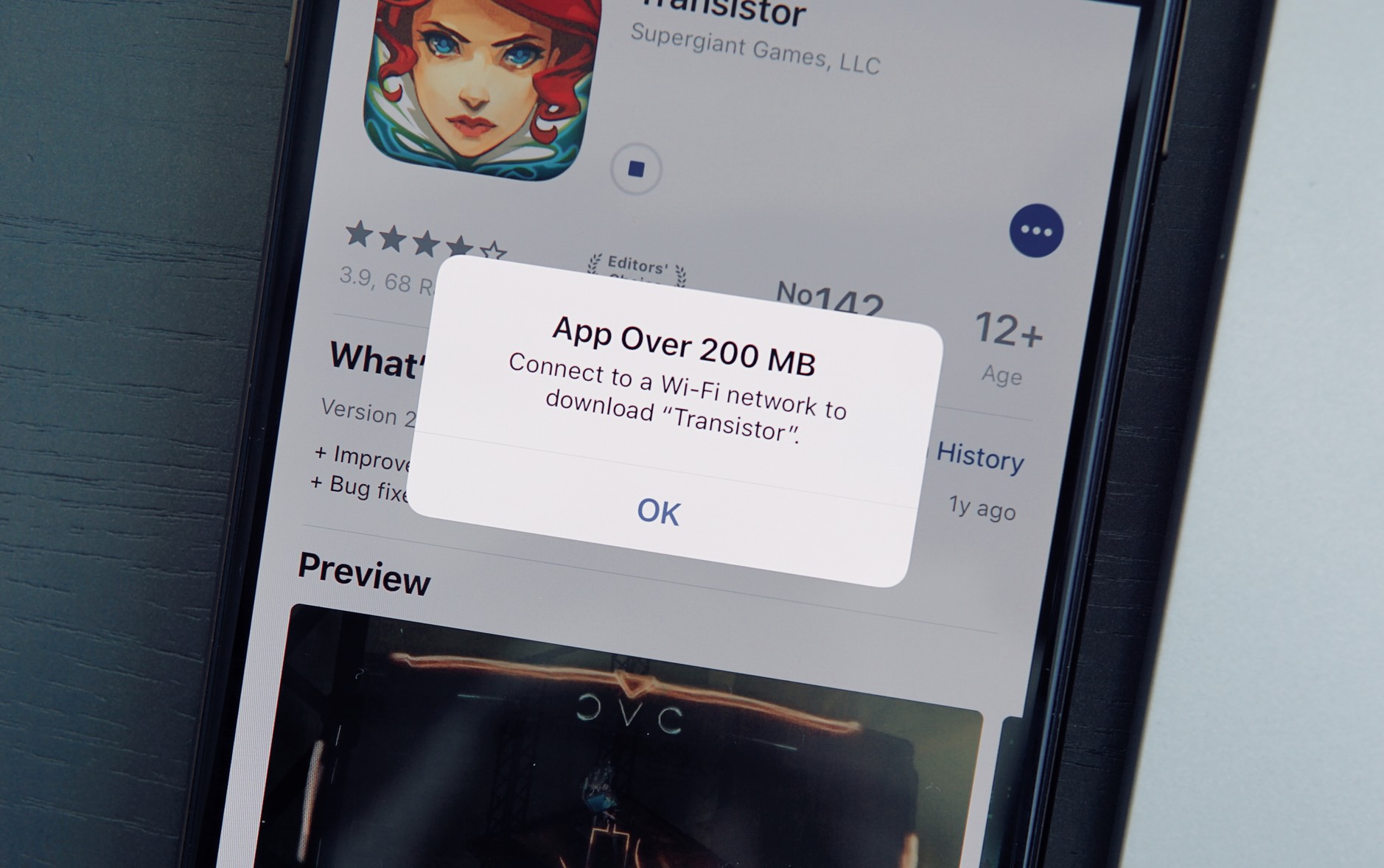 The cellular download limit has been increases from 150 MB to 200 MB. This means more apps and games are now be allowed to be downloaded over the cellular network.

The file size limit prevents iOS users from accidentally downloading a big game on LTE and blowing through their carrier's data cap. However, the cellular limit is often mocked as a stupid feature as Apple offers no opportunity to override the limit and force the download to succeed.
Das Limit wäre lediglich eine akzeptable Voreinstellung, wenn man es in den Einstellungen selbst anpassen beziehungsweise komplett aufheben könnte. So, wie Apple derzeit die Handbremse anzieht, ist es inakzeptabel.