"Pro photography" – vier Kamerafunktionen, die mich interessieren.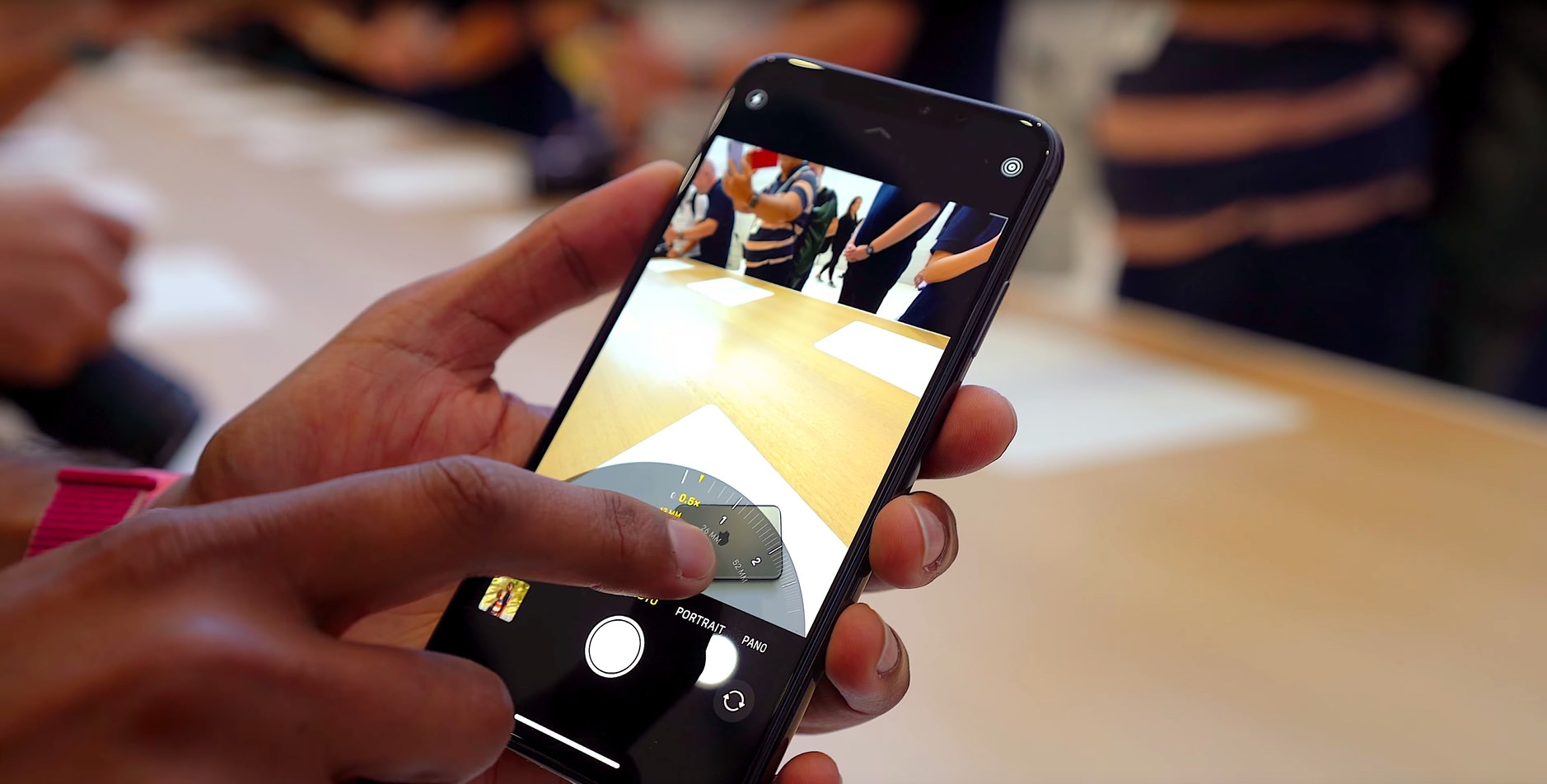 Quelle: UrAvgConsumer
While you're taking video, you can also zoom in and out using that swiping gesture. The iPhone software will translate that into a smooth zooming effect, and hand off between one camera and the other imperceptibly (a nice trick that requires a lot of math and image manipulation).
Schon zuvor konnte man während einer Videoaufnahme in einem Schwung rein- und wieder rauszoomen. Allerdings war der Übergang, dort wo das iPhone zwischen dem Weitwinkel- und dem Teleobjektiv wechselt, deutlich sichtbar. Das Bild hüpfte. Und obwohl dieser Hüpfer nur minimal ausfiel, habe ich deshalb so nie den Bildausschnitt gewechselt.
Das iPhone XS hält Videos bis zu 4K/30 in einem erweiterten Dynamikbereich fest. Das iPhone speichert dabei aber nicht nur 30 Bilder pro Sekunde, sondern füllt mit Zusatzbildern den Videospeicher. Diese Bilder benutzt der Prozessor um daraus die hellsten beziehungsweise dunkelsten Lichtwerte zu berechnen und so intelligent die Einzelbilder zu verbessern.
Für Szenen, die sowohl dunkle als auch helle Objekte enthalten, steigerte das in meiner Betrachtung über das letzte Jahr deutlich die Videoqualität. Im eingebetteten Testbild kann man den Effekt beispielsweise an der Sonne oben rechts im Bild erkennen.
Das iPhone 11 (Pro) zeichnet diesen erweiterten Dynamikbereich nun nicht nur für 4K/30- oder 4K/24-Videos auf, sondern auch für 4K-Videos mit 60 fps.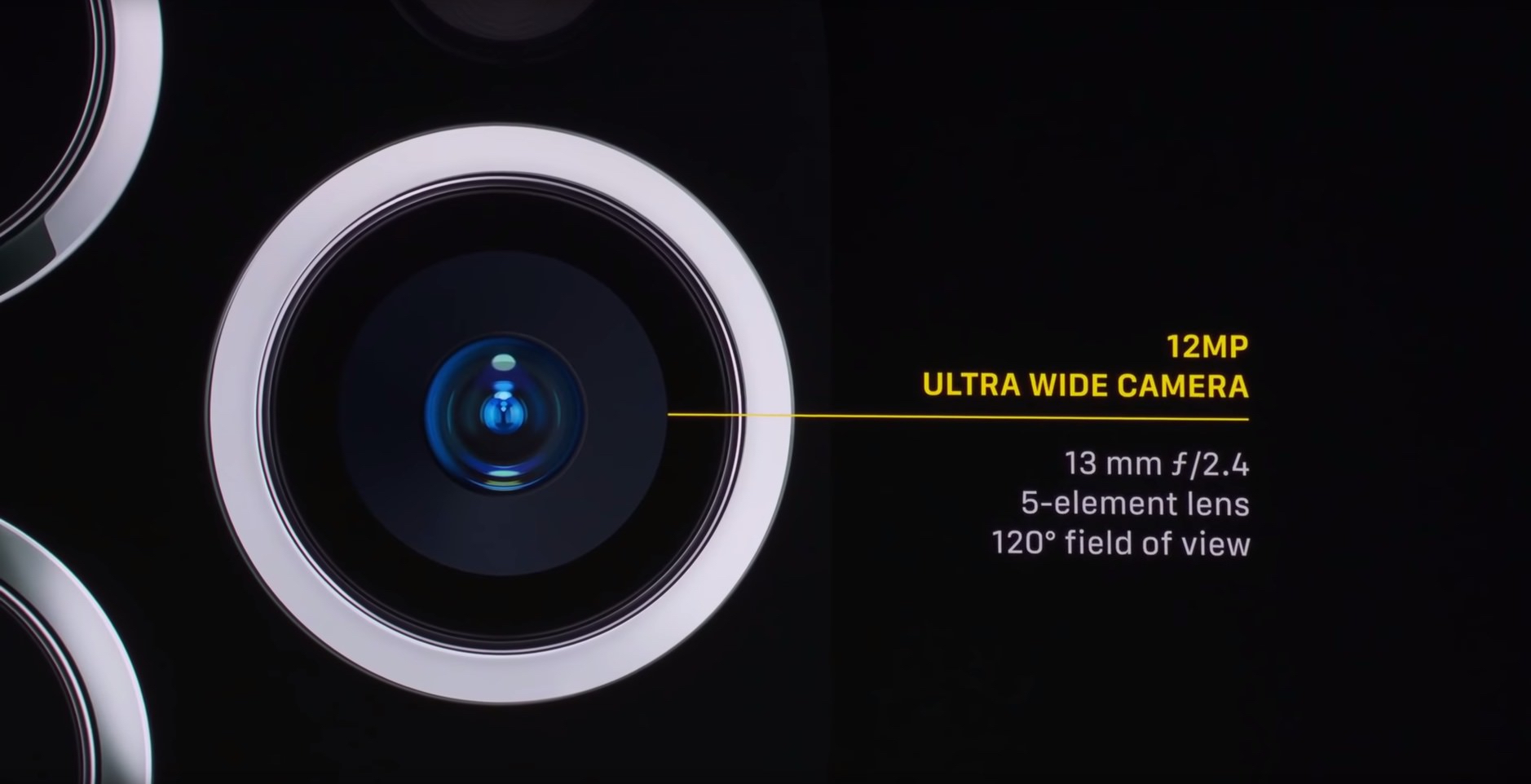 Ein Aspekt, der keine deutliche Erwähnung in der Keynote fand, mir aber sehr bemerkenswert vorkommt, betrifft das neue Ultraweitwinkel-Objektiv.
You can optionally set the iPhone 11 — for both video and stills — to capture data from both the wide and ultra wide cameras. The iPhone retains both versions for an undetermined period of time; eventually, if you do nothing with the ultra wide version, it will get thrown away. What's really happening here is that the iPhone is stashing away a broader view of the image or video you just took, in case you end up realising after the fact that an important part of the scene was cropped off the edges of the frame.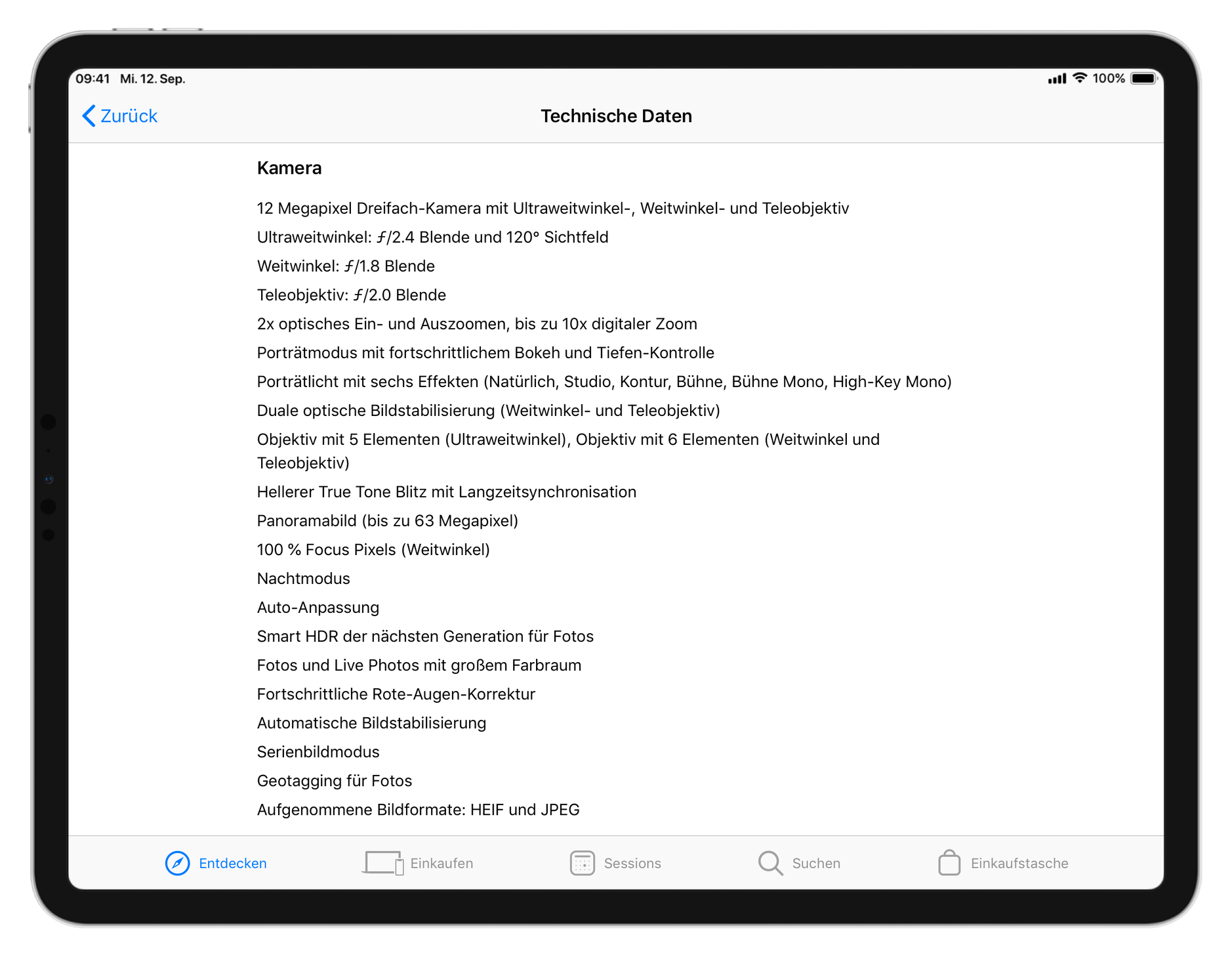 Letzter Punkt: Das Teleobjektiv, dass nur das iPhone 11 Pro besitzt, streut im Gegensatz zu den iPhone-Vorjahresmodellen anscheinend 40-Prozent mehr Licht über den Sensor.
Wie groß der Unterschied dafür im alltäglichen Gebrauch ausfällt, erfahren wir jedoch erst in der nächsten Woche.
Weitwinkel: ƒ/1.8 Blende identisch im Vergleich zum iPhone X + XS
Teleobjektiv: ƒ/2.0 Blende statt ƒ/2.4 im Vergleich zum iPhone X + XS