Adobe schickt seine Schriftarten auf iOS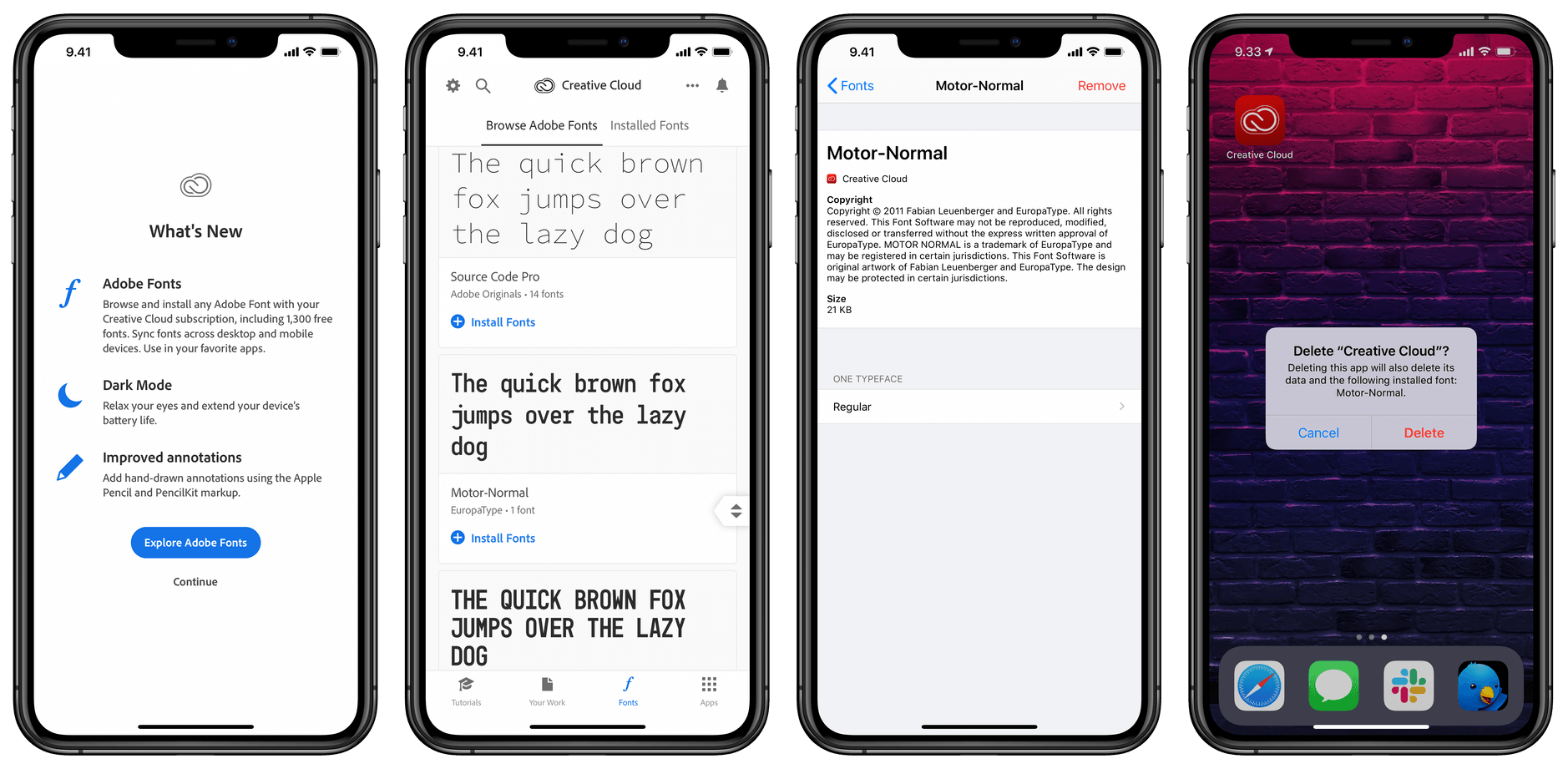 For the first time, all fonts included with Creative Cloud can be used on iOS 13.1.

Browse, install, and create with Adobe Fonts, now on mobile. Access 1,300 fonts for free, 17,000 fonts with your Creative Cloud plan. Find missing fonts in documents. Install on mobile to activate fonts on all your devices.
iOS 13 erlaubt erstmals den Verkauf von Schriftarten über den App Store. Apple nennt diese Anwendungen "font provider apps" und erklärt deren Zulassung und Funktionsweise in dieser WWDC-Session.
Alle so installierten Schriften, die dann systemweit zu benutzen sind, finden sich in den iOS-Einstellungen (➝ General ➝ Fonts). Wenn man eine App löscht, die Schriftarten bereitstellt, warnt iOS beim Löschen der App auch vor der gleichzeitigen Entfernung dieser Schriften.
In der letzten Nacht hat Adobe seinen Katalog an Schriftarten mit einem Update der Creative-Cloud-App (universal; Laden) verfügbar gemacht.