Castro Plus mit "Sync to Watch"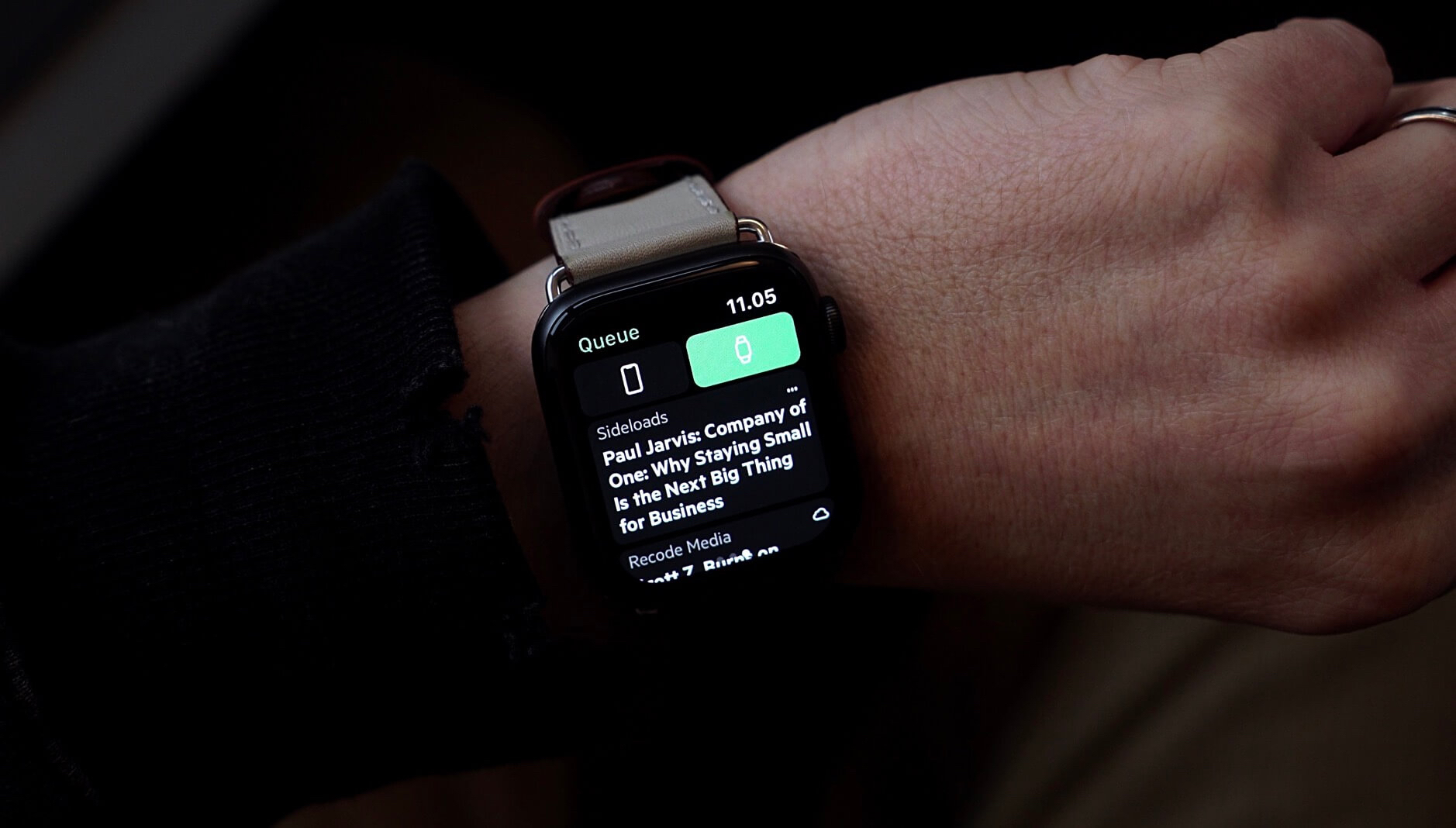 Watch sync frees you up to listen completely untethered from your iPhone. Whether you're out on a run, your kids have your phone during a road trip, or you just want to go phoneless for a while to minimise distractions, Castro's Watch Sync has your favorite shows ready to listen.
Für eine augenblickliche Synchronisation seiner Podcasts auf die Watch öffnet man im WiFi (!) die Castro-App (Laden) und hängt die Watch aufs Ladegerät. Ich habe den Sync der nächsten 10 Episoden aus meiner "Queue" aber meistens einfach mitlaufen lassen. Und jedes Mal, wenn ich direkt von der Uhr einen Podcast anhören wollte, war dieser auch dort zu finden.
Das Feature bedarf wenig Erklärung. Abseits der automatischen Synchronisation kann man auch nur einzelne Episoden vom iPhone auf die Watch verfrachten. Eure Wiedergabeliste auf dem iPhone und der Watch ist jedoch immer identisch. Sprich: Ihr könnt einzelne Podcasts nicht ausschließlich auf der Watch speichern. Löscht ihr nämlich diese Episoden aus der Wiedergabeliste am iPhone, verschwindet sie auch auf der Uhr. Alles andere wäre auch zu kompliziert.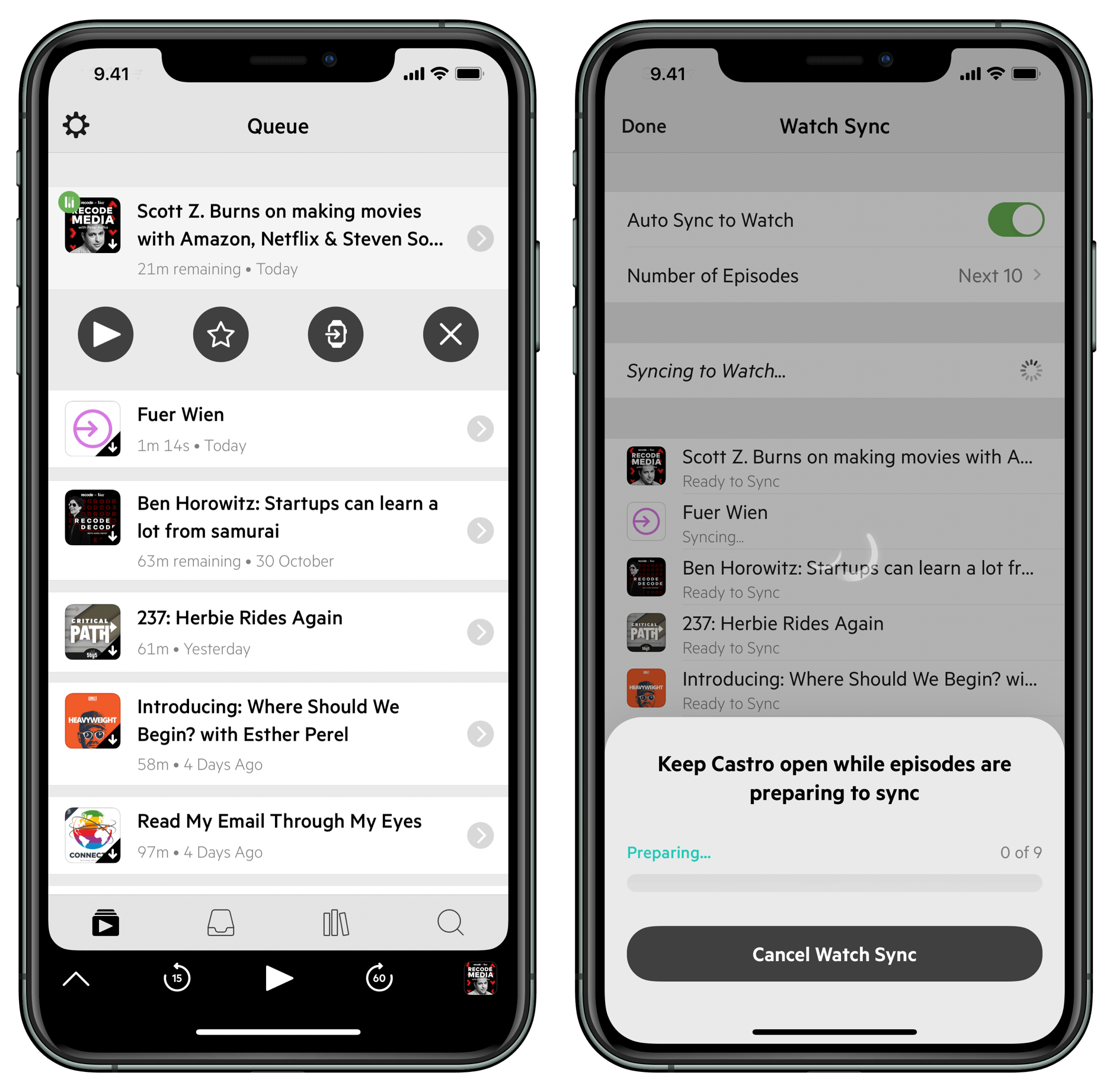 Castro ist in erster Linie natürlich ein Podcast-Player, kann über sein "Sideloading"-Feature aber auch alle anderen Audiodateien entgegennehmen – inklusive Hörbücher. Bislang habe ich auf der Watch dafür MixTape Audio Sync (3,49 €) verwendet. Jetzt übernimmt Castro, weil es den Abspielstand zwischen Uhr und iPhone synchron hält.