Sonos: "Your system requires attention"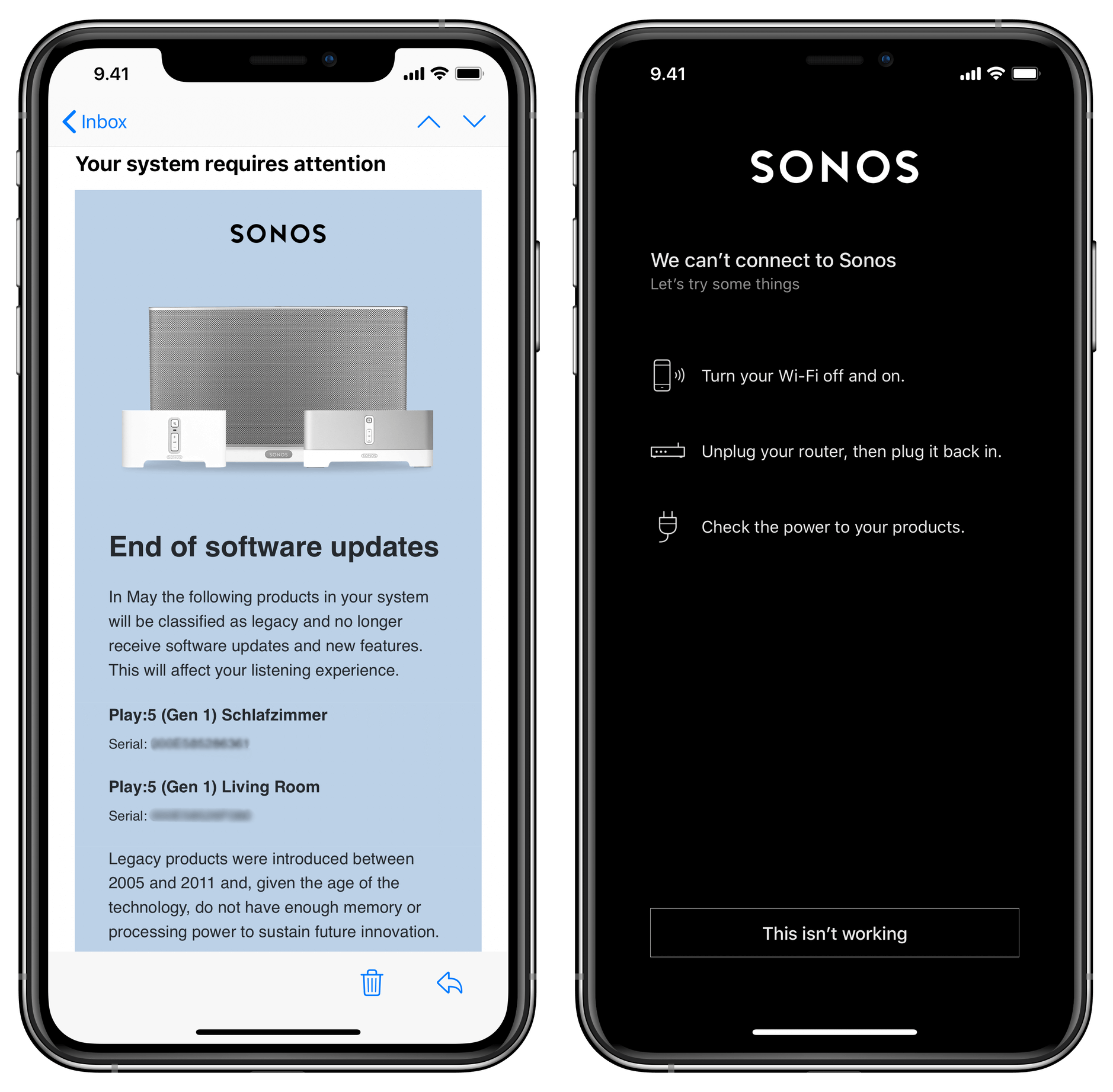 Der "Recycling-Mode" ist nicht die zentrale Kritik, sondern dieser Aspekt:
Please note that because Sonos is a system, all products operate on the same software. If modern products remain connected to legacy products after May, they also will not receive software updates and new features.
Sonos Update-Politik für ihre Lautsprecher war in der Vergangenheit hervorragend. Aus gutem Grund: Sonos baut zwar auch Lautsprecher, ist allem voran jedoch eine Firma, die Software (dafür) programmiert. Ihre Software war für viele Jahr der entscheidende Unterschied zu Bose, Yamaha und allen anderen Buden, die lediglich Boxen gebaut haben.
Niemand erwartet eine anhaltende Software-Pflege für Elektronik, die über 10 Jahre alt ist. Im Gegensatz dazu erwarten wir von Lautsprechern eine solche Lebenszeit. Oder konkreter: Sonos Lautsprecher sind Computer. Dass diese Computer irgendwann keine Softwareupdates mehr bekommen, ist absolut verständlich. Dass das jedoch auch bedeutet, dass diese Lautsprecher nicht weiter als Lautsprecher funktionieren, ist schwieriger nachvollziehbar.
Update: A letter from our CEO.