Performance und Porträts: Darkroom 4.5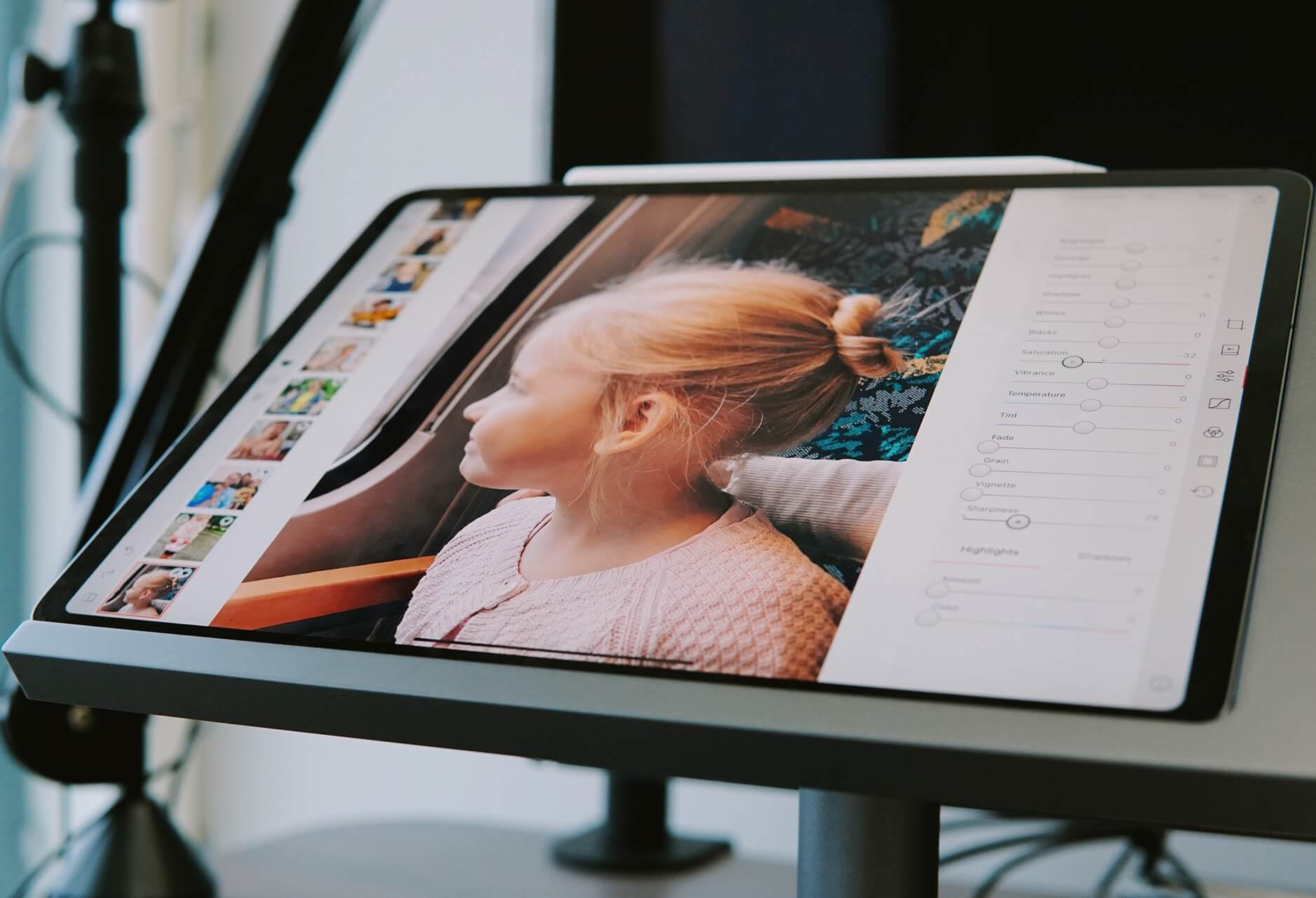 Fünf Jahre Darkroom. In meinen Augen ist die Fotobearbeitung trotzdem noch ein Newcomer. Vielleicht zurecht: Ihre App-Updates bleiben große Sprünge. In der aktuellen Version 4.5 ist es die Performance.
Our new rendering engine is built right on top of Metal, Apple's low-level graphics engine which games, photo, and video apps are all built on top of. It gives us freedom, but meant we had to build our own toolkit on top. We had to build our own caching layer, our own scheduling system, and our own processing and rendering systems to ensure we never allocate too much memory, starve out the graphics system from updating the interface, or do more work that is necessary.

It's a dynamic rendering system that responds to the capability of your device as you edit. It starts out high resolution, and will reduce the editing resolution while you're interacting with the app to ensure everything stays fast and responsive.
Seit einigen Wochen schubse ich mit dieser Beta-Version die Pixel meiner Fotos. Die Geschwindigkeit ist nicht nur ein Zahlenwert, sondern tatsächlich spürbar. Die flotte Navigation hilft ungemein meinem (Work‑)Flow. Mit Pencil und Tastaturkürzeln pflüge ich pfeilschnell durch meine Bilder.
Darkroom zieht keine Desktop-Altlasten im Schlepptau. Es nutzt deshalb alle Freiheiten, die die unterschiedlich großen Touchscreens bieten. Entsprechend individuell fällt die Gestaltung der App für das iPhone und das iPad aus.
Einen Farbwert, einen Beschnitt oder einen Filter zu setzen, ist…spaßig. Kürzer kann ich es nicht sagen. Manchmal springe ich in meiner iCloud-Mediathek ein paar Jahre zurück und bearbeite willkürlich drei oder vier Bilder. Das passiert mir mit keiner anderen Fotobearbeitung.
Darkroom glänzt nun auch bei Porträts. Minimale Änderungen der Helligkeit oder Unschärfe führen zu einer deutlicheren Trennung zwischen dem Vorder- und Hintergrund. Mittelgute Fotos werden mit ein paar Handgriffen an den Schiebereglern zu guten Bildern.
Welche Features in Darkroom noch ausstehen, muss man beim Entwickler nicht nachfragen: Die eigene Hilfe führt eine Liste. Ich warte allerdings nicht auf diese noch fehlenden Funktionen, sondern nutze dafür andere Apps, die mich genauso "non-destructive" mit der iCloud-Fotomediathek arbeiten lassen.