"Magnets" pusht Fotos ins Widget von Freunden und der Familie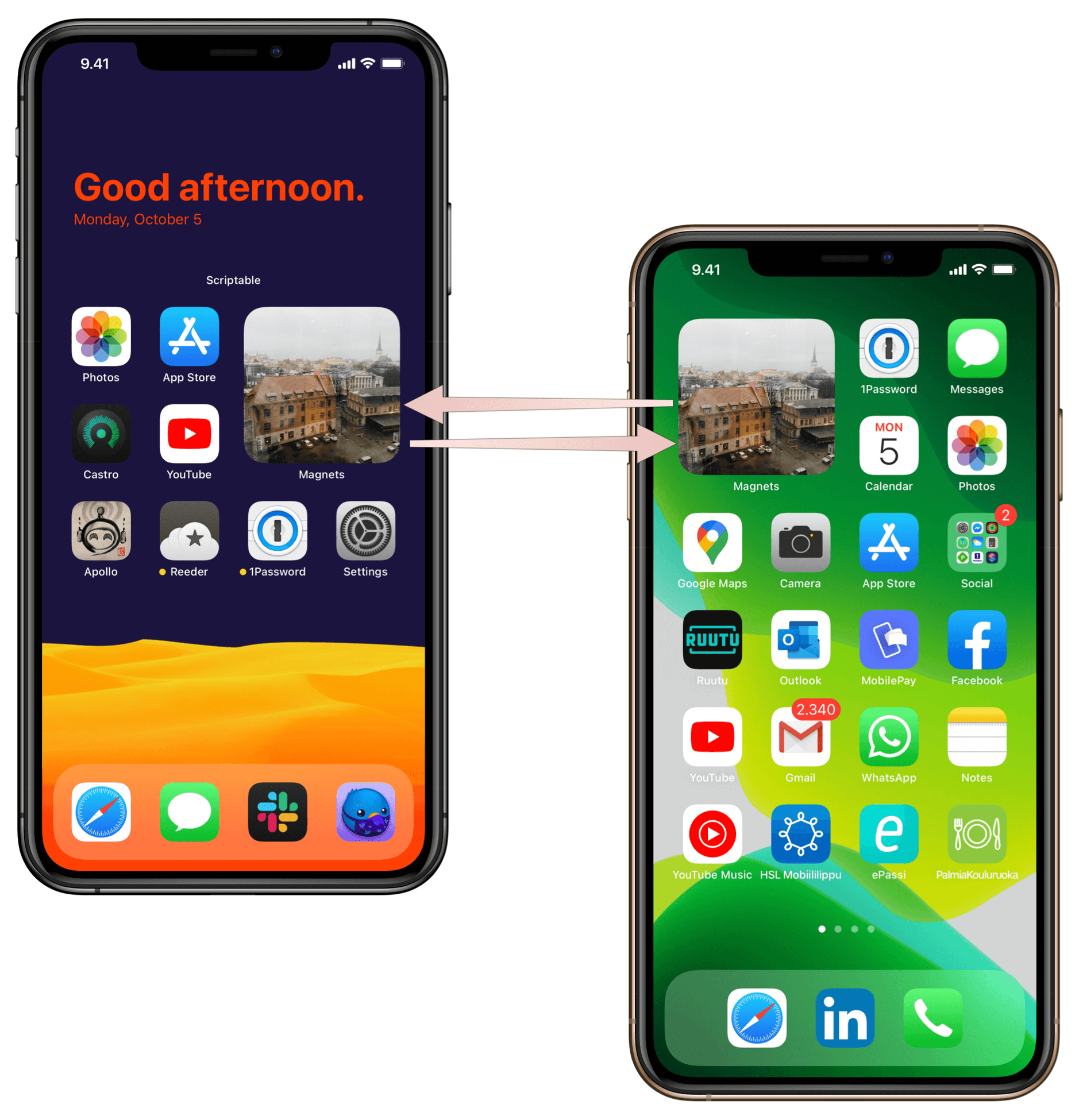 Magnets let's you create collaborative Widgets that can be shared with and updated by your friends. Think of them like fridge magnets or sticky notes. A place where your friends can leave messages for you.

The Widget will update on your and your friends Homescreen when someone updates a Magnet with a new photo.
Der Sync über CloudKit stotterte zwar einmal, tauschte ansonsten jedoch zeitnah jedes Foto aus, das ich über die Widget-App aufs iPhone meiner besseren Hälfte schubste.
Fotos kündigen sich nicht (wie gewohnt) per (Push–)Mitteilung an, sondern man entdeckt sie auf seinem eigenen Homescreen. Es ist dieser Überraschungseffekt, der die Idee so charmant macht.