"In the case of" the AirPods Max "Smart Case"
Deshalb vermeide ich gewöhnlich "hot takes". Hier lag ich beispielsweise falsch. Nicht das beigelegte "Smart Case" ist mies: Es ist mies, dass kein "Travel Case" beiliegt.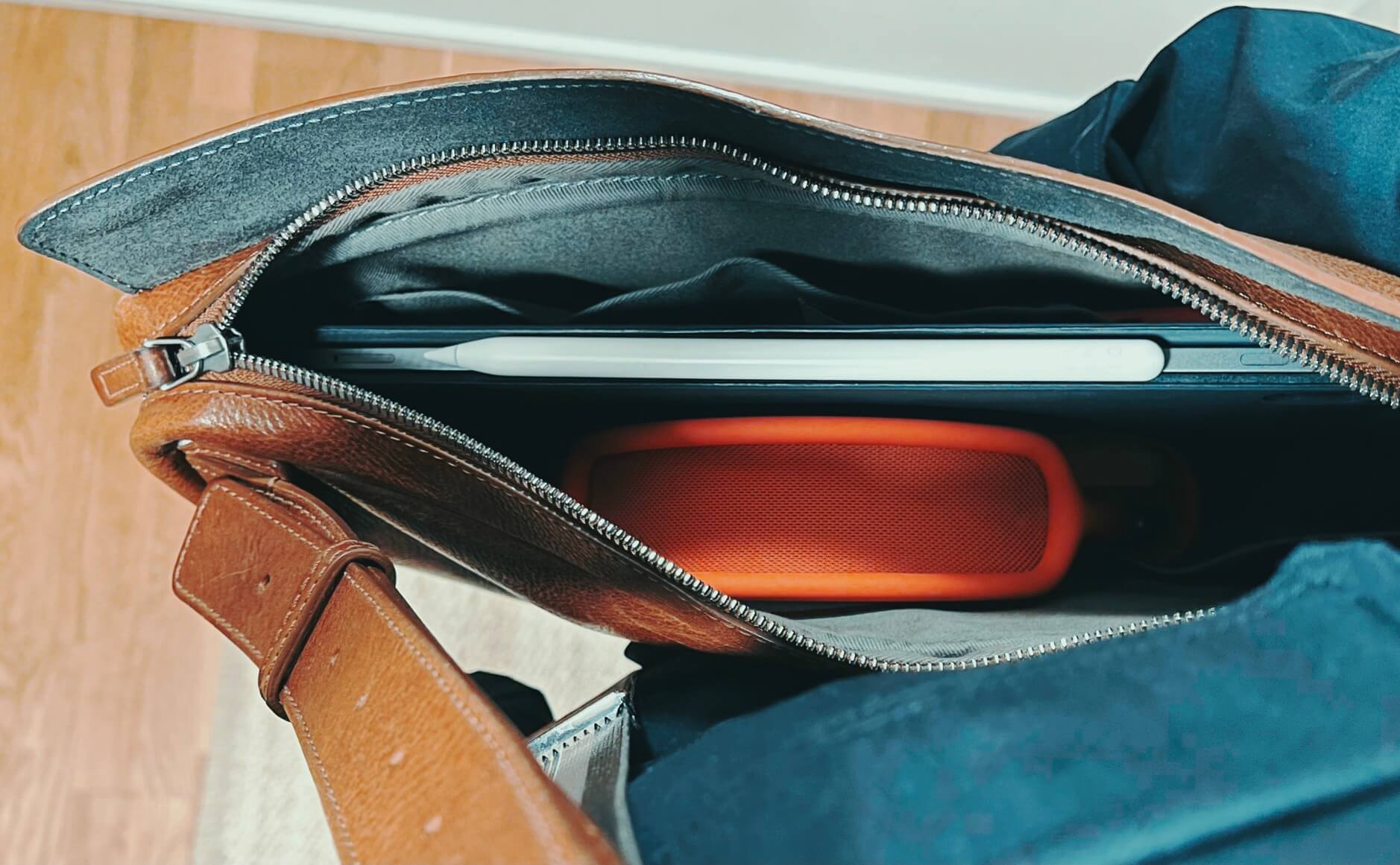 Für 600 Euro kann man eine Hartschalen-Hülle für den typischen Transport in einem Rucksack oder einem Reisekoffer erwarten1. Kopfhörer nimmt man nämlich mit.
Fürs Pendeln trifft das "Smart Case" in einer flachen Umhängetasche genau (m)eine Nutzung. Es addiert überschaubare 135g, ändert nicht die äußerlichen Abmessungen der Kopfhörer und lässt den Bügel fürs einfache Rausnehmen frei.
Unabhängig davon versagt die beigelegte Schutzhülle in allen anderen (populären) Szenarien. Bei Over-Ear-Kopfhörern fallen mir (Betriebs‑)Reisen zuerst ein. Aber man muss gar nicht soweit gehen: Schon mit Kids im Haushalt lasse ich diese High-End-Headphones nicht einfach rumliegen.
---
Abseits davon hätte ich liebend gern gesehen, mit welchen Ideen eine Firma wie Apple diesen Gebrauchsgegenstand gestaltet. ↩