Für den digitalen Unterricht: GoodNotes mit geteilten Notizbüchern
Die besten neun Euro, die ihr während einer Pandemie ausgebt – damit Oma und Tochter über die Entfernung von 1300 Kilometern Zeichnungen und Malereien austauschen –, sind in GoodNotes investiert.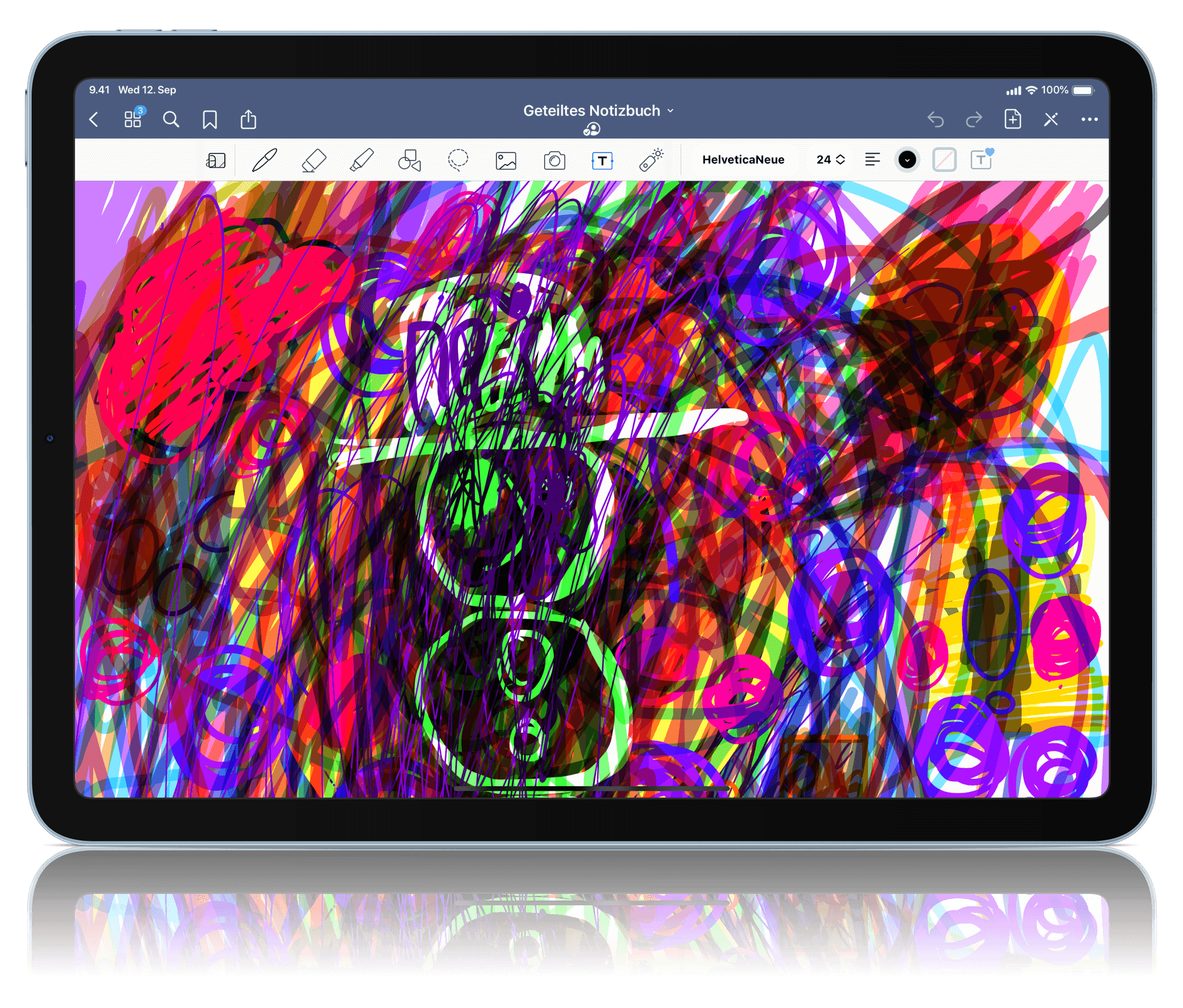 Der (kostenlose) "real-time sync" über iCloud verläuft (entgegen seiner Beschreibung) nicht augenblicklich, liegt in meinen Tests aber stets im einstelligen Sekundenbereich. Kein Vergleich mehr zu den 15 – 30 Sekunden, die der Abgleich eurer Notizen noch im September dauerte.
Q: Can others see my changes in real-time?

A: Yes. We have rolled out real-time sync to every user in December 2020. Changes you make can be seen by others as soon as you finished an edit, for example by lifting your stylus from the screen. In case a reliable connection can't be established, the sync will fall back to iCloud Sync.
Einige Sekunden hin oder her sind ohnehin oft unerheblich: Ganz grundsätzlich dürften geteilte Notizbücher, die sich verlässlich zwischen Schüler:innen synchronisieren, ein Hit im Homeschooling sein.