WWDC 2021: 7. – 11. Juni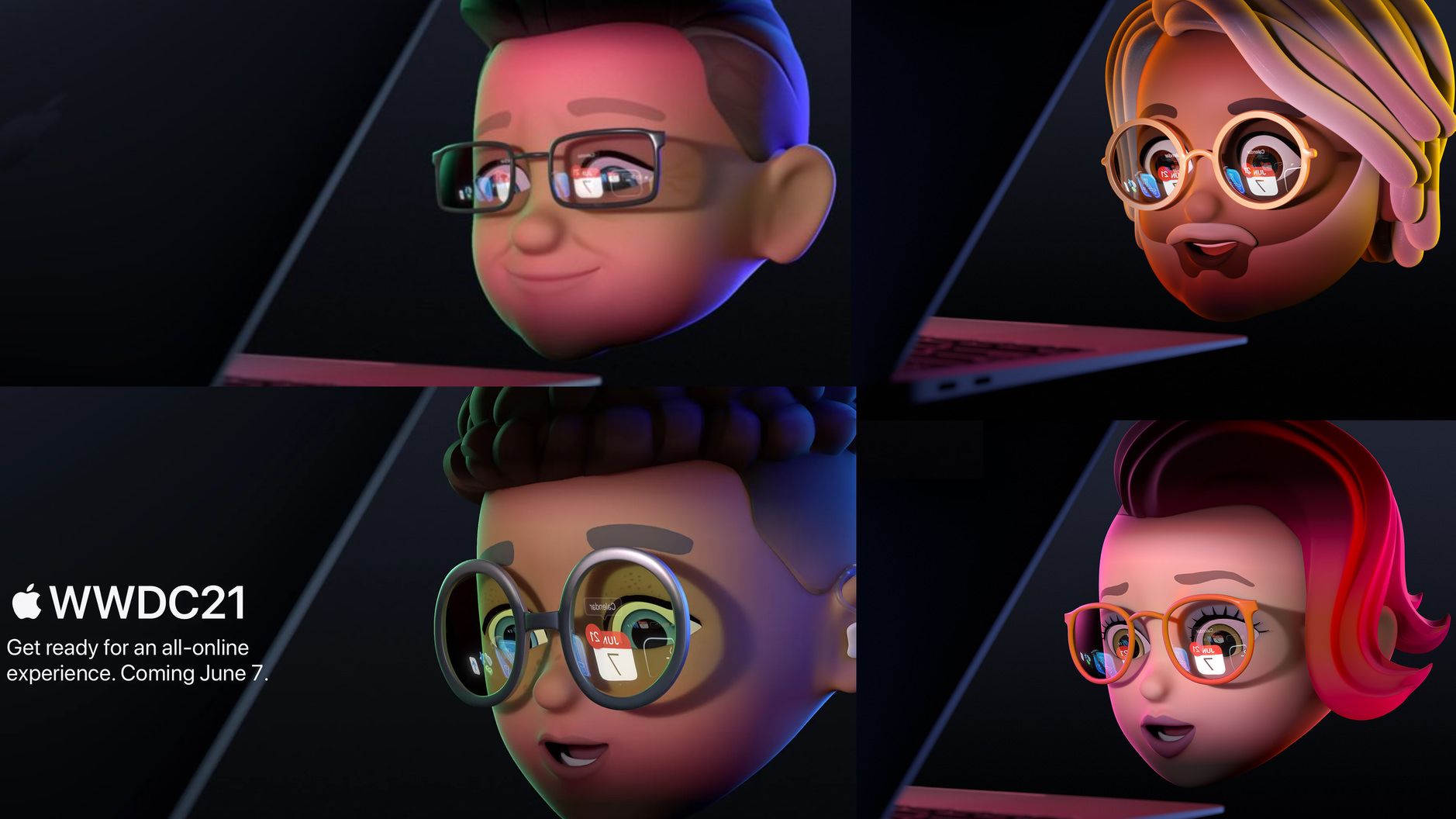 Sometime in the next several months, the company is poised to announce a mixed reality headset, its first major new device since 2015. If possible, Apple won't want to make such a critical announcement at an online event. It wants employees, the media, its partners and developers in the room.
Wenn Mark Gurman sich unsicher ist, versteckt er überschriftenwürdige Informationen im Fließtext. Hier steht die Ankündigung über "the first major new device since 2015" im sechsten (!) Absatz.
Und trotzdem. Es gibt mehrere Variationen der WWDC-Einladung; alle Memojis tragen jedoch Brillen. In diesen Brillen spiegeln sich App-Icons.
Ich interpretiere fast nie etwas in die grafische Gestaltung oder eine Wortwahl solcher "Save the Date"-Karten. Und damit lag ich in den letzten Jahren immer gut.
In diesem Fall stolpern die Auffälligkeiten aber fast übereinander. Mich würde es deshalb nicht wundern, wenn zur diesjährigen Worldwide Developers Conference eine Softwareplattform für die AR-Brille im nächsten Jahr startet.