Pager: Alerts for Reddit
Pager trommelt den (Push‑)Alarm für individuelle Suchbegriffe in euren Subreddits.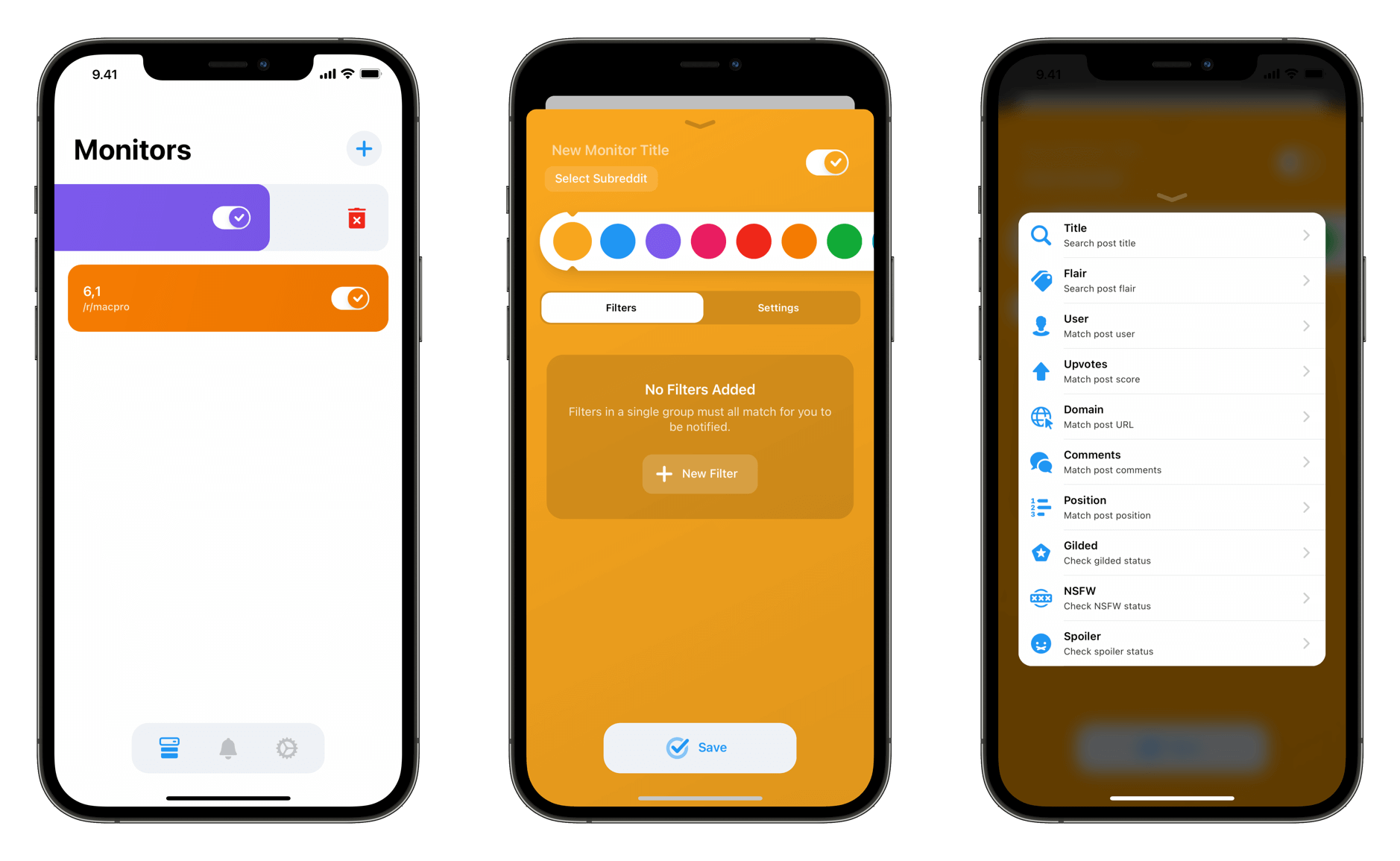 You can create monitors to match post titles or post flairs, match usernames or submitted domains, query the number of upvotes or comments, as well as the position on the subreddit.

Define the frequency of the alerts, set a custom Reddit application to allow you to open new links in your favorite 3rd party app.
Zehn Überwachungen sind in der kostenlosen Anwendung erlaubt. Eine kostenpflichtige Version, die dieses Limit aufhebt, gibt es (bislang) nicht.
Die unkomplizierte Einrichtung der Suchbegriffe ist das beste Argument für Pager (und gegen Web‑Monitoring‑Dienste oder IFTTT ‑Rezepte). Obendrein lassen sich die eingerichteten Suchen teilen und ein empfangener Push öffnet direkt in eurer Lieblings-Reddit-App1 — beispielsweise Apollo.