"Next" kleidet seinen Magic DJ für Apple Music nun auch fürs iPad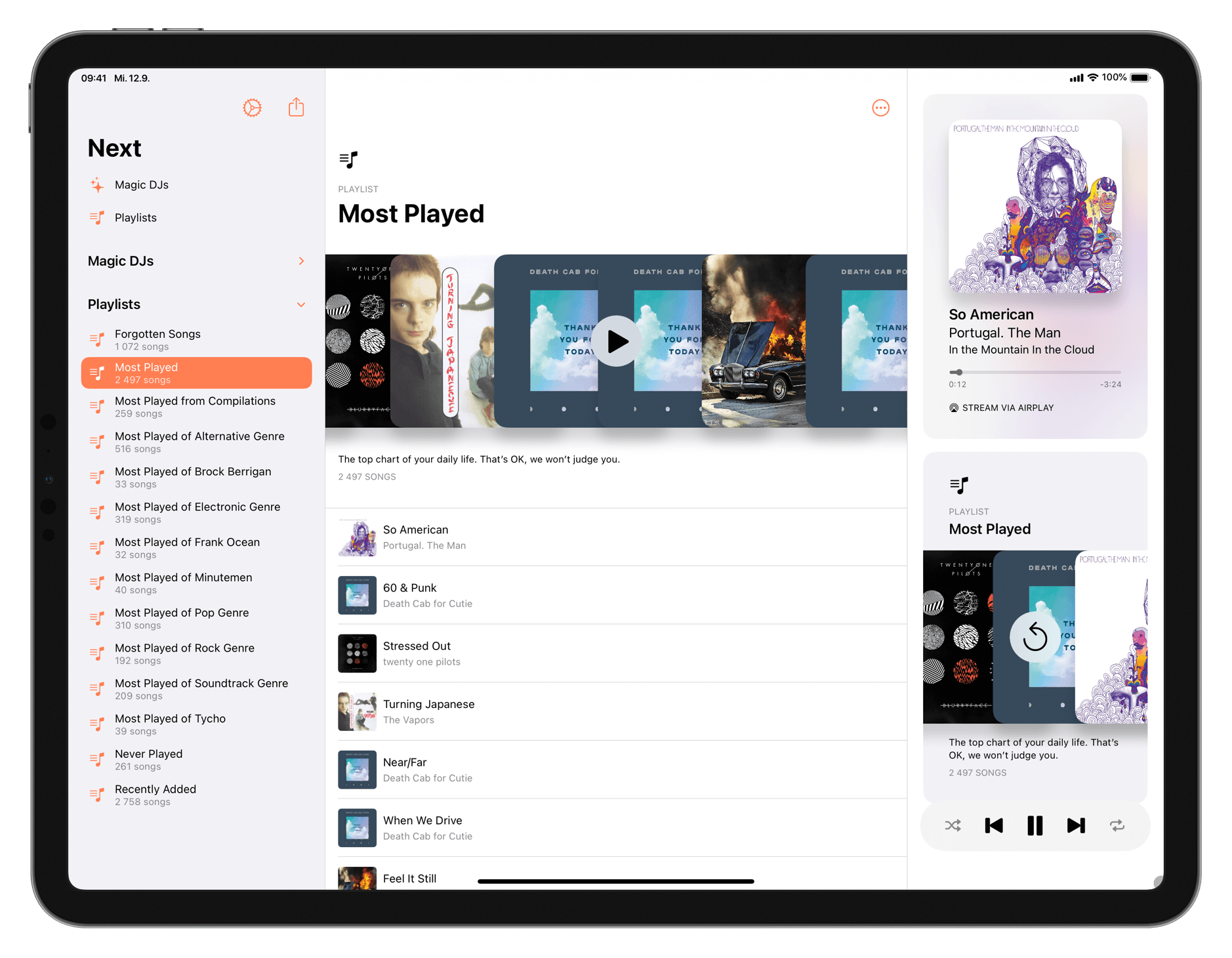 Next versucht sich als DJ auf eurer Apple-Music-Bibliothek – bei mir sehr erfolgreich seit letztem Jahr.
The new 1.5 version has everything that you'd expect from a great iPad app: a sidebar with access to your Magic DJs and playlists, Split View and Slide Over for multitasking while listening to your mixes, widgets to quickly open Next and remember your forgotten songs right from iPad's Home screen, and more.
Das neue iPadOS-Layout funktioniert ganz hervorragend. Die App schrumpft oder streckt sich in jede Multitasking-Ansicht – die Steuerung der Musik bleibt dabei jederzeit möglich.
Mit nur wenigen Parametern baut ihr Wiedergabelisten – hier liegt der Reiz von Next. Solche Variablen sind beispielsweise einzelne Genres, kürzlich hinzugefügte Titel oder vergessene Musik. Die restliche Arbeit überlasst ihr dem "Magic DJ"-Algorithmus.
Das Widget empfinde ich als nicht sehr hilfreich und ich wünsche mir diese App auf dem Apple TV. Im Moment bleibt euch für die Wiedergabe am TV der Stream über AirPlay oder der Export einer besonders gelungenen Playliste zur Musik-App.