Google Silicon im Pixel 6
Projekt "Whitechapel" stellt sich als wahr heraus, nachdem sich Google im Frühling selbst verplapperte.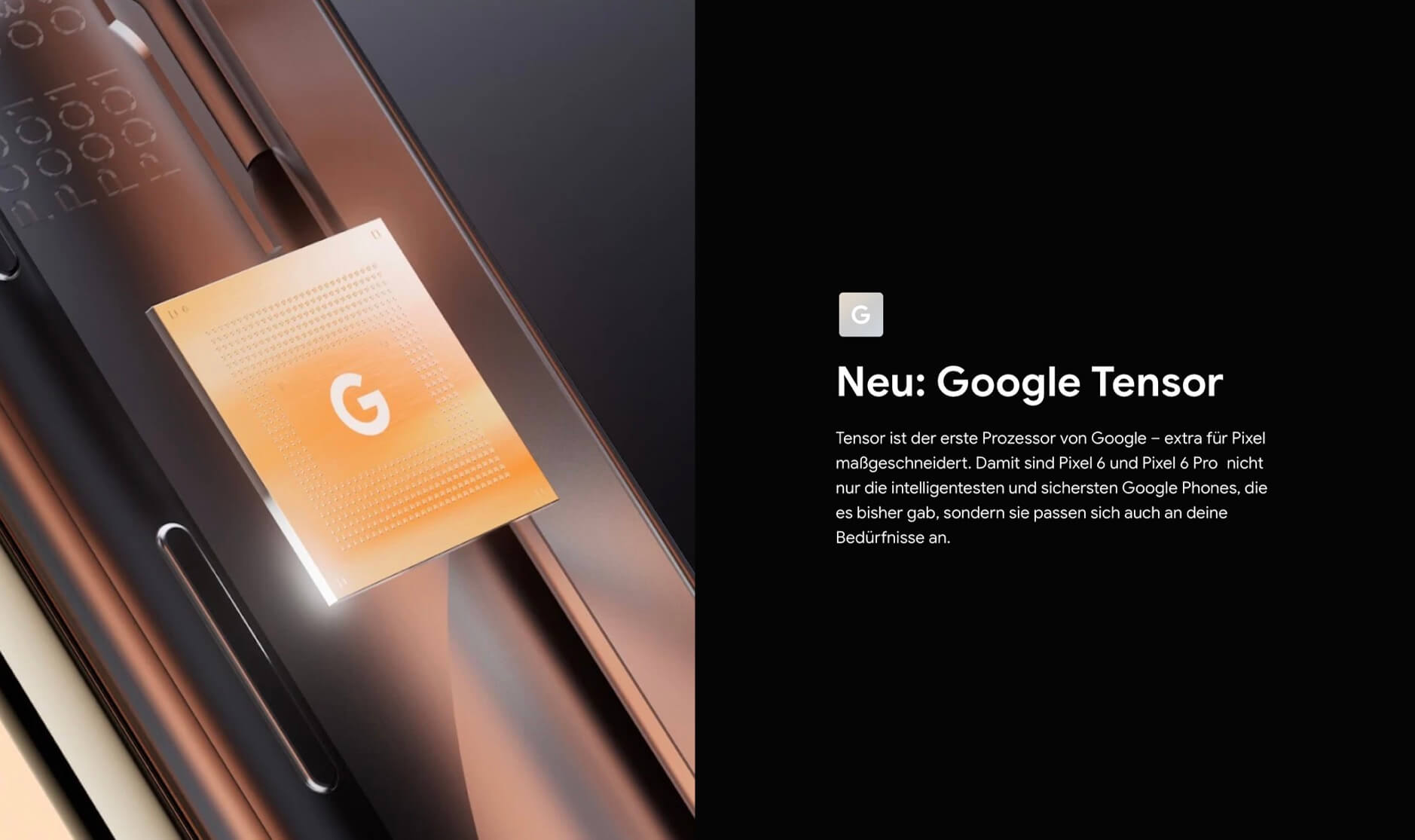 Tensor was built for how people use their phones today and how people will use them in the future. As more and more features are powered by AI and ML it's not simply about adding more computing resources, it's about using that ML to unlock specific experiences for our Pixel users.

The team that designed our silicon wanted to make Pixel even more capable. For example, with Tensor we thought about every piece of the chip and customized it to run Google's computational photography models. For users, this means entirely new features, plus improvements to existing ones.

Tensor enables us to make the Google phones we've always envisioned — phones that keep getting better, while tapping the most powerful parts of Google, all in a highly personalized experience. And with Tensor's new security core and Titan M2, Pixel 6 will have the most layers of hardware security in any phone.
"Tensor" – Googles eigener Smartphone-Chip – ist wahrscheinlich eine viel grundlegendere Investition als nur fürs Telefon. Chromebooks?
Diese Telefone verkaufen sich bekanntlich nur schwierig und bleiben auch in diesem Jahr ausschließlich höherpreisig.
Keine Frage: Ich wünsche dem iPhone einen Verkaufsschlager als Konkurrenzgerät – insbesondere von der Android-Mutter. Als Smartphone mit Android-Betriebssystem interessiert mich persönlich inzwischen nur noch das Pixel.