"App-Aktivitäten aufzeichnen"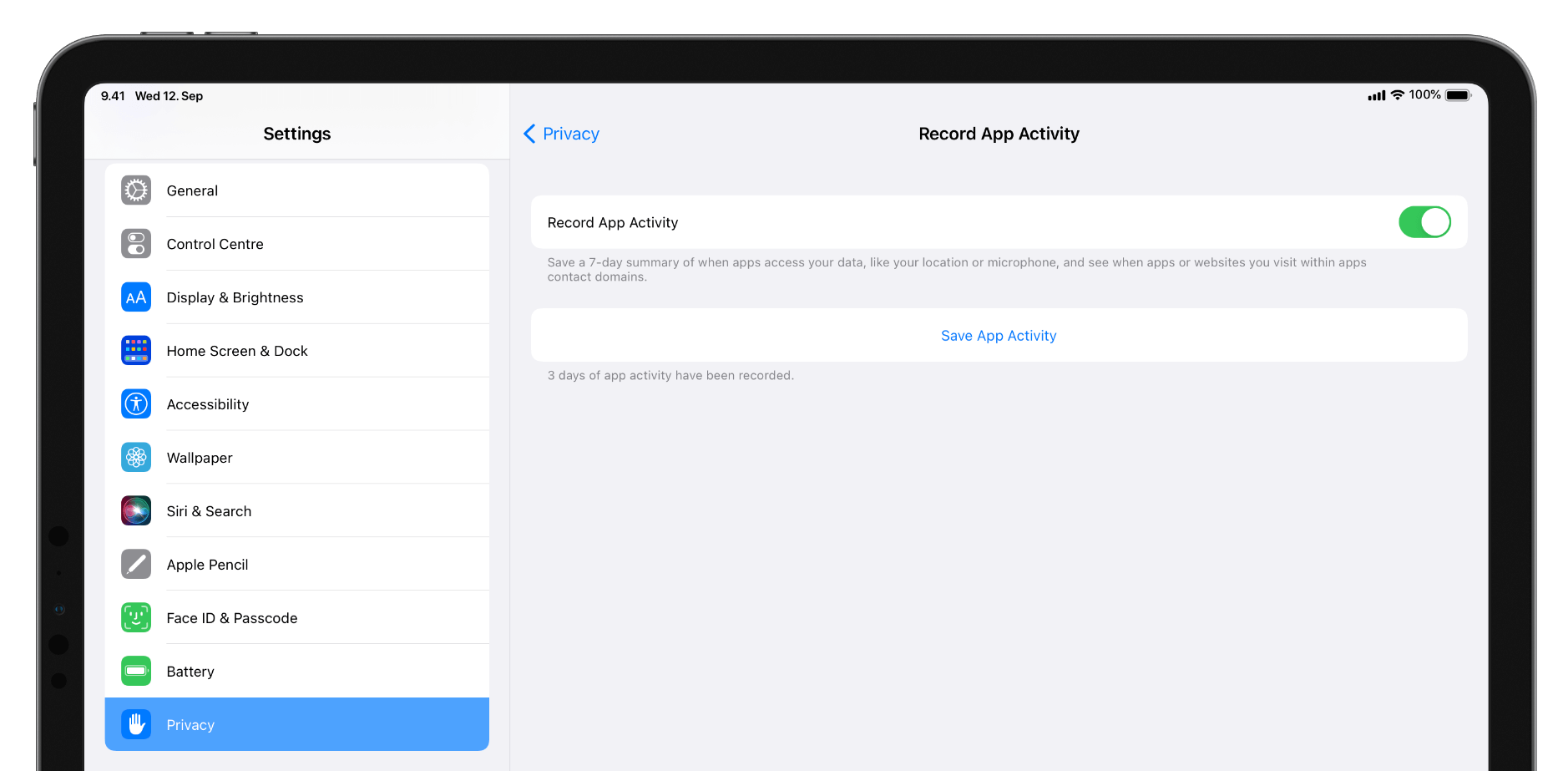 In iOS 15, Record App Activity provides export functionality for you to better understand your apps' behaviors. So, you'll want to grab the iOS 15 beta and turn on Record App Activity to get a head start on what people will see for your app in the App Privacy Report feature. Then, when you select Save App Activity, iOS will produce a JSON file. You should review the content of this JSON file to confirm your app behaves as expected.
Einstellungen ➝ Datenschutz ➝ "App-Aktivitäten aufzeichnen".
Nett, dass Apple die Export-Funktion in der finalen OS-Version dringelassen hat (beziehungsweise nicht versteckt), wenn Nutzer:innen tatsächlich detailliert reinschauen wollen.
John Spurlock hat für macOS eine App geschrieben, die sich dafür kinderleicht installierenden und benutzen lässt.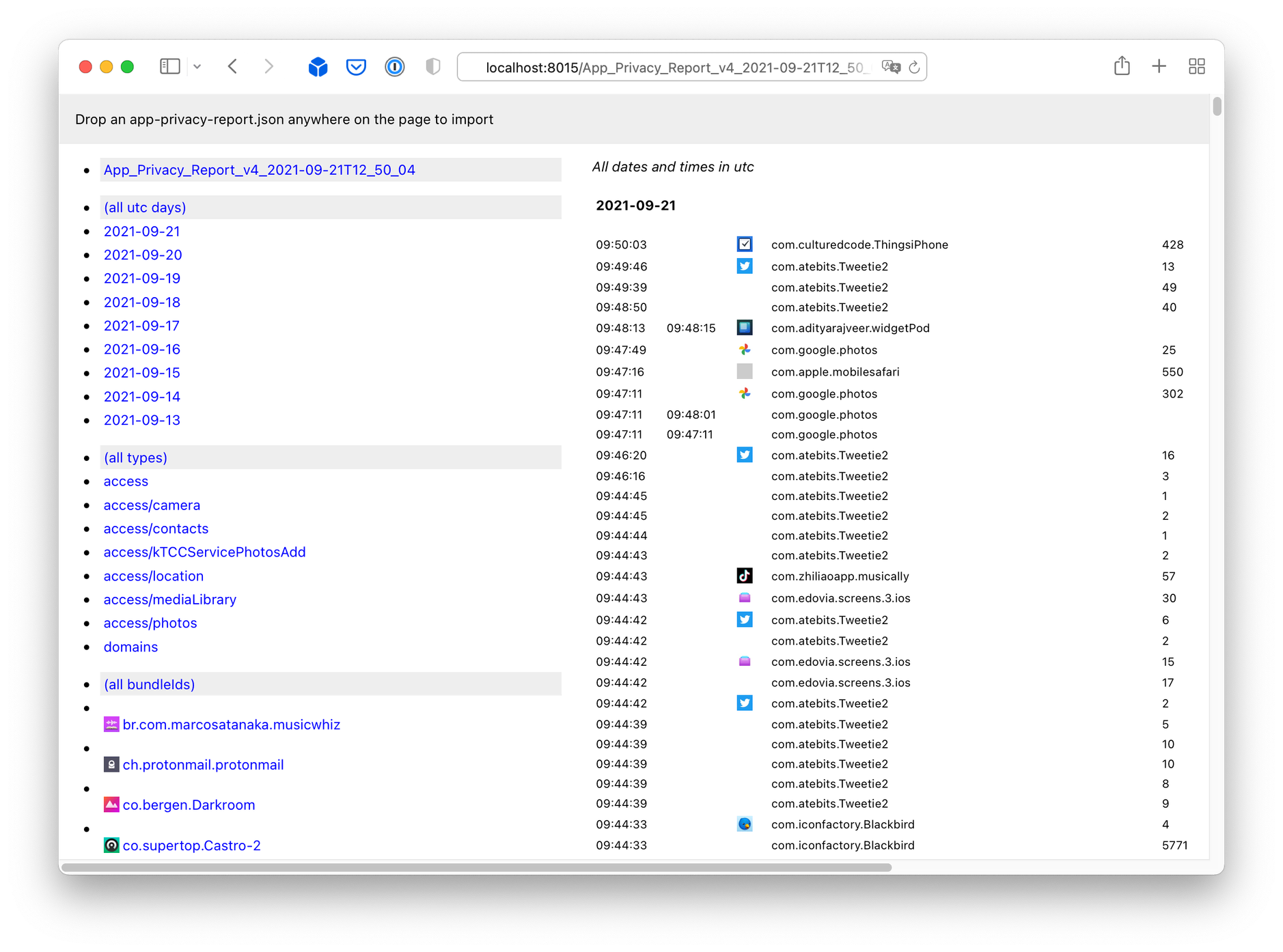 via Michael Tsai