Yomu integriert "Quick Notes" für iPadOS 15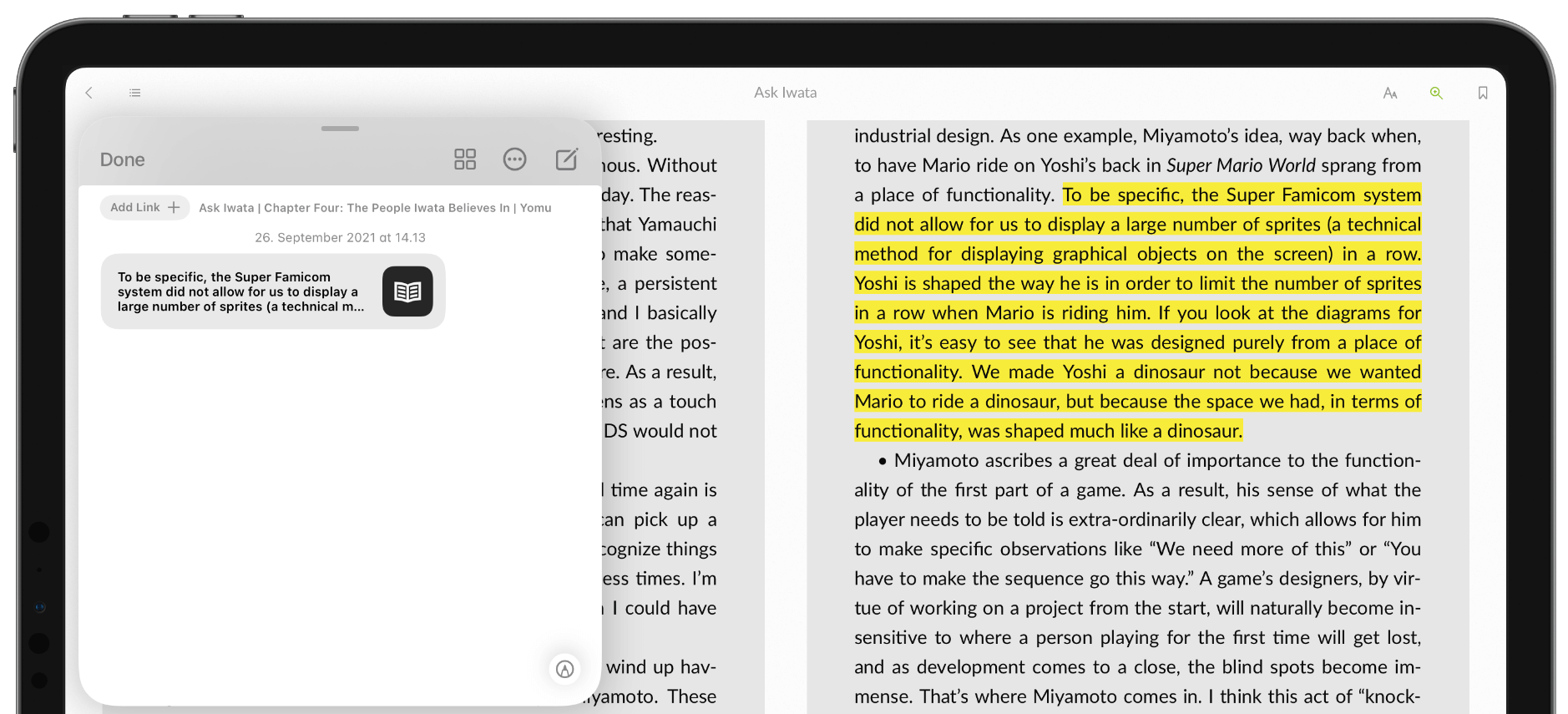 Apples Books-App ignoriert die neuen Schnellnotizen; Yomu setzt sie dagegen richtig um.
Yomu supports to add Quick Note links to chapters, pages, bookmarks or annotations.

When reading a book, activate Quick Note to add a link back to the current chapter or page in a pdf or comic. Yomu also lets you create bookmarks, which can be added as a link to Quick Note as well. When you are on a page with a bookmark, the Add Link in Quick Note will automatically show it.

If you select text and create a native annotation, the Add Link button allows to insert a reference to your note or highlight inside the app. To create a link for an existing annotation, tap the annotation and the Quick Note link button changes to the selected highlight.

Afterwards, if you come back to a book with an associated Quick Note, a thumbnail appears which lets you access your note. Or you can select a link you added to Quick Note to open the chapter, page, bookmark or annotation inside Yomu again.
Für Unterhaltungsliteratur schaue ich immer mal wieder verlockt auf Amazons Kindle. Und dann erinnere ich mich, dass ich viel öfters an Büchern arbeite, als sie nur zu lesen. Und dafür sind iPads einfach unschlagbar.