"Snipd" setzt Lesezeichen in Podcasts
"Dreimal tippen" auf eure AirPods setzt beim Anhören von Podcasts über Snipd ein Bookmark — für englischsprachige Shows erzeugt die App einen treffenden Titel und eine Textzusammenfassung der letzten 45 Sekunden.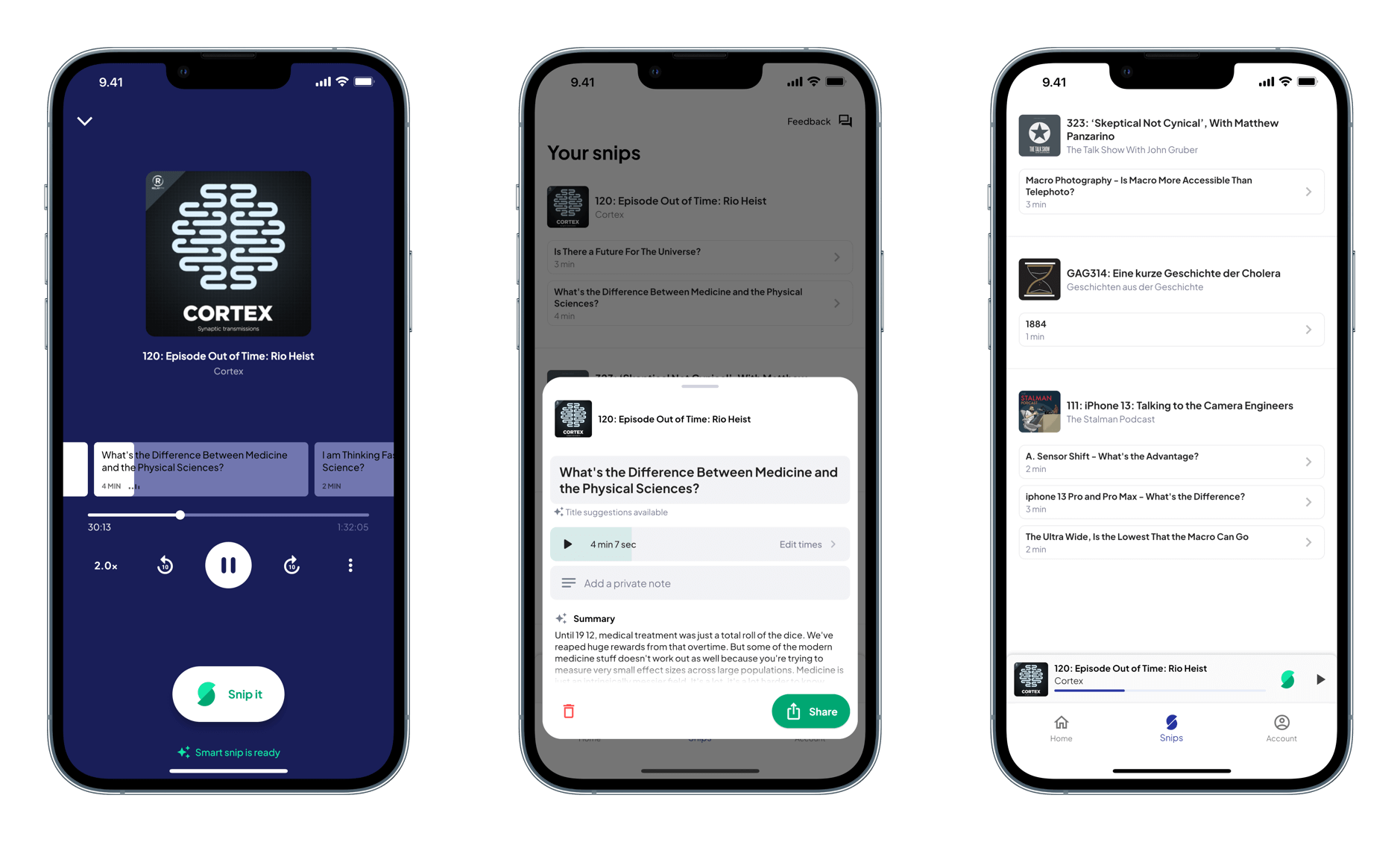 We have made it as simple as possible to fine-tune your snip to capture exactly the part you are interested in. Just click on "Edit times".

For most episodes which were processed by our AI you will have the option to select the start and end point using the transcript. Simply click on the word with which your snip should start or end.
Für deutschsprachige Podcasts hält man so zumindest die Zeitmarken für ein schnelles Wiederfinden fest.
Die Podcast-App ist sehr rudimentär und keine Alternative zu Castro und Co. (keine privaten Feeds, kein eigenständiger OPML-Import, etc.). Aber das Feature ist genial. Die "Snips" lassen sich als Markdown-Text exportieren und/oder synchronisieren sich zu Readwise.