Anandtech: A15-Prozessor mit mehr Performance und noch mehr Batterielaufzeit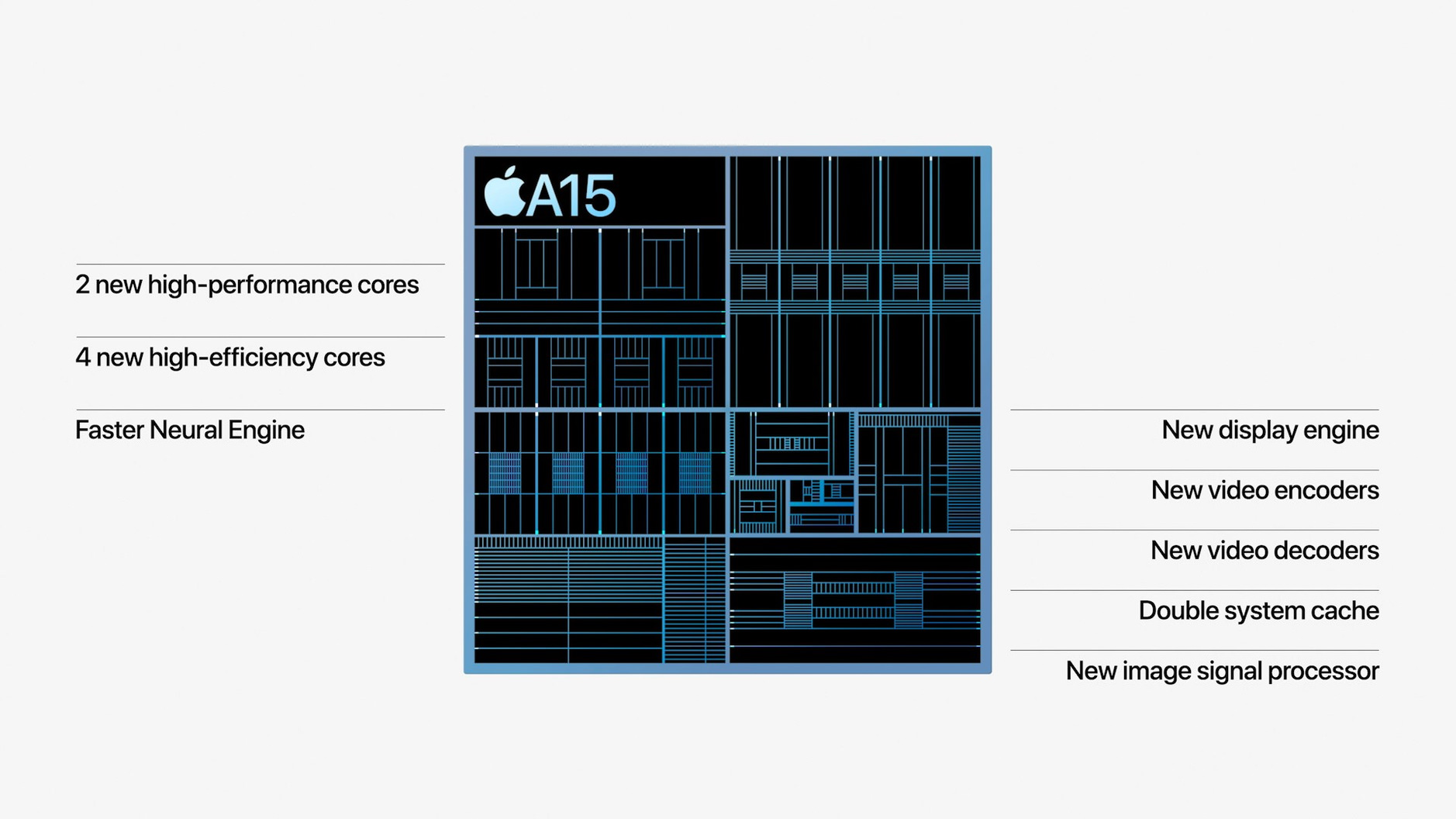 Apple drückte sich in seiner diesjährigen iPhone-Präsentation um einen Prozessor-Vergleich mit dem eigenen Vorjahresmodell. Das ist nicht neu, führte aber (erneut) zu Spekulationen, ob der A15 im iPhone 13 die von Apple gewohnten Leistungssprünge zeigt.
Die kurze Antwort: Ja. Differenzierter tippte es Andrei Frumusanu für Anandtech ins Netz.
The efficiency cores of the A15 have also seen massive gains, this time around with Apple mostly investing them back into performance, with the new cores showcasing +23-28% absolute performance improvements, something that isn't easily identified by popular benchmarking. This large performance increase further helps the SoC improve energy efficiency, and our initial battery life figures of the new 13 series showcase that the chip has a very large part into the vastly longer longevity of the new devices.

In the GPU side, Apple's peak performance improvements are off the charts, with a combination of a new larger GPU, new architecture, and the larger system cache that helps both performance as well as efficiency. […]

Overall, while the A15 isn't the brute force iteration we've become used to from Apple in recent years, it very much comes with substantial generational gains that allow it to be a notably better SoC than the A14. In the end, it seems like Apple's SoC team has executed well after all.