Neue Playlists für verschiedene Stimmungen und Aktivitäten erreichen Apple Music
What we found was over 250 playlists each designed to fit a mood or activity that use animated cover art with simple line drawings to set them apart from Apple's other playlist. Although they were announced as Siri playlists during the event on Monday, anyone with an Apple Music subscription can view and play the new playlists in the Music app like any other playlist in the service's collection.
Wer von Hand nach Wiedergabelisten suchen will ("Bubble Bath"), tut das mit eigenen Begriffen über die Suche. Apples Schlagwortwolke aus der "Unleashed"-Präsentation verriet bereits zahlreiche Playlist-Namen.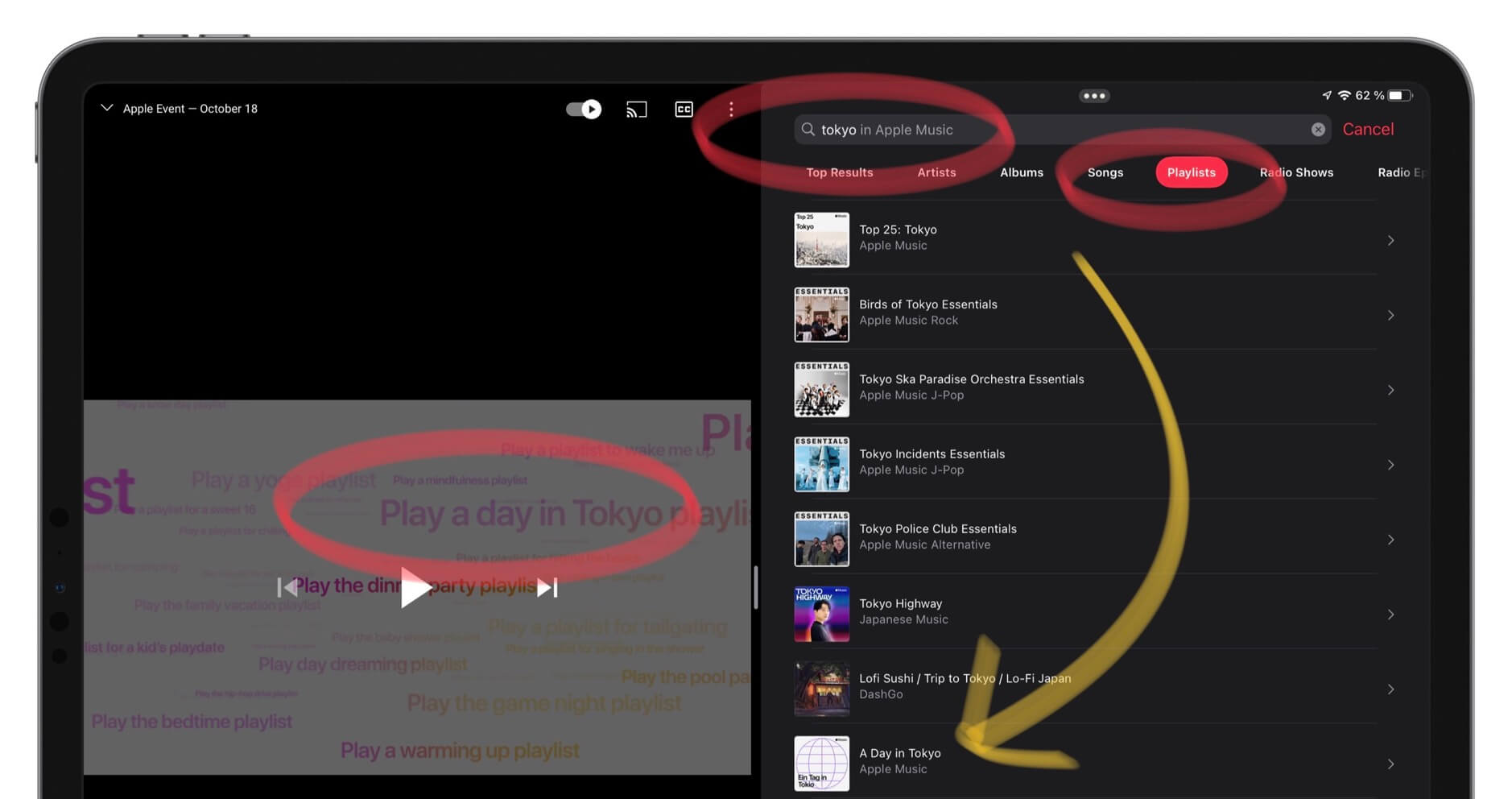 Eine manuelle Auswahl ist für diese Wiedergabelisten aber nicht primär vorgesehen: Diese Playlisten für Stimmungen und Aktivitäten sind höchstwahrscheinlich mit Hunderten von Begriffen verknüpft, auf die Siri bei Zuruf reagiert.