"The history behind the World Time face for Apple Watch"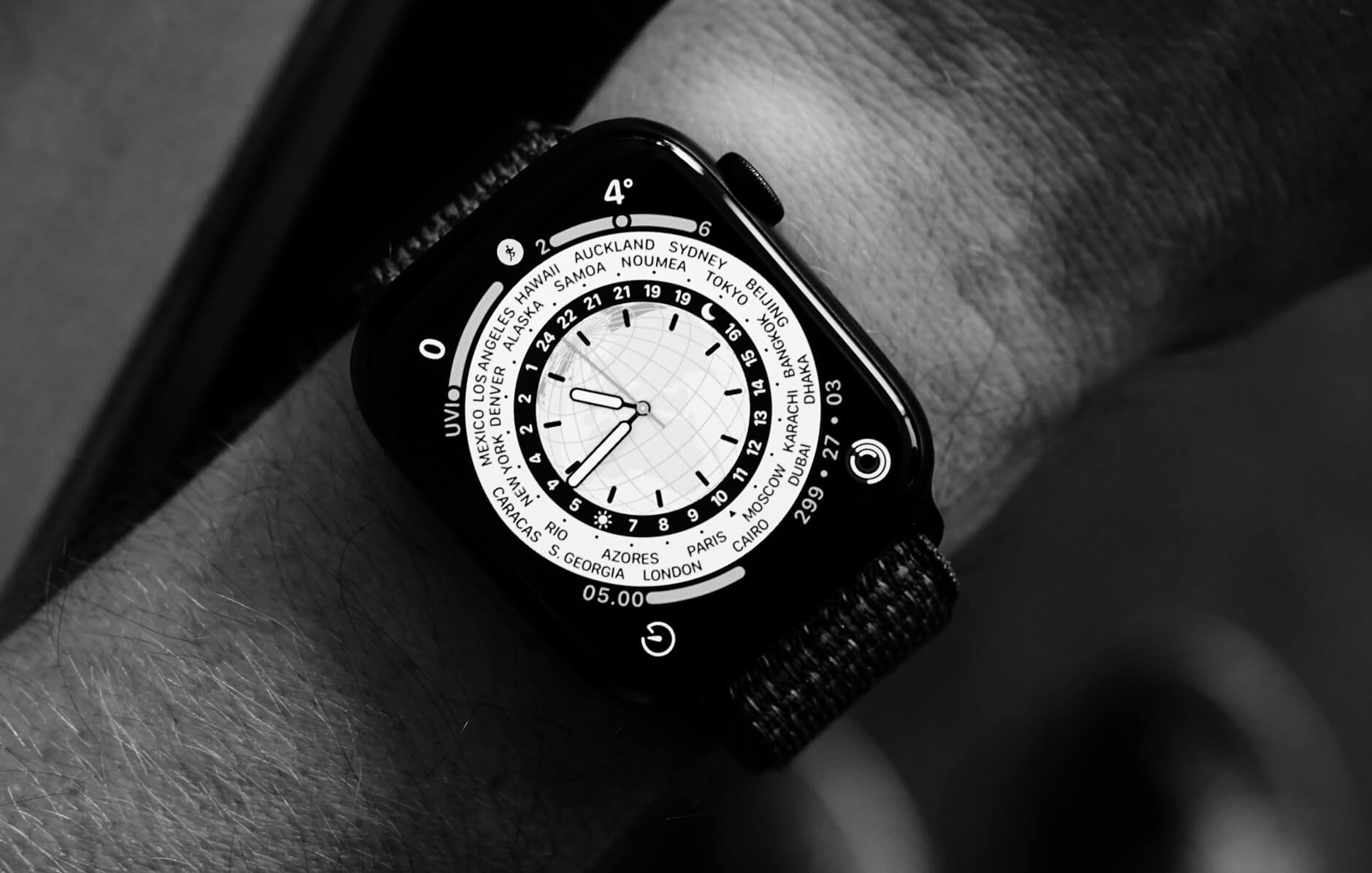 Like the Vacheron Constantin and Montblanc watches I mentioned before, the map shows the dark and light areas of the world. Unlike those mechanical watches which use a simplified straight line, this map shows the exact curved line dividing the lit and dark sides of the earth.

You may have also noticed that the map is centered on the north pole as traditionally done. Unfortunately, there is no variation centered on the south pole for people in the southern hemisphere. Fortunately, Apple does have a trick up its sleeve that makes the face a bit more personal. If you tap the face, the globe smoothly rotates to center on the wearer's location. To some, it may seem like a gimmick. To me, it's a reminder that this isn't just a watch but a piece of technology.
Einige Zifferblätter der Apple Watch sind Zifferblätter für Computeruhren. "Flüssiges Metall" oder "Porträts" sind nur auf einem Screen möglich.
Alle Apple-Watch-Zifferblätter, die dagegen auf mechanischen Uhren basieren, sind nie 1:1-Kopien, sondern immer Adaptionen. Apple gibt ihnen eine Eigenheit, die auf einer klassischen Uhr meistens nicht möglich ist. Ich empfinde das als eine Bereicherung für den gesamten Uhrenmarkt.