"Introducing Camo 1.6: Support for Safari, FaceTime & more"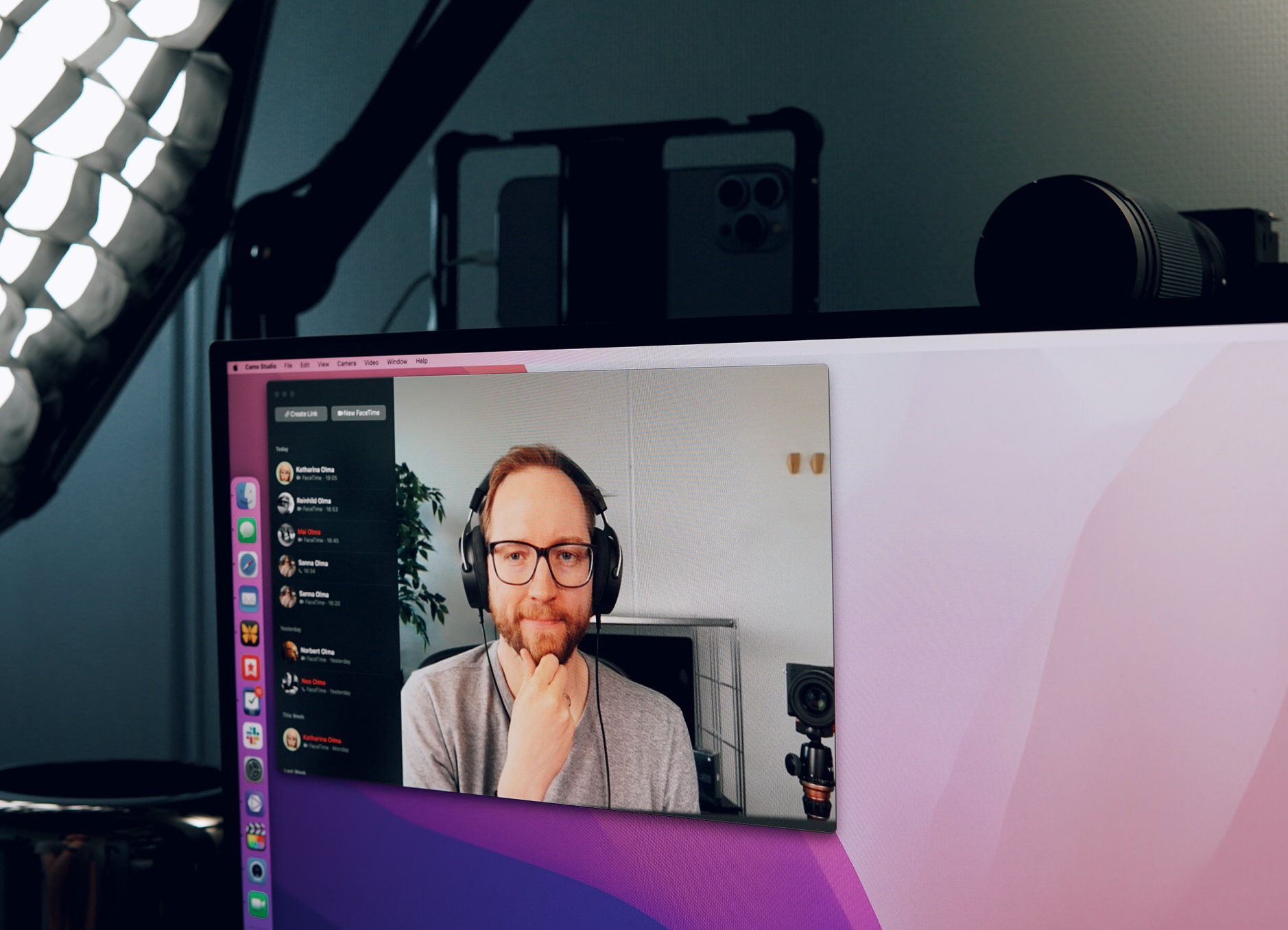 Today we're thrilled to launch a long-awaited feature in Camo: full compatibility with Safari, FaceTime, QuickTime, and more. As well as adding support for all of Apple's apps on modern versions of macOS, this update also enables all third-party apps that previously relied on Camo's integrations to work natively. Discord, Slack, WhatsApp, and others now run great with Camo without modification.

With the release of Camo Studio 1.6 and macOS 12.3, Camo is the first virtual camera to be natively compatible with all apps in the Mac ecosystem.
Camo zeigt, wie hervorragend sich das rückseitige Weitwinkel-Objektiv der iPhones im Studio Display geschlagen hätte.