Weblink-Hygiene mit "Link Cleaner" (via Shortcuts)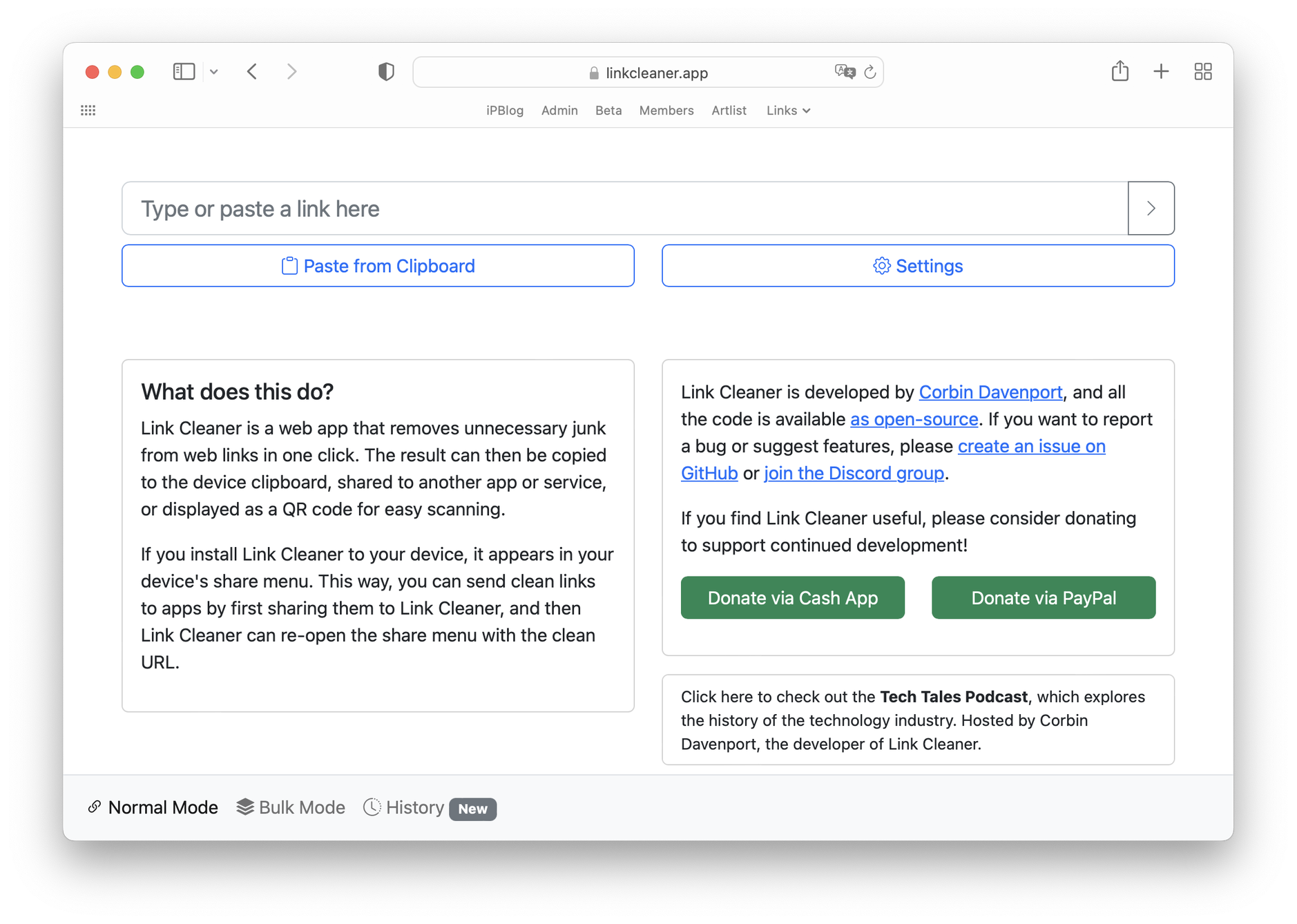 I released the first version Link Cleaner a little over a year ago as a simple web app for quickly removing junk from web links, like tracking attributes and search data. […]

I've rolled out a few updates to Link Cleaner over the past week, so I thought I should write about them!
Die Web-App lässt sich auch per iOS-Kurzbefehl ansteuern. Über das Teilen-Menü (!) kickt sie Twitter und Co. ihre Tracking-Parameter aus den URLs.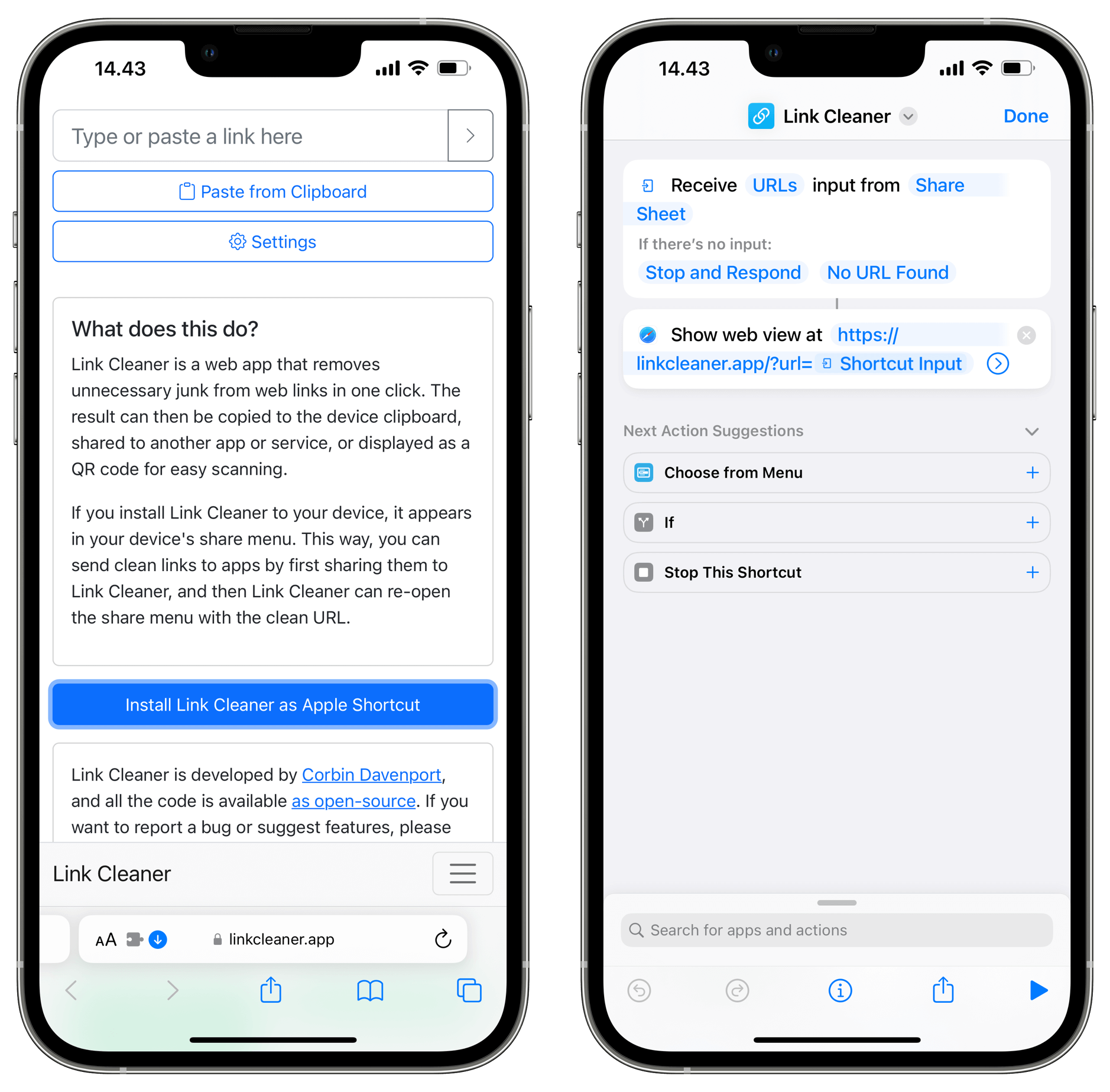 Die Web-App nimmt auch Link-Listen mit mehreren Einträgen zum Aufräumen entgegen.