YouTube (Audio) ➝ Pocket Casts (via Shortcuts)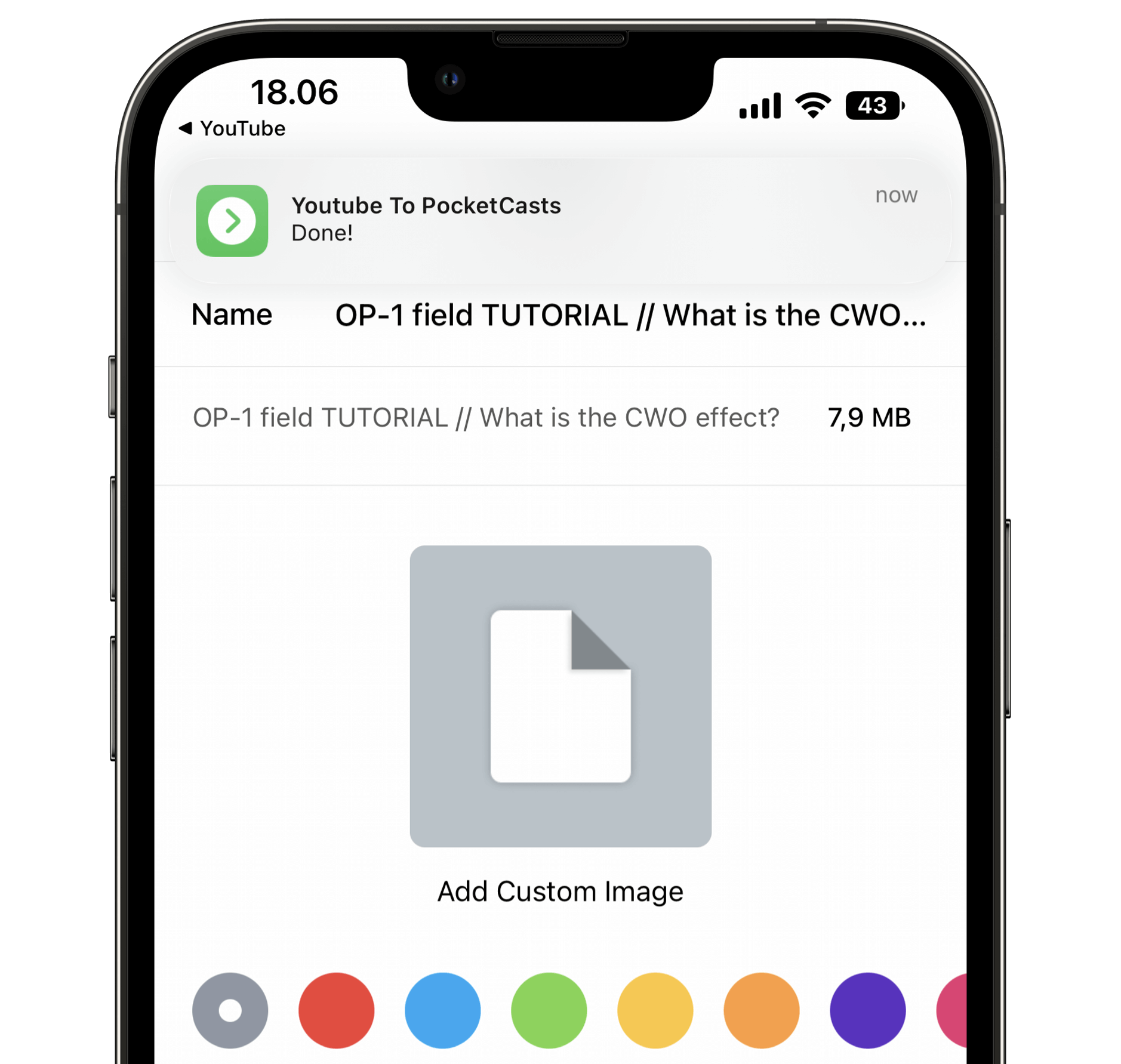 Automates the process of downloading and sharing a YouTube video (or audio) to Pocket Cast Files.
Dieser Kurzbefehl ist das Äquivalent zum Sideloading-Feature von Castro, spart mit der Hilfe von Scriptable aber gegenüber dem Download von Hand ein paar Klicks.
Alle Audio- und Video-Downloads, die ihr über das Teilen-Menü aus der YouTube-App anstoßt, landen in eurem iCloud Drive/Shortcuts/Pocketcasts-Ordner. Für Plus-Abonnent_innen von Pocket Casts werden sie direkt hochgeladen, und stehen anschließend im Podcast-Player zur Verfügung.