Neuster Apple TV soll die Bildrate zukünftig ohne kurzes Schwarzbild wechseln
Darrell Etherington schreibt auf TechCrunch über den neuen Apple TV:
Another excellent video quality feature that Apple has introduced here is something called Quick Media Switching (QMS_VRR), which gets rid of the momentary blackout that currently occurs when switching between different frame rates for different media. If you have the "Match Content" for frame rates turned on, you'll be familiar with this, since it happens almost any time you start streaming an actual show or movie from most apps.

QMS will get rid of that blackout — once it arrives via a software update later this year. I also wasn't able to test this because it's not available, but it sounds like a nice-to-have feature, with the caveat that it only applies to switching frame rates, and not to switching color spaces like from standard- to high-dynamic range content.
Das Feature wird es allerdings nur auf den neusten Apple TV schaffen (und erfordert Fernseher mit HDMI 2.1a-Anschluss):
I asked Apple about this directly and they told me that QMS_VRR will only be available on the new model that drops on Friday – so even though it's a software update, we won't see it on the older 4K hardware in case anyone was curious.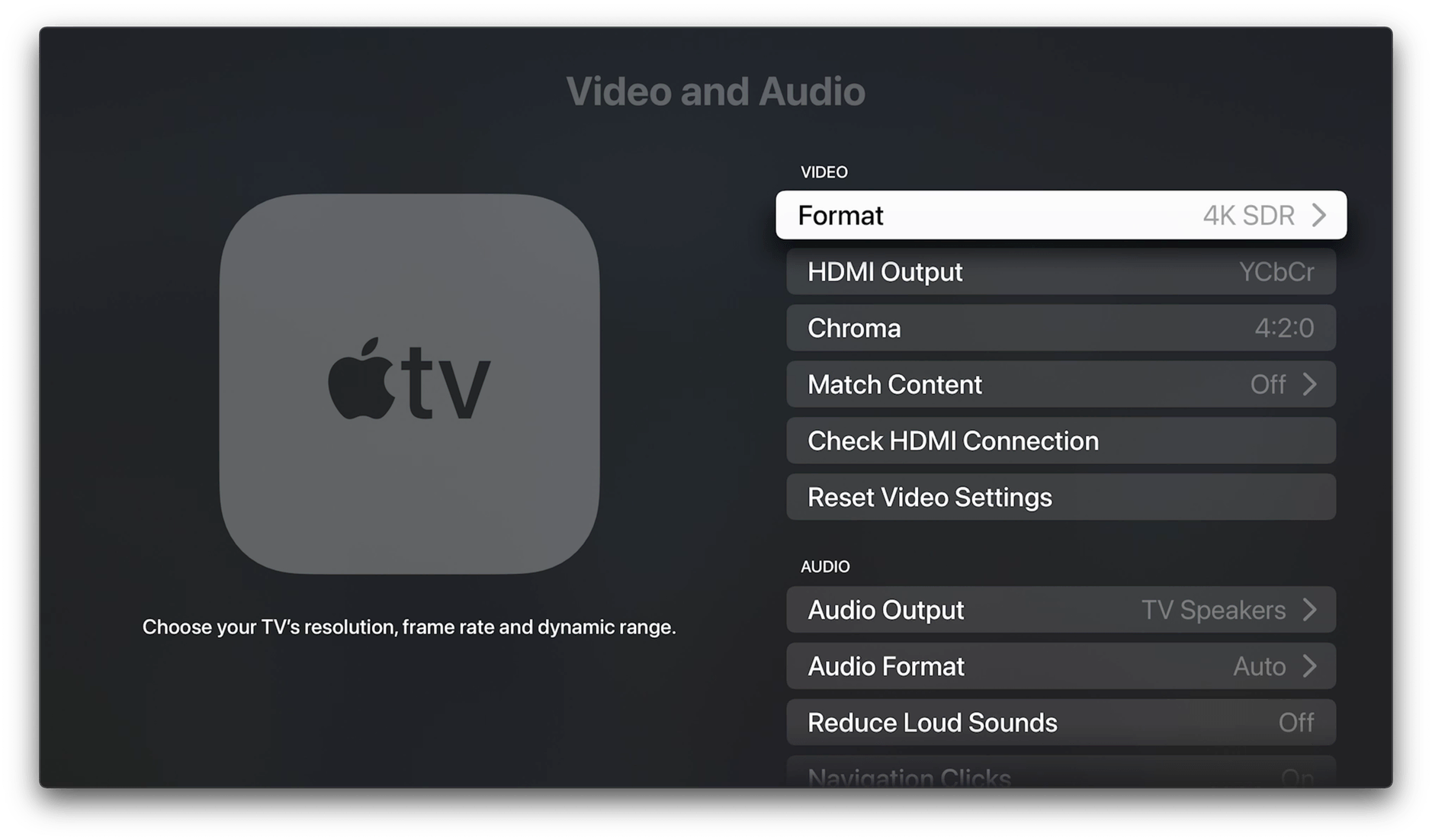 Trotzdem nimmt man den kurzen Blackout, den diese Einstellung auslöst, in Kauf. "An Dynamikbereich anpassen" + "An Bildrate anpassen") schickt das jeweils richtige Bild zum Fernseher. Siehe auch: John Siracusa in ATP #504 ab Minute 22:40.
Und wer noch die korrekten Bildeinstellungen für sein ganz spezifisches TV-Modell sucht, findet sie eventuell bei rtings.com.