Für Apple TV+ in den USA: ein "Limited-time subscriber bonus"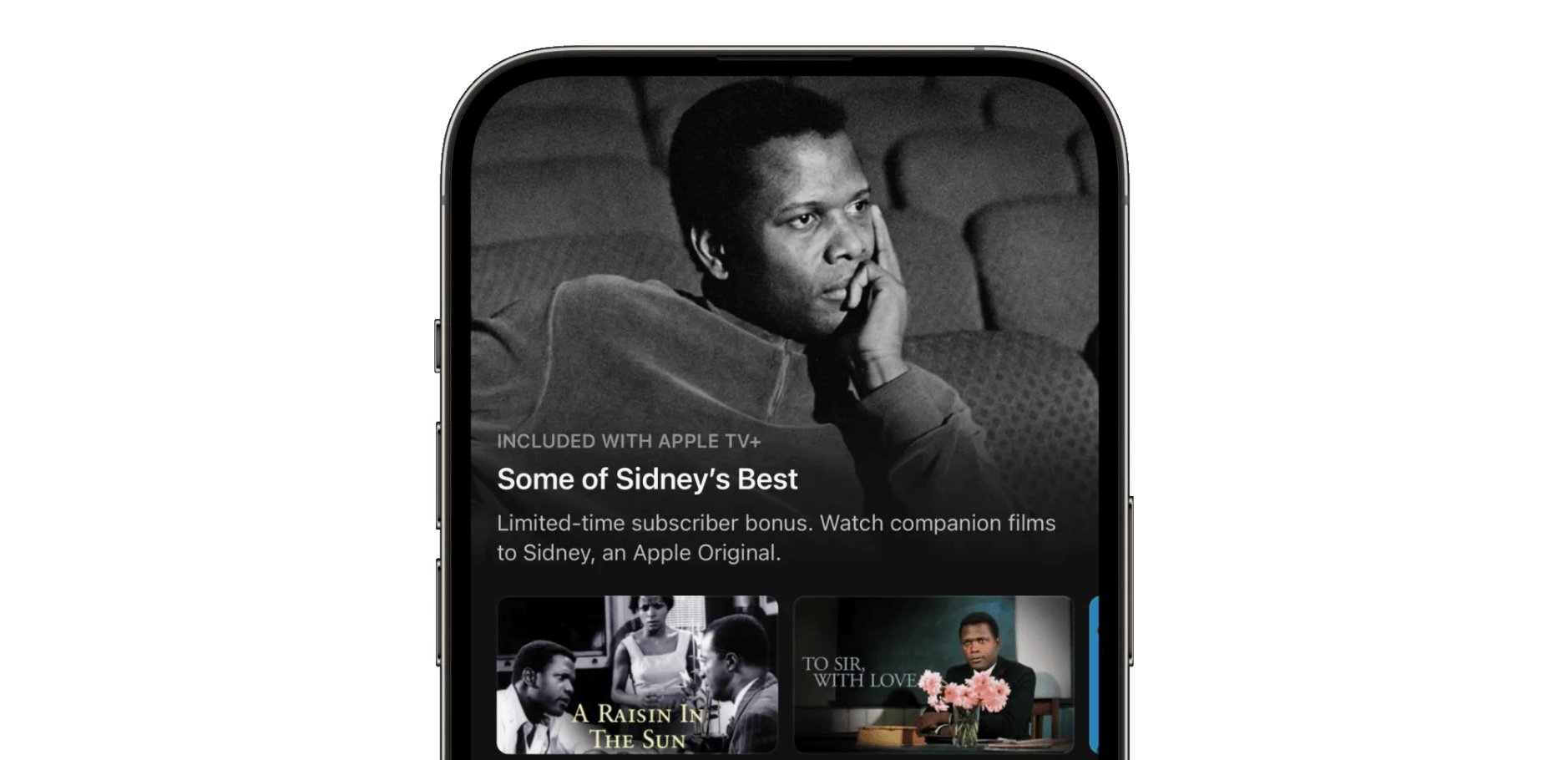 Instead of shifting Apple TV+ away from an original content strategy, Apple is using licensed content to help push its original content. […]

With the four campaigns, Apple purchased licensing for 20 (popular) movies in the U.S. for limited, four-week runs.
Sidney begleiteten die Gratisfilme "A Raisin in the Sun", "To Sir, With Love", "To Sir, With Love II", "Little Nikita" und "Buck and the Preacher".
Für "The Greatest Beer Run Ever." lautete der vierwöchige "subscriber bonus": "Good Morning, Vietnam", "MASH", "The Thin Red Line", "Letters from Iwo Jima" und "Empire of the Sun".
Causeway ging einher mit "Jennifer Lawrence's Biggest Hits": "The Hunger Games", "The Hunger Games: Catching Fire", "The Hunger Games: Mockingly, Part 1", "The Hunger Games: Mockingly, Part 2" sowie "Silver Linings Playbook".
Und zum Start der Season 3 von Mythic Quest schauten US-Abonnent_innen kostenlos die Filme "Anchorman", "Office Space", "TommyBoy", "Clerks" und "The Hudsucker Proxy".
Ein Testlauf? Apple sparte sich bislang jede Werbung für diese Promo und verweis nicht einmal mit einer Pressemitteilung auf die vorübergehende Lizenzierung.
Potenziell füllt diese Strategie aber Katalog-Lücken, betont gleichzeitig Apples Originals und treibt die Nutzungszeit von TV+ in die Höhe.