"Alpine Loop: the fruit of collaboration between Fukui craftsmanship and Apple"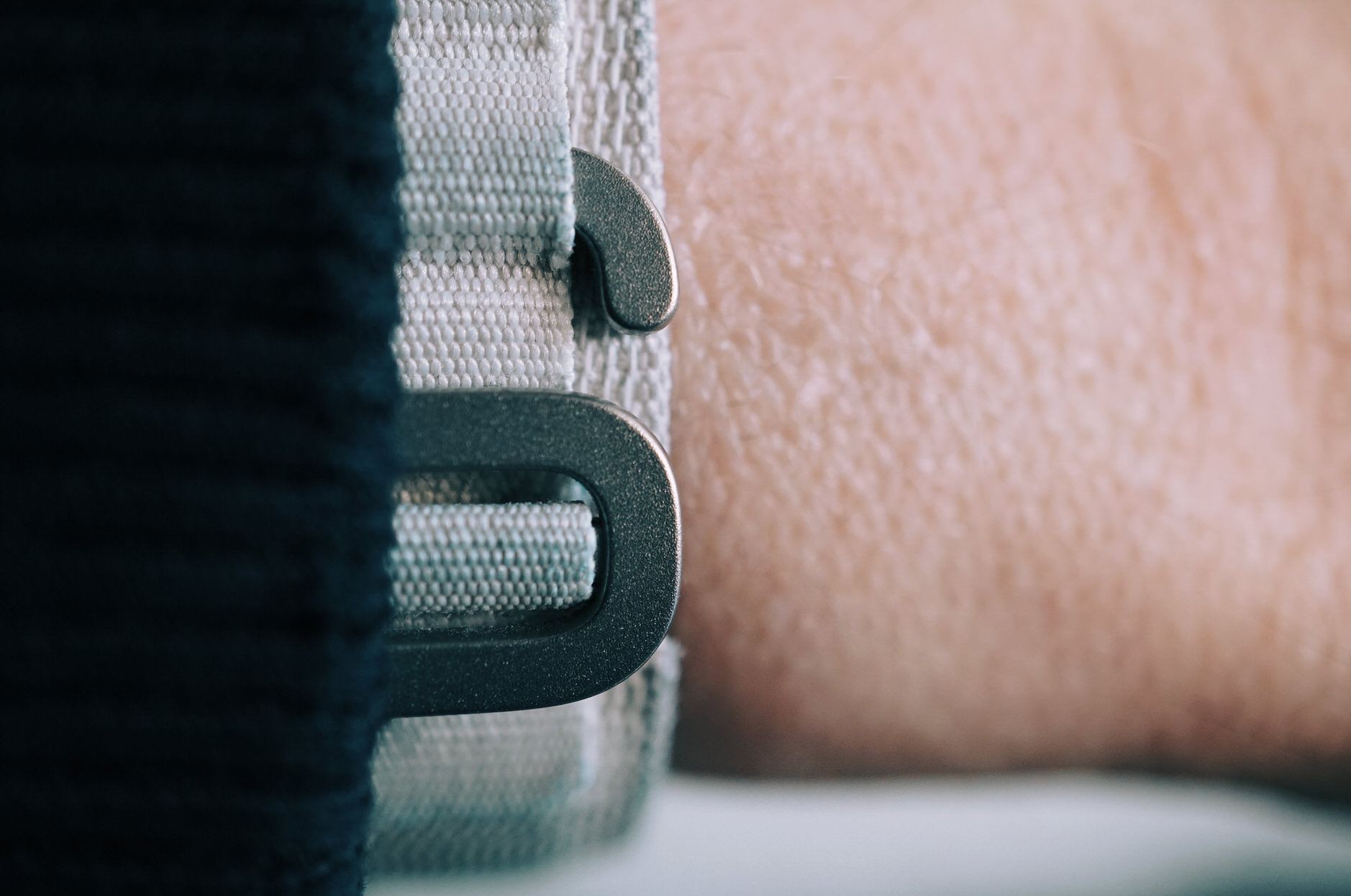 On the other hand, Alpine Loop is completely new product. It is not that we have not made products with similar structures before, but usually two layers are woven separately and then sewn together later. However, this method eliminates the reproducibility of quality, so we had to make them as one piece from the beginning, and that was the biggest challenge," says Inoue.

Inoue Ribbon Industry will celebrate its 75th anniversary next year. The company was founded in 1948, after the end of World War II, as a manufacturer of "hosohaba" (narrow fabrics) ranging in width from 2 mm to 100 mm, woven from yarn purchased in Kyoto and sold in Kyoto. The current president is the third generation, a grandson of the founder. In addition to standard ribbons, the company also manufactures line tape for underwear and sportswear.
Das Alpine Loop ist für mich Apples bestes Apple-Watch-Armband. Einziges Manko: Die Farbe "Polarstern" verschmutzt auch bei ganz gewöhnlicher Nutzung. Raw-Denim-Jeans multiplizieren das Problem.
So richtig "weiß" bekommt man die Gewebe­schichten auch mit einer Reinigung nicht mehr. Das nimmt dem Armband zwar nicht seinen Reiz, aber man muss es vorher wissen.