Feedbin: "Search Upgrades"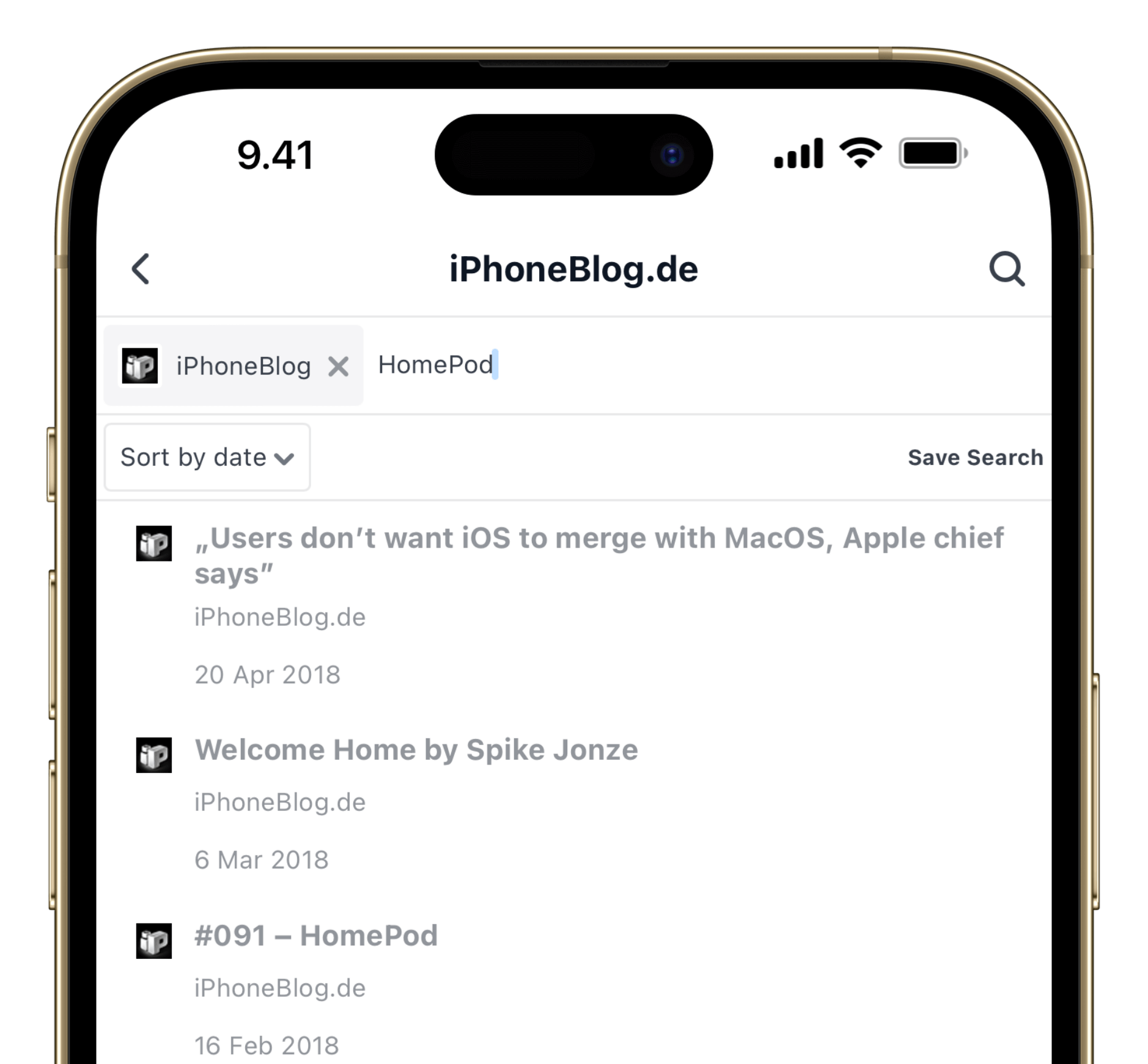 There's a nice new way to search within a feed or tag. When you start typing in the search field, Feedbin will suggest sources to search within. Choosing one of these sources will filter the search to only find results within your selection.
Feedbin versteht sich nicht als Archivportal, speichert aber die letzten 400 Artikel pro RSS-Feed. Über die umfangreiche (und jetzt flotte) "Search Syntax" finde ich auch ältere, bereits gelesene News bequem wieder.
Feed-übergreifend spüre ich damit alle Beiträge zu einem Stichwort aus meinen (!) relevanten Quellen auf. Da hält kein Google mit. RSS bleibt ein fantastisches Investment von Zeit (und ein bisschen Geld).