Über die Wichtigkeit der iPhone-PIN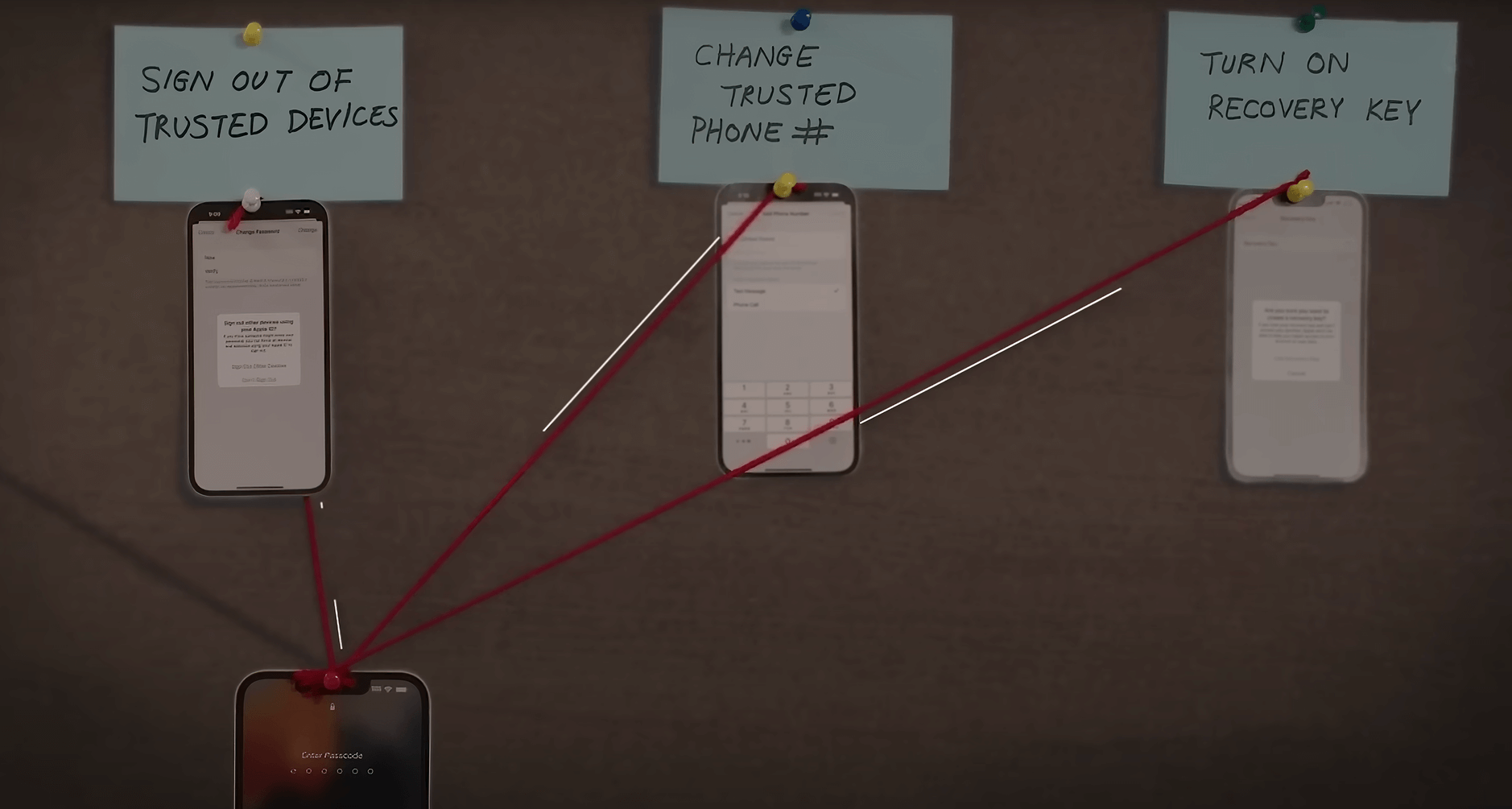 Der WSJ-Artikel erinnert daran, wie absolut zentral die iPhone-PIN ist. Zeigt allen euren "peeps" mindestens das dazugehörige Video.
With only the iPhone and its passcode, an interloper can within seconds change the password associated with the iPhone owner's Apple ID. This would lock the victim out of their account, which includes anything stored in iCloud. The thief can also often loot the phone's financial apps since the passcode can unlock access to all the device's stored passwords.

Joanna Stern | The Wall Street Journal
Touch + Face ID verhindern seit 2014 das (Über-die-Schulter-)"Abschauen" dieses Codes. Anscheinend vergaß jedoch unser kollektives Gedächtnis, wie lebenswichtig der dahinterstehende Schlüssel ist. Wer ihn in der Öffentlichkeit eingibt, beispielsweise weil Face ID scheitert, sollte ihn mindestens wie einen Geldautomaten-PIN behandeln und nur hinter vorgehaltener Hand eintippen.
Natürlich muss auch Apple zusätzliche Sicherheitsmaßnahmen nach dem Aufsperren adressieren. Insbesondere ist das Öffnen des iCloud-Schlüsselbunds mit der gleichen Telefon-PIN problematisch.
Trotzdem geht es hier in erster Linie nicht um Extra-Passwörter oder um ein paar Straßenräuber, die eine (eher aufwendige) Diebstahl-Methode entwickelt haben. Es scheint gesellschaftlich vergessen, welche Lebensbereiche dieser (oft nur 6-stellige) Code schützt.
Ja, eine alphanumerische PIN ist unbequem. Und ja, sie schützt effektiver gegen maschinelle Entsperrungsversuche.
A four-number passcode, the previous default length, would take on average about seven minutes to guess. If it's six digits, it would take on average about 11 hours. Eight digits: 46 days. Ten digits: 12.5 years.

If the passcode uses both numbers and letters, there are far more possible passcodes — and thus cracking it takes much longer. A six-character alphanumeric passcode would take on average 72 years to guess.

Jack Nicas | The New York Times (2020)
Trotzdem darf man sich auch diese PIN nicht abgucken lassen. Es scheint grundsätzlich vergessen worden zu sein, dass hinter jeder biometrischen Entsperrung ein "All-Access-"-Passwort steht, das ausschließlich euch bekannt sein darf.