Verfügbar: API für ChatGPT und Whisper
To coincide with the rollout of the ChatGPT API, OpenAI today launched the Whisper API, a hosted version of the open source Whisper speech-to-text model that the company released in September.

Priced at $0.006 per minute, Whisper is an automatic speech recognition system that OpenAI claims enables "robust" transcription in multiple languages as well as translation from those languages into English. It takes files in a variety of formats, including M4A, MP3, MP4, MPEG, MPGA, WAV and WEBM.
Keine Überraschung: r/shortcuts überschlägt sich nach der API-Ankündigung für ChatGPT und Whisper mit "Siri-GPT"-Kurzbefehlen. Hinterlegt eine Kreditkarte bei Open AI, kopiert euren API-Key, installiert diesen Shortcut und beginnt das Gespräch mit: "Hey Siri-GPT".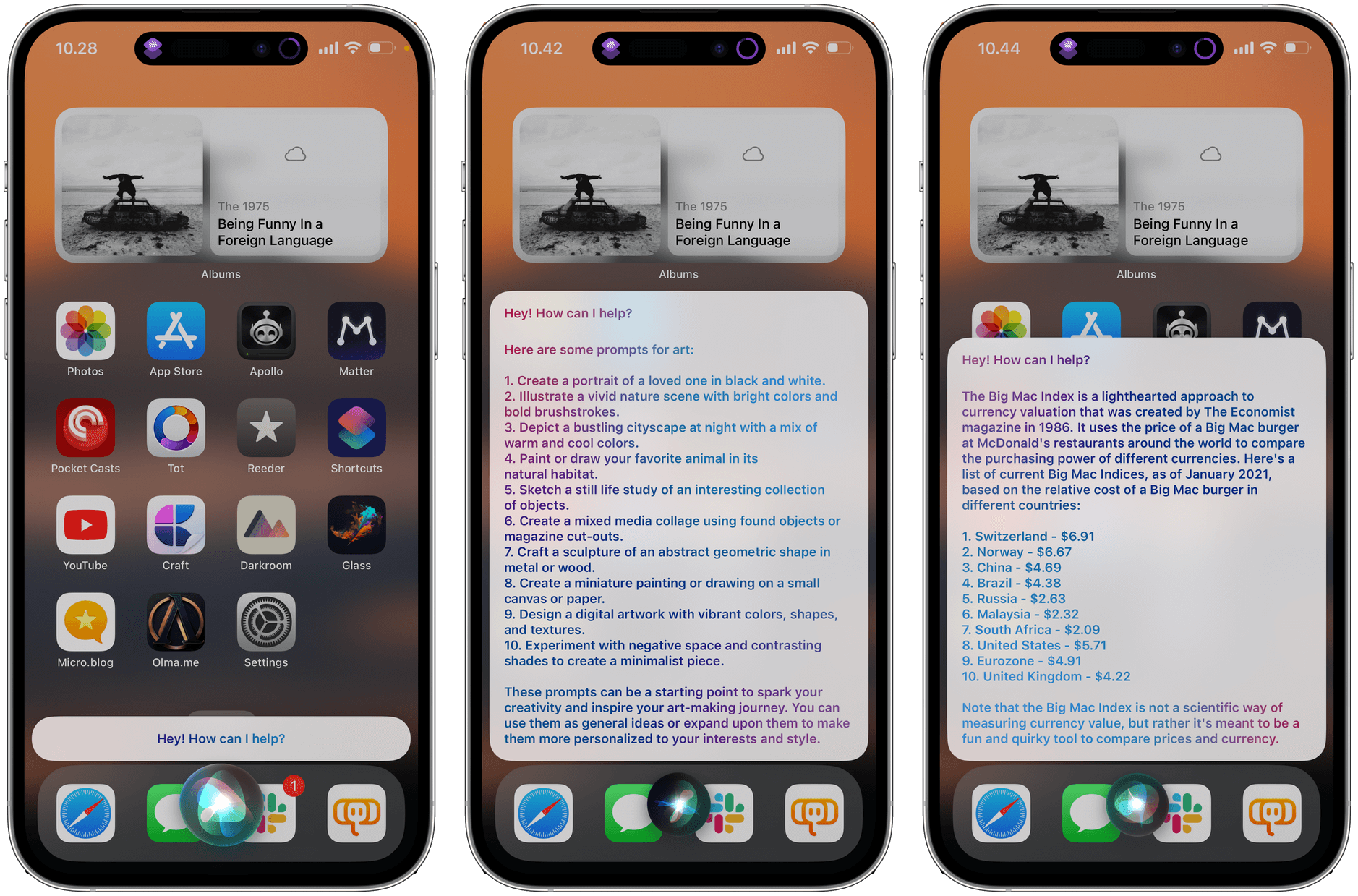 Über diese "Speech-to-text"-Schnittstelle lassen natürlich auch Sprachnachrichten aus WhatsApp und Co. transkribieren – beispielsweise mit diesem Kurzbefehl.
Auf dem Mac benutze ich dafür MacWhisper. Es lässt mich Sprachnachrichten aus Apples Nachrichten-Anwendung dort direkt reinziehen.
In der Nachrichten-App auf iOS klappt das dagegen nicht – obendrein fehlt ein Teilen-Menü. Speichert man hier eine empfangene Sprachnachricht, taucht sie zwar in den Sprachmemos auf, kann als .caf-Datei allerdings nicht ohne vorherige Konvertierung zur Whisper API geschickt werden.