"Study with Subwords" – spielerisch Lernkarten pauken.
Klemens Strasser gamifiziert Lernlisten: "Study with Subwords" zerschnipselt die gesuchten Wörter und lässt sie euch anschließend wieder zusammensetzen – von Vokabeln über Hauptstädte bis zu Planeten. Spieler:innen studieren auf diese Weise nicht nur unterschiedliche Wissensgebiete (Geografie, Physik, Sprache etc.), sondern verinnerlichen gleichzeitig die Schreibweise der Antworten.
Die Galerie führt ein paar allgemeine "Stadt-Land-Fluss"-Quizkarten; monatlich sollen weitere Lernpläne hinzukommen. Ich habe mir direkt eine eigene Übung angelegt, um (endlich!) die finnischen Monatsnamen zu lernen. Diese und alle anderen Rätselaufgaben trainiert ihr in unterschiedlichen Modi.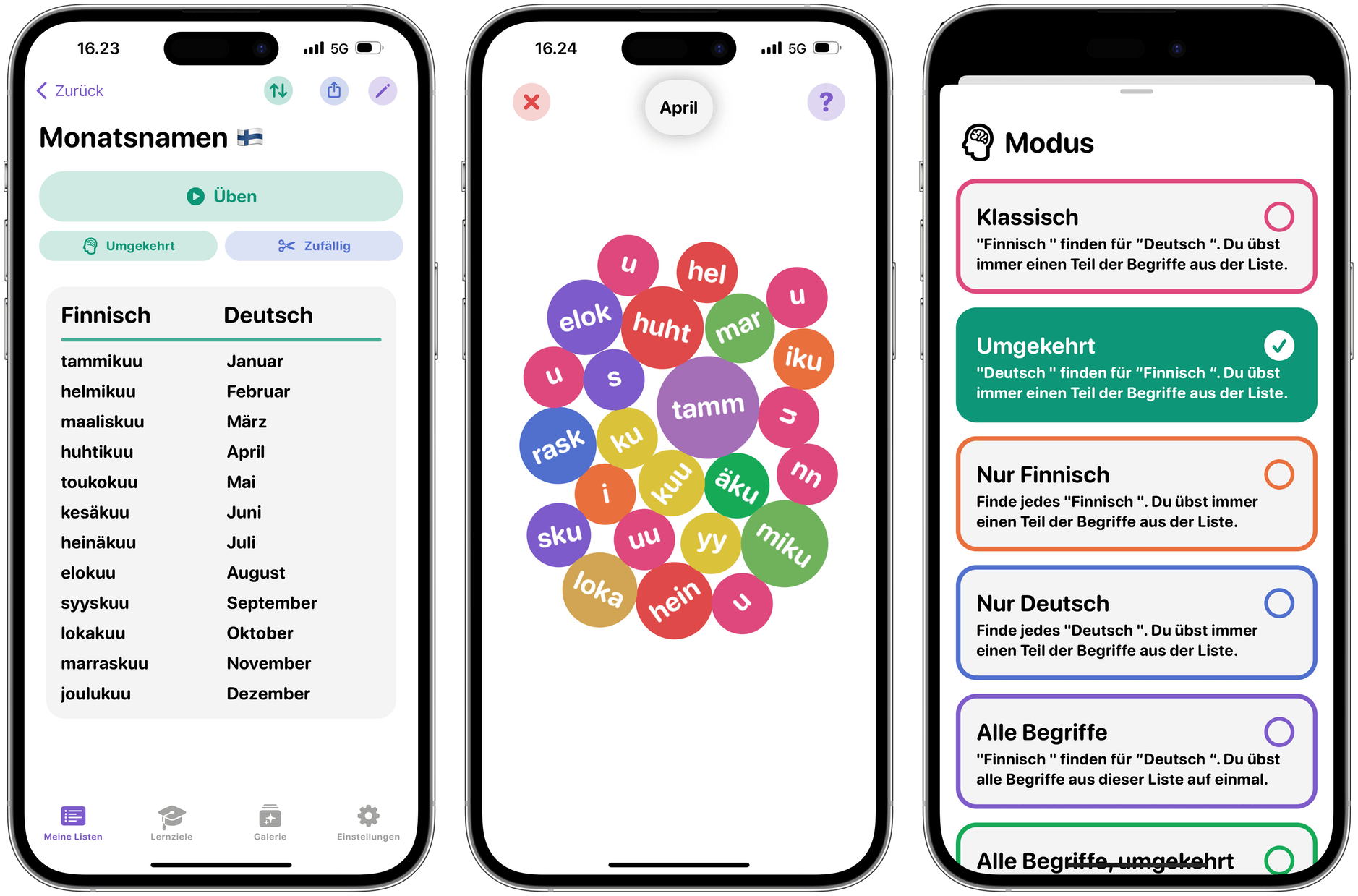 Die Bällebad-Optik ist verspielt, weil's mit Tönen und Haptik auf eure Eingaben reagiert. Trotzdem bleibt die Wissens-App streng barrierefrei. Hier spielen auch Menschen mit Seh- und Motorischen Einschränkungen. "Accessibility par excellence!"