Safari-Erweiterung "StopTheMadness" bearbeitet URLs schneller
Mit einer Hardware-Tastatur springt man flott ans Ende einer URL: Befehl-L wählt die Safari-Adresszeile aus, danach drückt ihr einmal die Pfeiltaste nach unten. Über Touch gibt es keinen schönen Weg, um einen angehängten (Tracking-)Parameter zu löschen oder einen Suchbegriff zu ändern.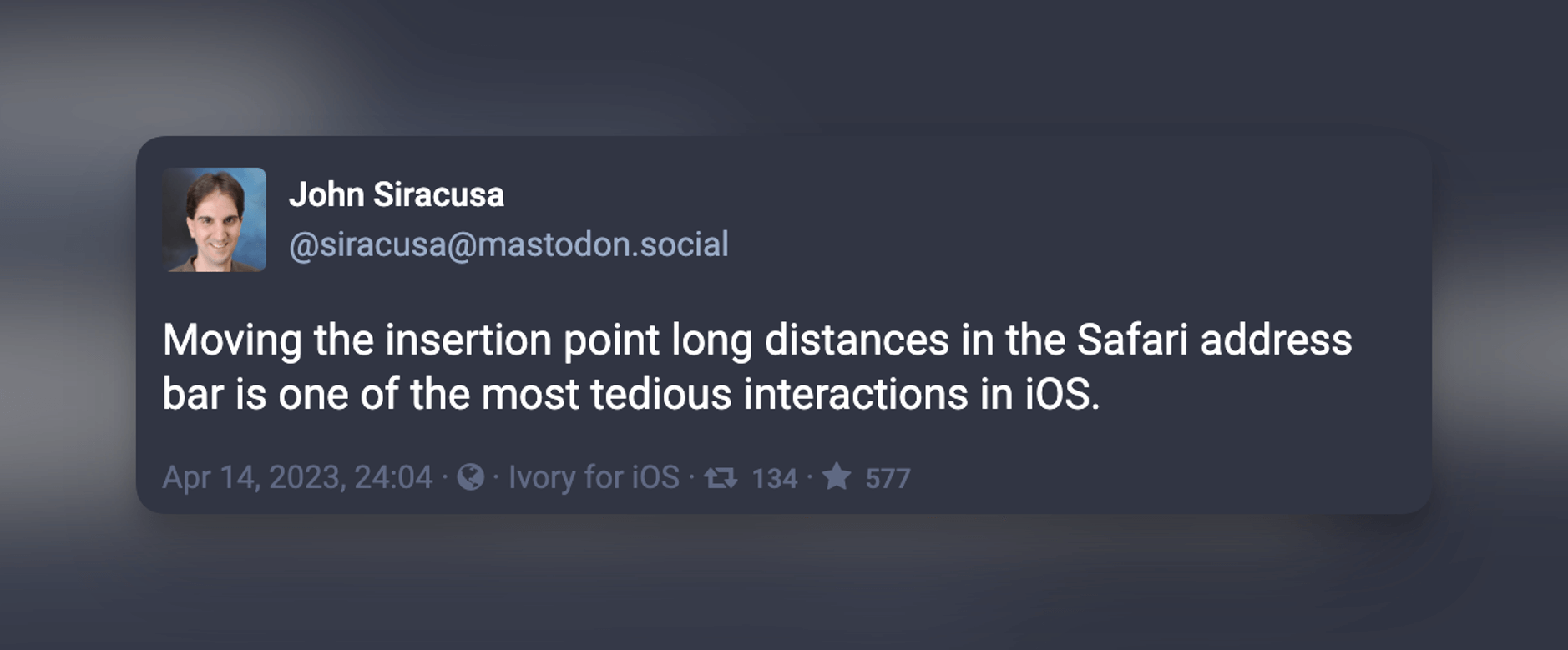 Eine Lösung (mit drei Fingerberührungen) liefert nun StopTheMadness, das als Safari-Erweiterung seit Dezember 2021 in meinem System hängt.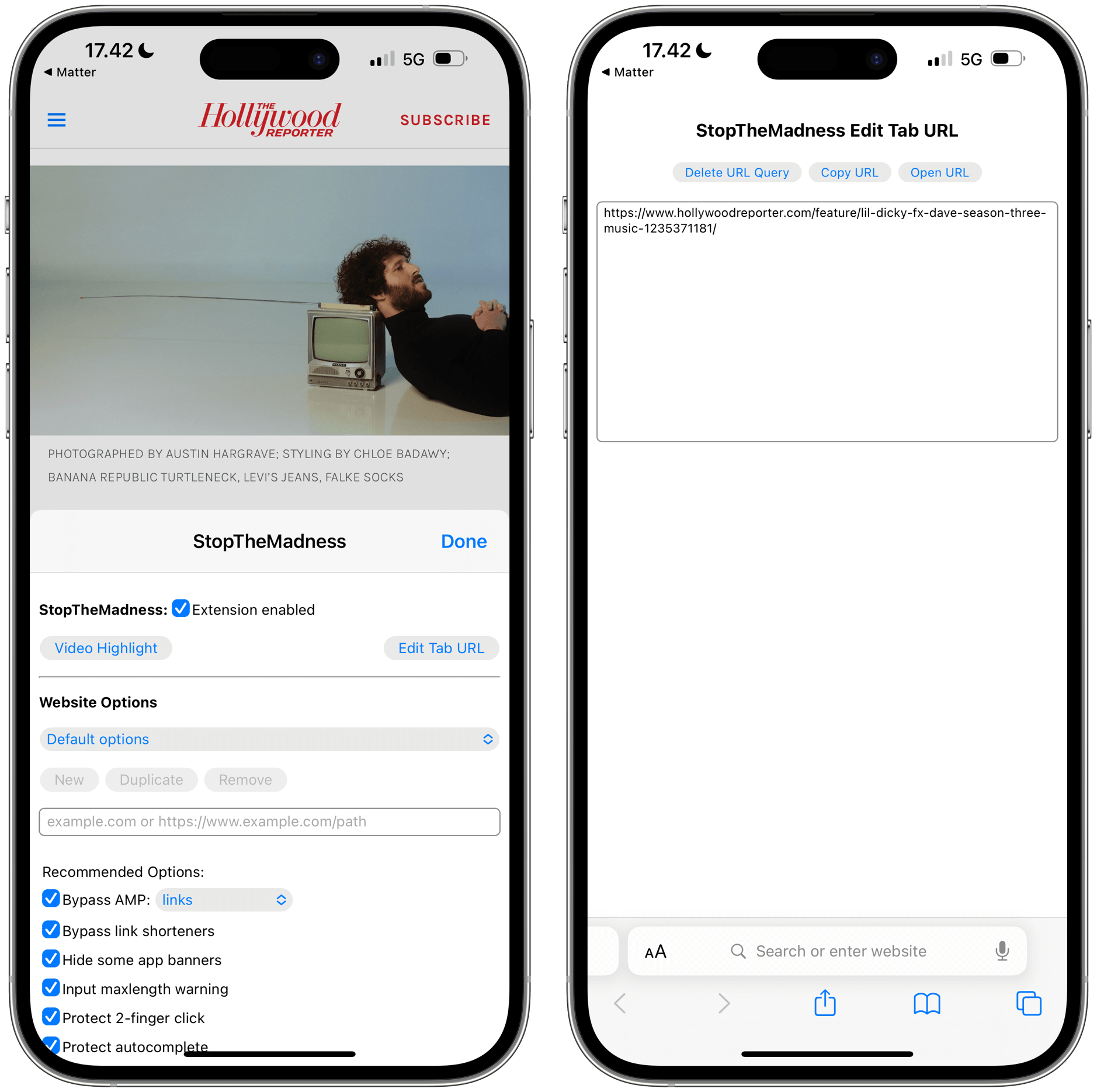 New feature: Edit Tab URL! Instead of struggling to edit a URL in the Safari address bar, edit the URL in a large editing field, with buttons to remove the URL query, copy the URL, or open the URL.