"Help us help you, get an AirTag."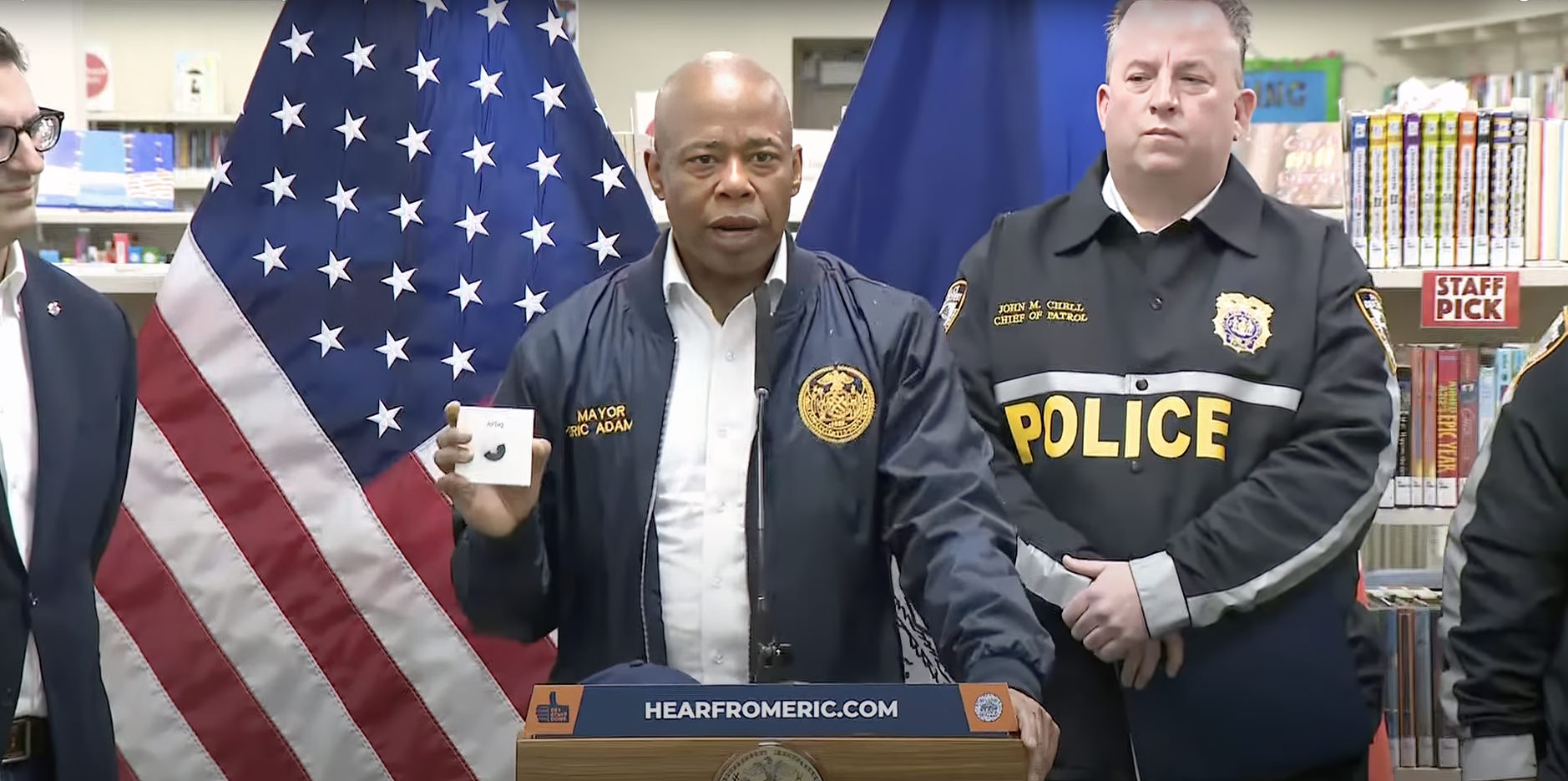 […] by empowering everyday New Yorkers with a simple device – as an AirTag. Using technology to fight crime, protect people, save property, is a direction this Administration and this Police Department is going in. This simple device – this AirTag – hidden in a car, a location that a person is not aware of, is an excellent tracking device. It's easy to monitor, it's very simple, the charging lasts a long time and you can see in real time where that vehicle is located.
Nein. Diese Nachricht transportiert die absolut falsche Botschaft.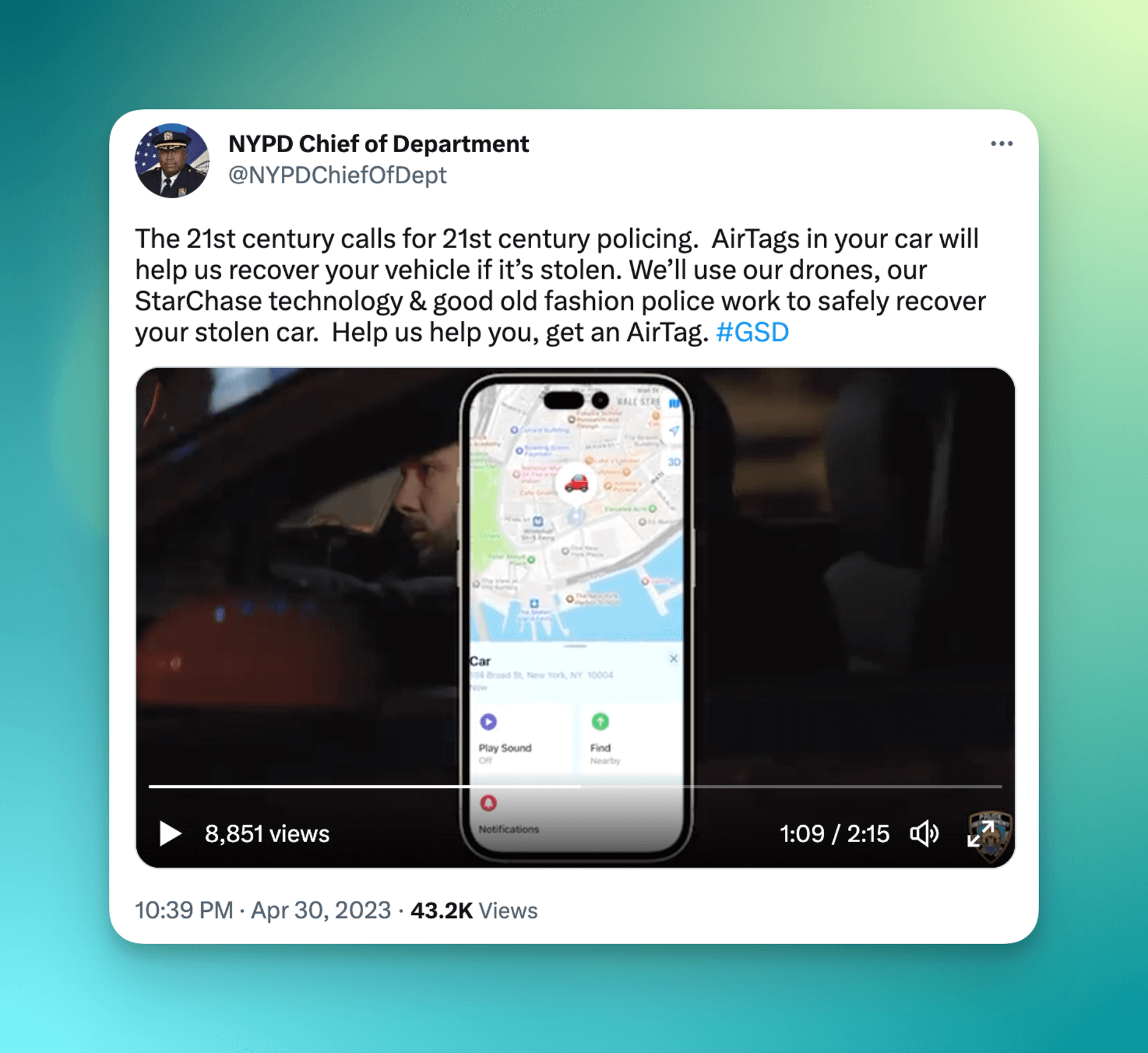 AirTags standen am Ende des Jahres 2021 in heftiger Kritik. Es war die direkt umgedrehte Situation. Damals veröffentlichte Apple ein Statement: "AirTags sind kein Diebstahlschutz, sondern helfen beim Auffinden verlegter Gegenstände."
Die gleiche Pressemitteilung wäre auch jetzt angebracht. Am Missbrauchs- und Gefahrenpotenzial hat und wird sich nämlich nichts ändern. Apple besserte bei den Schutzmaßnahmen mehrmals nach, aber Tracking lässt sich immer in beide Richtungen verwenden. Das war schon beim Verkaufsstart klar.
Was damals noch nicht vorherzusehen war: Von den Schutzmaßnahmen für Stalking, Überwachung und ungewolltes Nachspionieren profitiert nur die Hälfte der Smartphone-Bevölkerung. Apples optionale "Tracker Detect"-App im Google Play Store hat seit über einem Jahr kein Update mehr erhalten, und scannt weiterhin nicht automatisch im Hintergrund nach AirTags.