"What Are Rapid Security Responses and Why Are They Important?"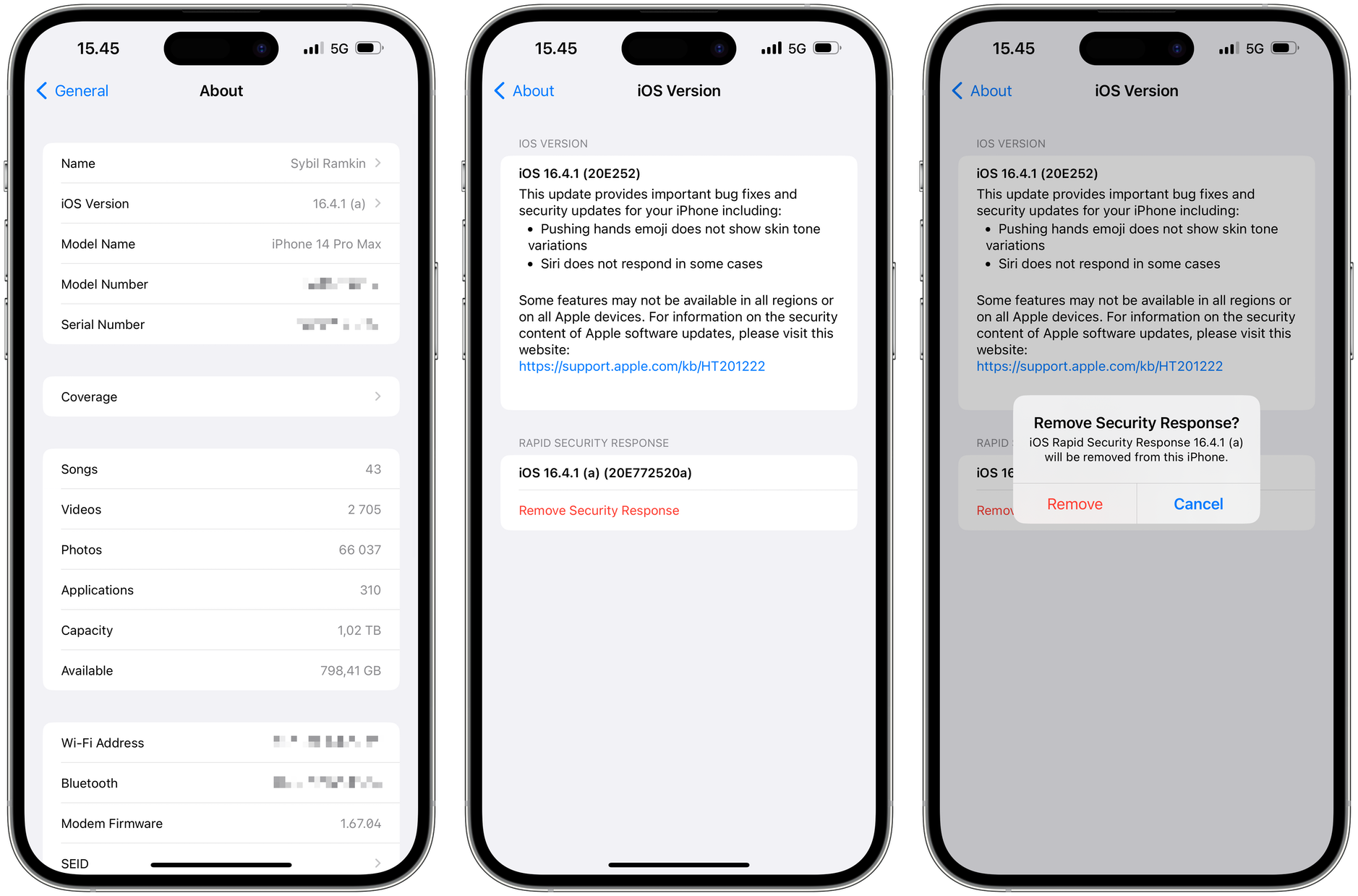 What about update hesitancy? Since the entire point of Rapid Security Responses is that Apple can push them out quickly, presumably with less testing time than a full operating system update would require, it's more likely that they could have unanticipated side effects. But since cryptexes are atomic—they're standalone disk images whose contents are grafted into the system at boot—it's easy for Apple to provide a mechanism for removing them. So if you experience apps crashing or other significant problems immediately after installing a Rapid Security Response, you can remove it and revert to the previous version of the operating system. That's a huge win and something that's never before been possible.
Sicherheitsverbesserungen zwischen Softwareupdates – Apple nennt sie "schnelle Sicherheitsmaßnahmen" (engl. Rapid Security Responses). Diese Updates lassen sich erstmals auch wieder offiziell entfernen, und sie benötigen nicht zwangsläufig einen Neustart.
Notfall-Aktualisierungen sind ein neues Werkzeug für das gesamte Sicherheitskonzept der aktuellen Betriebssysteme. Die Tragweite einer Sicherheitslücke wird nämlich auch danach bemessen, wie schnell eine Fehlerbehebung erfolgt.
Hoffentlich führt Apple auch für "Rapid Security Responses" seine Tradition der Dokumentation fort. Bislang fehlt hier ein entsprechender Eintrag für iOS/iPadOS 16.4.1 (a) respektive macOS Ventura 13.3.1 (a).