"Introducing the ChatGPT app for iOS"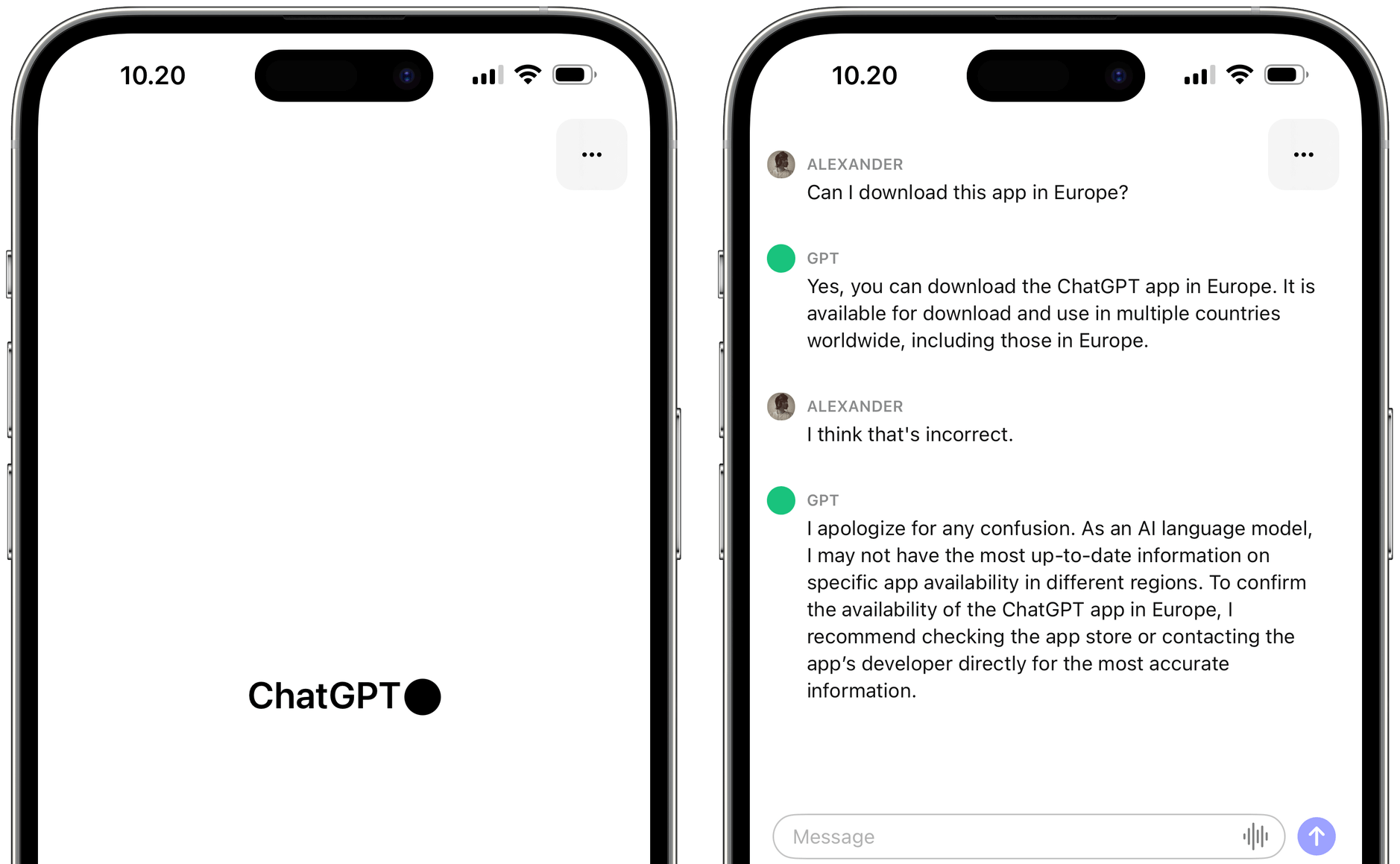 Since the release of ChatGPT, we've heard from users that they love using ChatGPT on the go. Today, we're launching the ChatGPT app for iOS.

The ChatGPT app is free to use and syncs your history across devices. It also integrates Whisper, our open-source speech-recognition system, enabling voice input. ChatGPT Plus subscribers get exclusive access to GPT-4's capabilities, early access to features and faster response times, all on iOS. […]

We're starting our rollout in the US and will expand to additional countries in the coming weeks. We're eager to see how you use the app. As we gather user feedback, we're committed to continuous feature and safety improvements for ChatGPT.
Der OpenAI-Chatbot rennt, so schnell er kann. Er muss sich nicht nur gegen Platzhirschen (wie Google) durchsetzen, sondern auch gegen Open Source bestehen. Von Dall-E spricht mittlerweile niemand mehr – es ist von Midjourney einerseits, und Stable Diffusion, auf der anderen Seite, überrannt worden.
"Chatbot" ist außerdem nur eine Interaktionsebene mit diesen Sprachmodellen. Entscheidend wird die Integration in bestehende Anwendungen und Dienste.
Und dann grätscht (allen Firmen) noch die EU rein. Es ist nicht verwunderlich, dass Google Bard in 180 Ländern getestet wird, und kein EU-Land dabei ist – oder dass die ChatGPT-App im Moment nur im US-App-Store steht.