"5 Premium features to up your YouTube game"
YouTube ist zu groß, um nicht mehrere Geschäftsmodelle gleichzeitig auszuprobieren. Neben dem werbefinanzierten Streaming ist ein (wahrscheinlich verhältnismäßig kleiner) Anteil von Zuschauer:innen bereit für ein bezahltes "Premium"-Angebot.
Deutlicher als "enhanced bitrate version of 1080p HD video quality" wird's dabei nicht. Vor sieben Monaten erstmals gesichtet; im Februar bestätigt und nun auch (für einige Videos) in meinem Player zu wählen.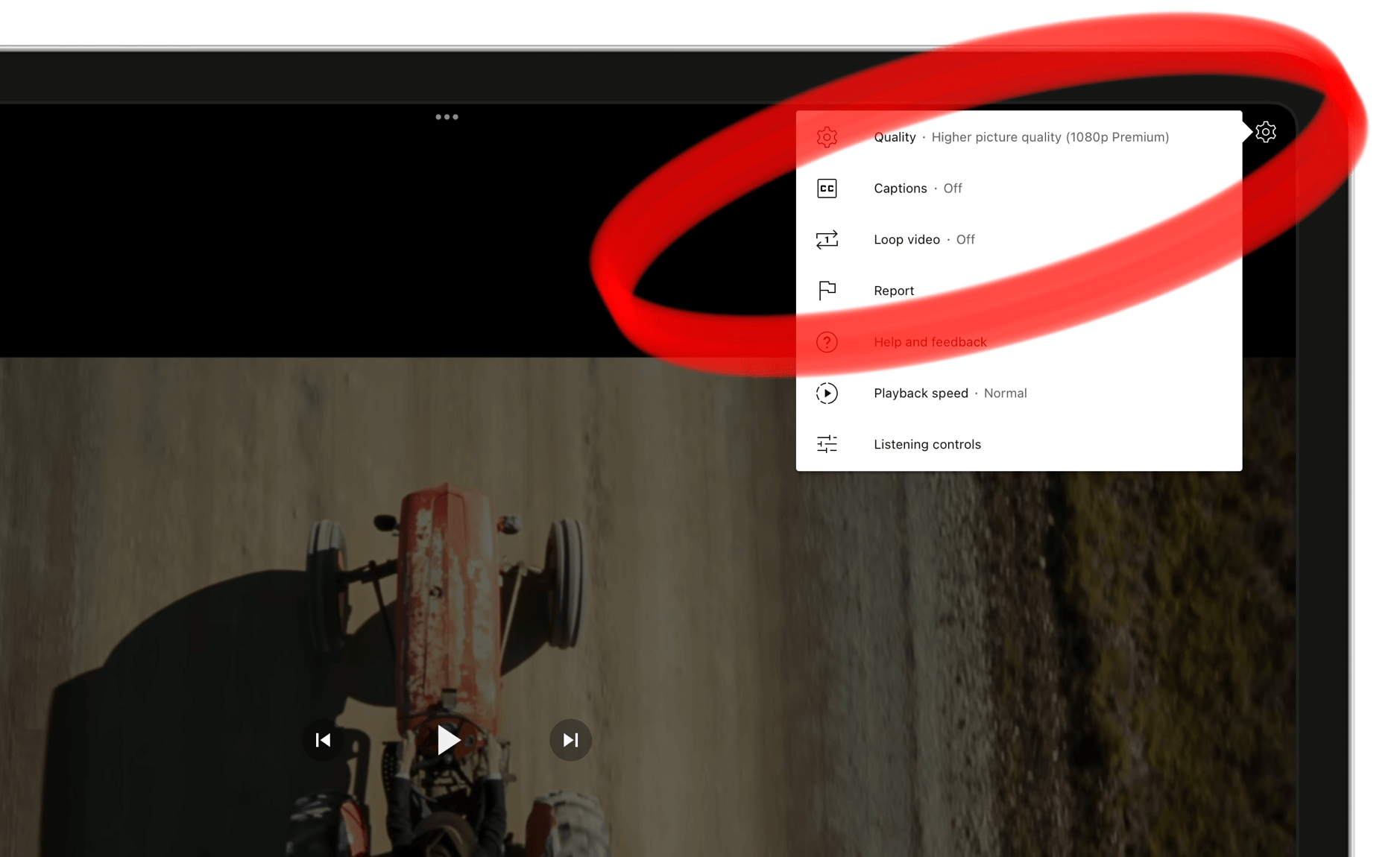 Neben der (unverzichtbaren) Werbefreiheit ist für mich der erstmals ernsthafte Sync zwischen mehreren Geräten nicht mehr wegzudenken.
Sometimes life can get in the way of your YouTube viewing. Maybe your morning commute ends before you've finished that new podcast episode. Perhaps you need to switch that cooking tutorial from your laptop to your tablet in the kitchen. Now available on Android, iOS and Web, Premium members can continue watching YouTube videos wherever they previously left off even as they switch between devices, allowing you to jump back in without a single interruption.