"Apple store at Battersea Power Station prioritises sustainability and universal design"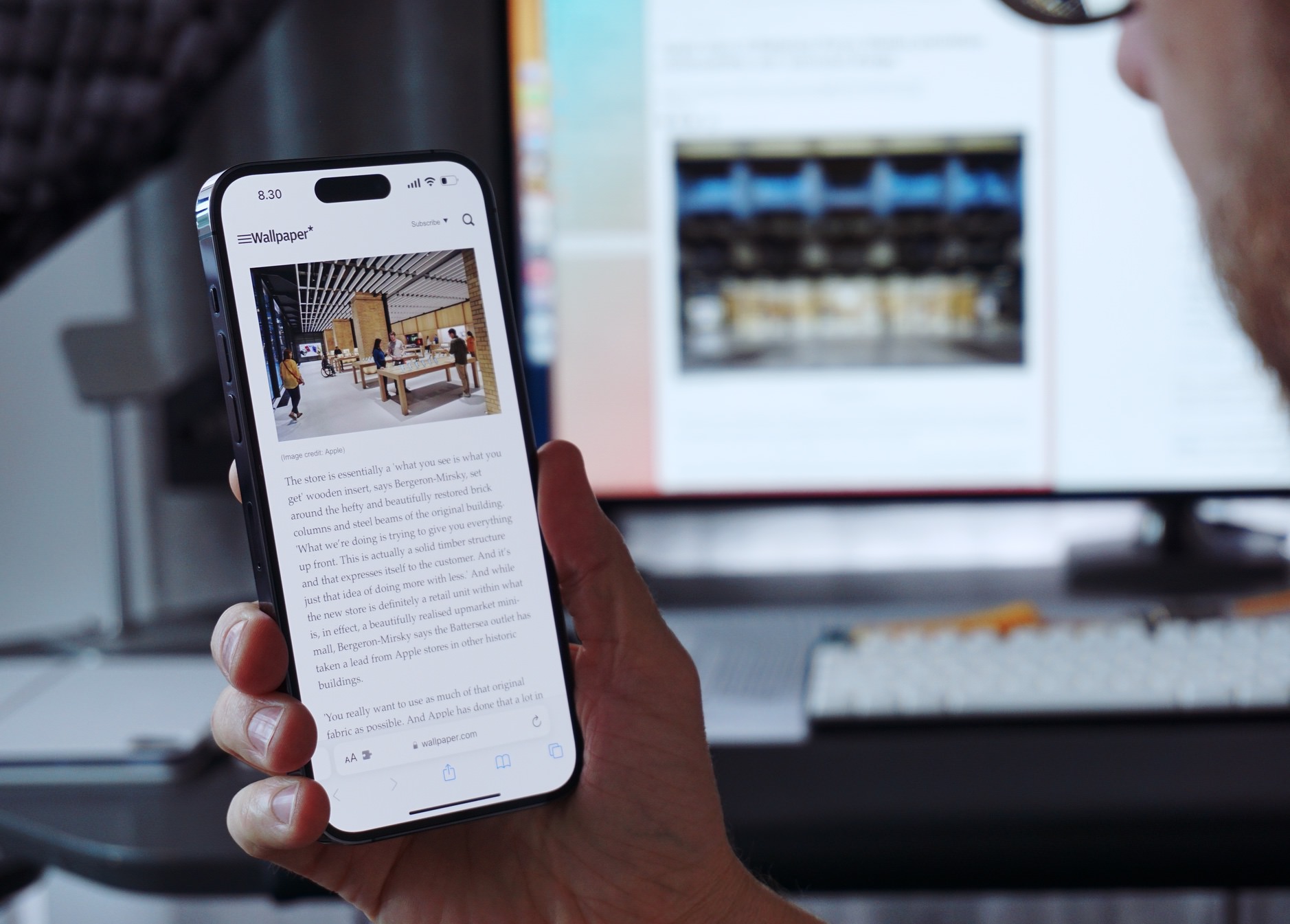 Seit einem Monat möchte ich auf diesen Wallpaper-Artikel verlinken. Heute habe ich es geschafft.
Apple has again partnered with Foster + Partners on the design and, says Bergeron-Mirsky, the architecture studio came up with a surprising reference for the new store's design: Mayfair's swanky store-lined cut through, Burlington Arcade. It's not immediately apparent but the Watch Studio, an almost store-within-store, does have something of the arcade's sense of elegance and discovery.

The new look was premiered last month at Tysons Corner in Virginia, Apple's first ever retail outlet and Battersea, taking a prime slot amongst the redeveloped behemoth's retail offering, is only the second to employ the new design formula anywhere in the world.

Nick Compton | Wallpaper
Foster + Partners ist das an Apple Park beteiligte Architekturbüro und war bereits für diverse andere Retail-Store-Designs verantwortlich – beispielsweise in Myeongdong (Seoul).
Die 526 Ladengeschäfte sind Apples größtes Produkt. Michael Steeber verfolgt mit seinem Tabletops-Newsletter (sowie der Facades-App) alle entscheidenden Entwicklungen dieser Stores.