[video] iPhone Speedtest – EDGE vs WiFi
Im Podcast haben wir es ja schon angekündigt: Mit einem kleinen iPhone-Hack, lässt sich ALLES was sonst nur über WiFi möglich ist, auch über EDGE realisieren.
In diesem kleinen Speedtest-Video vergleichen wir die Geschwindigkeit von EDGE (links) gegenüber WiFi (rechts) im iTunes-Store auf dem iPhone. Das Besondere? OHNE WiFi ist der iTunes-Store normalerweise nicht zu erreichen.
Der 'Hack' ist so schnörkellos, wie das Wort, dass Ihn beschreibt.
Get an Ad hoc network between your Computer and the iPhone or use any WiFi-Hotspot (you just need the IP address from the Hotspot/Computer – not the internet-connection
Change the network default route and replace it with the IP address of your EDGE-connection
Was bedeutet das? Das alle anderen Applikationen, die WiFi voraussetzen, ebenfalls auch über EDGE funktionieren.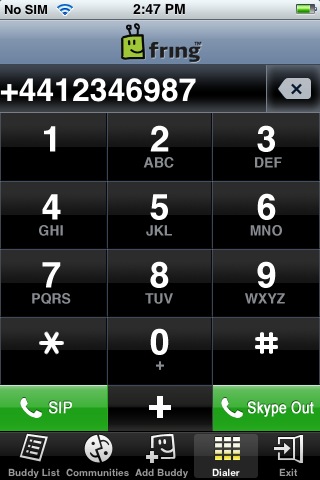 Skype – in Form von Fring – zum Beispiel! Kostenloses Telefonieren über die hauseigene Datenflatrate.
-> iPhone Speedtest – EDGE vs WiFi
Update: If you can make it there – you can make it anywhere!