Unerwünschter Retro-Charme: Sarien.net und iDos zum Abschied gezwungen
Es folgt: schlechte Presse für Spiele-Publisher Activision.
Der Niederländer Martin Kool stellte unter Sarien.net bereits seit längerer Zeit alte 'Sierra Adventures' als Webbrowser-Spiele bereit. Sarien, ist dabei der Projektname vom ehemaligen Sierra-Adventure-Interpreter. Die Retro-Titel werden in Javascript übersetzt, womit sie sich auf jedem modernen Browser abspielen lassen. Durch eine spezielle iPad-Anpassung gewann das (absolut werbe- und kostenfreie) Bewunderer-Projekt in den letzten Wochen an Popularität und rief damit neben ein paar Enthusiasten auch Activision Blizzard auf den Plan, womit ein weiteres Fanprojekt (vorerst) ins Grass beisst…
It recently has come to our attention that you have adapted a number of games from the Sierra classic library (the "Sierra Games") for web-based and iPad play. We understand that you currently are offering these Sierra games via the website www.sarien.net (the "Website").

As you may be aware, your distribution and public performance of the .Sierra Games infringes Activision's copyrights. (As you note on your Website, in order to create the Apps, you "extracted Sierra's in-game images and objects from the original games" and "exported… all ingame logics. "). The fact that these games were released many years ago does not mean that they are no longer protected by copyright law or can be freely made available to the public.
Die Javascript-Engine ist als Open-Source-Download weiterhin unter http://sarien.net/source verfügbar. Einem Großteil der Spielergemeinde hilft das jedoch nur wenig. "So Long and Thanks for all the Fish…".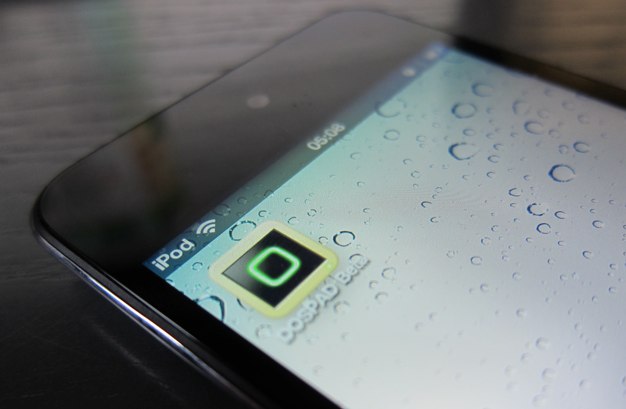 Apropos Retro. Nach dem App-Store-Rauswurf des Open-Source-Emulators iDos kehrte dieser in der vorletzten Woche als Gratis-Version zurück. Sein Entwickler hatte den iTunes-Dokumenten-Sync, der ausführbare (Spiele-)Dateien dem Gerät kinderleicht zum Fraß vorwarf, entfernt. Nein, eigentlich hat er ihn nur besser versteckt. Auch ohne Jailbreak ließen sich 'Commander Keen' und Co. auf das mobile Gerät kopieren. Als diese Information die Runde machte, flog die Software erneut. Weiterhin lässt sich der Emulator unter dem Namen DosPad über die inoffizielle Paketverwaltung Cydia im Repository http://www.litchie.net/cydia beziehen. Auch das schränkt die Zielgruppe für mögliche Interessenten erheblich ein.
Wer aufgrund dieser unfreundlichen Nachrichten trotzdem Lust auf einige neu interpretierte Retro-Titel hat, bedient sich beim iPad-Ausverkauf des Spieleherstellers Telltale Games mit Monkey Island Tales 1 HD (2.39 €; App Store-Link), Puzzle Agent HD (2.39 €; App Store-Link), Wallace & Gromit The Last Resort for iPad (2.39 €; App Store-Link) oder Sam & Max Episode 1: The Penal Zone for iPad (2.39 €; App Store-Link).