Fragen & Antworten: Apples Stellungnahme zu den Geo-Positionsdaten / Software-Update angekündigt
Exakt vor einer Woche kochte die Diskussion um eine Erfassung von Geo-Positionsdaten mit dem iPhone auf (1/2). Soeben veröffentlichte Apple eine Stellungnahme per Pressemitteilung.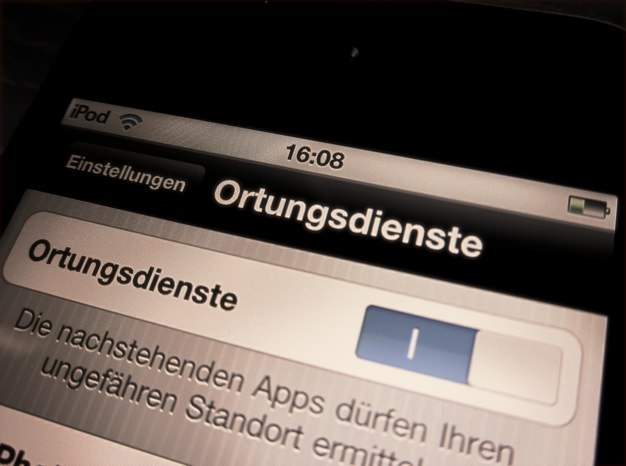 Die wichtigsten Auszüge daraus lauten:
The iPhone is not logging your location. Rather, it's maintaining a database of Wi-Fi hotspots and cell towers around your current location, some of which may be located more than one hundred miles away from your iPhone, to help your iPhone rapidly and accurately calculate its location when requested.
Um das ganz flott zu gestalten wird eine Datenbank benutzt.
Calculating a phone's location using just GPS satellite data can take up to several minutes. iPhone can reduce this time to just a few seconds by using Wi-Fi hotspot and cell tower data to quickly find GPS satellites, and even triangulate its location using just Wi-Fi hotspot and cell tower data when GPS is not available (such as indoors or in basements).
Das iPhone lädt diese Datenbank aus dem Netz nach.
The entire crowd-sourced database is too big to store on an iPhone, so we download an appropriate subset (cache) onto each iPhone.
Warum ist die Datenbank so groß?
This data is not the iPhone's location data—it is a subset (cache) of the crowd-sourced Wi-Fi hotspot and cell tower database which is downloaded from Apple into the iPhone to assist the iPhone in rapidly and accurately calculating location.
Außerdem:
The reason the iPhone stores so much data is a bug we uncovered and plan to fix shortly (see Software Update section below). We don't think the iPhone needs to store more than seven days of this data.
Warum aktualisiert sich die Datenbank obwohl die Ortungsdienste ausgeschaltet sind?
It shouldn't. This is a bug, which we plan to fix shortly […].
Dafür stellt Apple in den nächsten Wochen ein Software-Update bereit, das…
a) reduces the size of the crowd-sourced Wi-Fi hotspot and cell tower database cached on the iPhone, b) ceases backing up this cache, und c) deletes this cache entirely when Location Services is turned off.

In the next major iOS software release the cache will also be encrypted on the iPhone.
Des Weiteren werden Verkehrsdaten gesammelt:
Apple is now collecting anonymous traffic data to build a crowd-sourced traffic database with the goal of providing iPhone users an improved traffic service in the next couple of years.
Und an wen gibt Apple die Daten weiter?
We provide anonymous crash logs from users that have opted in to third-party developers to help them debug their apps. Our iAds advertising system can use location as a factor in targeting ads. Location is not shared with any third party or ad unless the user explicitly approves giving the current location to the current ad (for example, to request the ad locate the Target store nearest them).