512
MB?
"I'm still shocked that, with the iPhone 4S, I'm literally running around with a 1080p video camera in my pocket, with an eight megapixel camera, 64 GB of hard drive space and an A5 chip with 512 MB of memory. This is a really powerful computer, right?
Soweit die Aussage eines Infinity-Blade-Entwicklers gegenüber Eurogamer. Unterstützt wird die Behauptung der erwähnten 512 MB-Arbeitsspeicher im neuen iPhone 4S durch APPvv.com (in einem Foren-Eintrag), die ein erstes Gerät in ihren Händen wissen und damit bislang ein Video der Siri-Einstellungen, ein Foto der 8MP-Kamera und einige Pärchen von vergleichenden Gehäusebildern erstellten.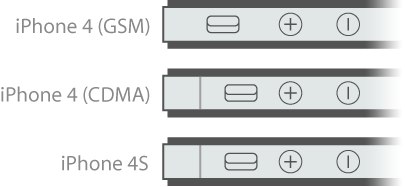 512 MB Arbeitsspeicher für das iPhone 4S wären mager – nicht enttäuschend, aber geizig. Sowohl das iPhone 4 wie auch schon das iPad 2 müssen mit diesem limitierten Kurzspeicher auskommen. Wenn sich in der praktischen Benutzung durch einen größeren Baustein nur ein oder zwei Webseiten weniger neu laden müssen, wäre dies ein gerechtfertigter (aber scheinbar ausbleibender) Komfortgewinn.