Verbs 2.2: Chat-Client bekommt iPad-Upgrade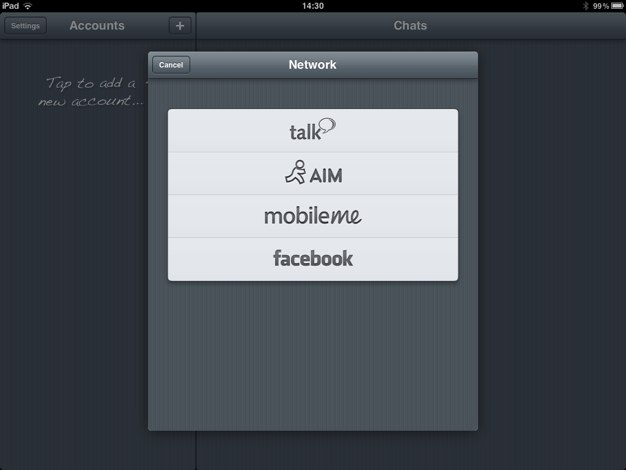 Verbs (0.79 €; universal; App Store-Link) – hier bereits empfohlen – ist derzeit preisgesenkt und versteckt im heute veröffentlichten Update eine iPad-Anpassung.
Die Pro-Version (als erneuerbarer In-App-Kauf) schlägt mit zusätzlichen 3.99 Euro zu Buche und schaltet 'Push-Nachrichten' frei. Außerdem bleiben eure Google Talk-, AIM-, MobileMe- und Facebook-Accounts im Hintergrund bis zu sieben Tagen online.
Wer sich ins Thema 'iOS Multitasking', seit iOS 4, aktuell noch einmal einlesen möchte, findet unter diesem Link eine verständliche Erklärung.
iOS multitasking is designed to work without thinking about it. There are 7 developer APIs to enable multitasking features in iOS.