Instacast synct Podcast-Abos über iCloud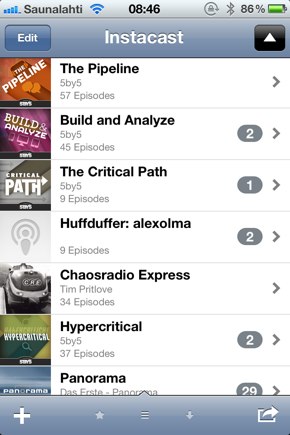 Instacast (1.59 €; App Store-Link) hat sich mittlerweile auf meiner ersten Homescreen-Seite am iPhone festgesetzt. Die neue Version 1.4 synchronisiert (wie geplant) das abonnierte Podcast-Verzeichnis (nicht die eigentlichen Downloads) sowie den Zählerstand der Abspielpositionen seiner Episoden über iCloud.
This means, you can now finally synchronize your podcasts and playback information with multiple devices or have a backup in case your iPhone destroys itself suddenly.