[update] Abkürzungen in die iOS-Optionen
DerPlattenspieler linkt mit "HowTo: iPhone – Links auf Systemeinstellungen als Homescreen Icons – ohne Jailbreak!" auf mich. Dadurch wurde ich auf seinen detailliert zusammengestellten Artikel aufmerksam und kann die Empfehlung mit einer (praktischen) Erweiterung von Yoo-Jin Lee – iOS 5 – Custom Url for Settings App – an dieser Stelle weitergeben.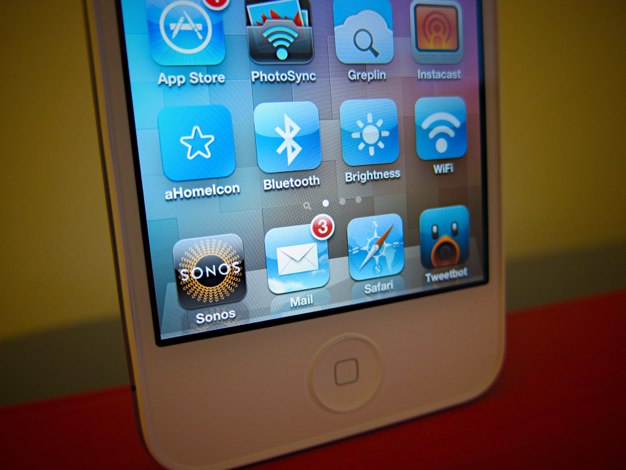 iOS 5.0 exposed some interesting things like custom urls for the Settings App. Now you can type in a url and go to specific screens or even turn things on. You can use our aHomeIcon App to create Home screen icons on your phone to quickly go to the screen you want (aHomeIcon -> Add -> Url : Enter the custom url)
Wer sich Schnellwahltasten für (oft genutzte) Systemeinstellungen auf den iOS-Hauptbildschirm legen möchte, installiert aHomeIcon (kostenlos; App Store-Link) und bedient sich danach der bereits klickbaren Link-Sammlung. Über diese Kurzwahl-Apps (mit individuellen Programm-Symbolen) springt man direkt vom Homescreen in ein Untermenü der bevorzugten Einstellungen (Helligkeit, Bluetooth, WiFi, etc.).
Update
Kai ergänzt diesen Beitrag mit einem tollen 'Pref-Paket' in unseren Kommentaren. Danke!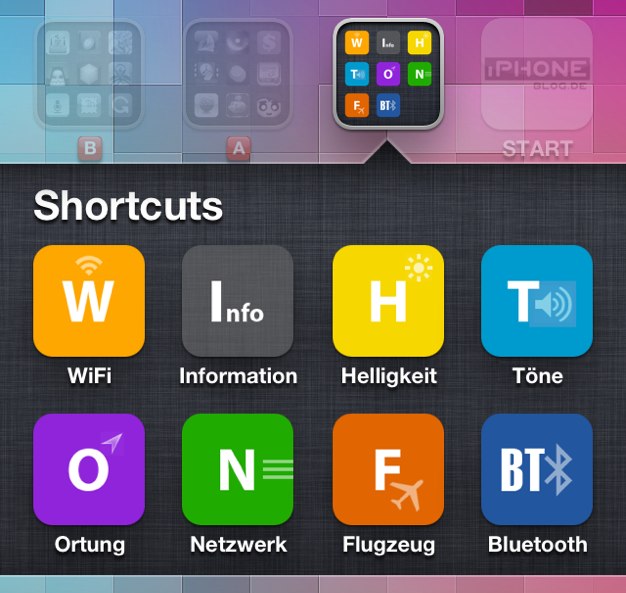 Update II
Andrang spornt an: Hier der Link zur passenden Subseite der stilsichern Shortcuts.