Diesen Herbst: 'Phoenix Wright: Ace Attorney Trilogy HD'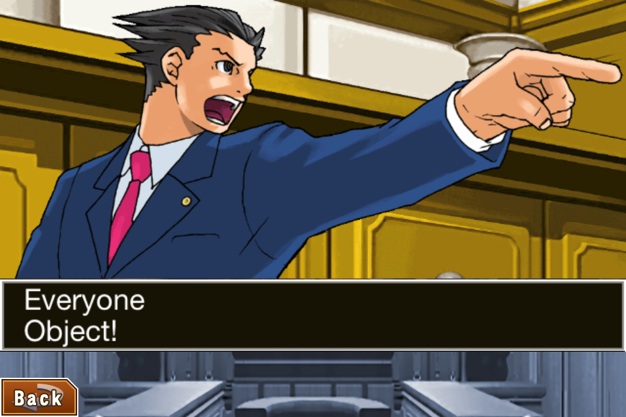 Phoenix Wright: Ace Attorney Trilogy HD will be available for download for free this autumn on iOS devices, with each full game in the trilogy available for purchase individually or as a bundle. The first two chapters of Phoenix Wright: Ace Attorney will be available as a free demo.
via Capcom Press
Die erste Ankündigung für das HD-Remake der erfolgreichen Nintendo-(DS-)Gerichtssimulation von Capcom lief bereits im Januar über die Ticker. Acht Monate später ist klar: Es wird Herbst, bis ein weiterer gestandener Videospiel-Hochkaräter iOS-Bedeutung erlangt. Die erste App-Store-Anhörung (3.99 €; App Store-Link), seit Mai 2010 als iPhone-Download, erfreut sich immer noch regem Interesse. Kein Wunder: Diese Spielegattung passt auf Touchscreens.
Im Gegensatz dazu stottert die gegenüberliegende Handheld-Front: Sony verkaufte bis Juni 2012 weltweit lediglich 2.2 Millionen PlayStation Vita. Wie die Abwärtsspirale zu stoppen ist (wenig Spiele führen zu wenigen Konsolenverkäufen; ohne Konsolen gibt's wenige Spiele), erklärte (mir) auch die diesjährige Gamescom nicht.