Boxenstopp fürs iPhone 5: Der A6 basiert auf Apples CPU-Design?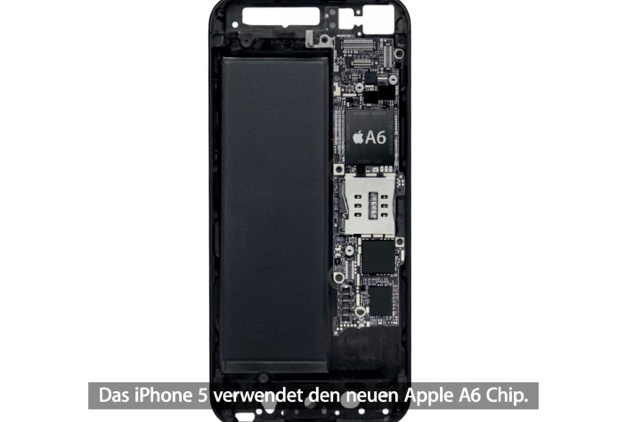 AnandTech korrigiert seine Vermutung über den A6 im '5er'. Und plötzlich wird die Geschichte um den neuen iPhone-Kern noch spannender.
For unpublishable reasons, I knew the A6 SoC wasn't based on ARM's Cortex A9, but I immediately assumed that the only other option was the Cortex A15. I foolishly cast aside the other major possibility: an Apple developed ARMv7 processor core.
Alle iOS-Prozessoren kaufte Cupertino bislang 'von der Stange'. Eine ARM-Architektur-Lizenz, die nicht nur das Recht auf die Herstellung von schlüsselfertigen Prozessoren einräumt, sondern auch den Bauplan zu eigenen CPU-Kreation erlaubt, um die Chips noch stärker aufs OS zu optimieren, besitzt das Potenzial zum echten Wettbewerbsvorteil.
Umfassende Infos zu ARM-Architektur schüttelt der CRE151 aus dem Ärmel – eine Podcast-Empfehlung zum vormerken für den 'Huffduffer'.
Update: Apples Produktfotos deuten auf 1 GB Arbeitsspeicher im iPhone 5 hin.