Helden unserer Kindheit: He-Man plant iOS-Ausflug auf Schloss Grayskull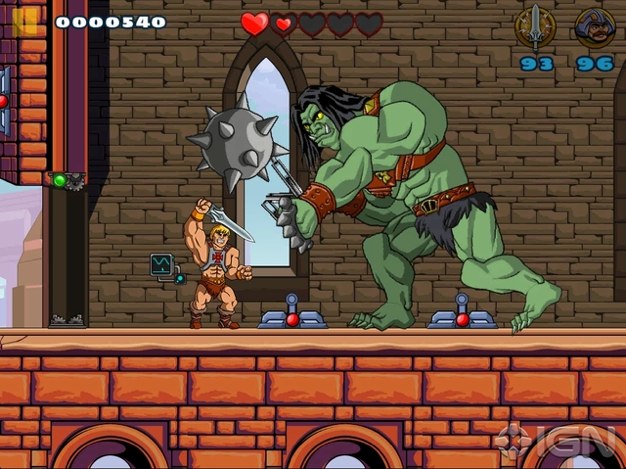 Mattel, Chillingo and developer Glitchsoft have officially revealed He-Man: The Most Powerful Game in the Universe! The MOTU brawler starting MOTU's main protagonist, comes out later this fall for iPhone, iPad and iPod Touch!
Die Samstagmorgen-Cartoon-Generation erinnert sich noch an den Fernsehsender Tele 5 oder die Tonbandkassetten vom Hörspiellabel Europa. Legendär. Im Gegensatz dazu hat die Action-Figuren-Franchise He-Man noch nie ein gutes Videospiel erlebt – egal ob sich der 'Master of Universe' auf NES, Commodore 64, Game Boy Advance oder PS2 prügelte.
Viel zu verlieren gibt es für das Entwicklerstudio GlitchSoft daher nicht, die sich an den Side-Scrolling-Brawler für iPhone und iPad wagen, der ähnlich Old-School wie ihr vorheriges App-Store-Game Star Marine: Infinite Ammo aufgebaut scheint.