'UX Write' schreibt und liest Datei.docx
Fast auf den Tag genau vor einem Jahr amüsierte sich der offizielle Microsoft-Twitter-Account über den 'Leak' von 'Office für iOS' und versprach Aufklärung in den kommenden Wochen. Im vergangenen November blinzelten wir auf neue Screenshots einer nativen 'Office Mobile'-Anwendung. Ende Februar 2013 soll es damit soweit sein.
Microsoft predigt bislang jedoch fortwährend die Browser-Abo-Perspektive für ihre Suite:
When asked about progress on Office apps for iOS, Ballmer responded, "We do have a way for people always to get to Office through the browser, which is very important."
Nach drei iPad-Jahren mit 120 Millionen Tablet-Kunden ist das mutig. Insbesondere weil nach und nach Features purzeln, die MS Office zuvor auszeichneten. Selbst Apples Pages (8.99 €; universal; App-Store-Link), nicht unbedingt bekannt für zahlreiche Neuerungen, lernte beispielsweise dazu, Textänderungen 'Word kompatibel' nachzuverfolgen.
Oder schauen wir auf UX Write (21.99 €; universal; App-Store-Link), das mit Version 1.1.0 im Docx-Format spricht.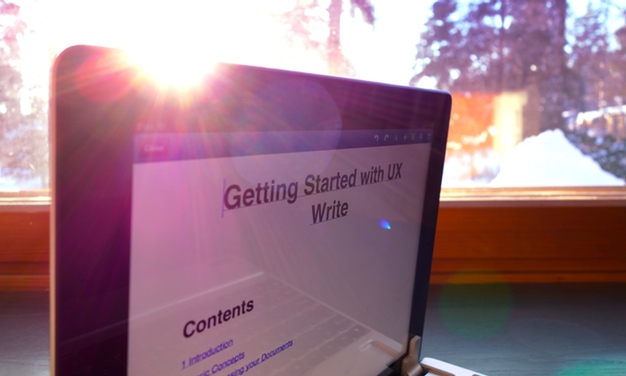 To the best of my knowledge, UX Write now provides the highest level of compatibility with .docx files out of any word processor available for the iPad. Virtually all of the basic text and formatting properties are supported, along with essential features like figures, tables, styles, numbered headings and captions, cross-references, and automatically-generated tables of contents.
iOS vermisst Microsoft Office nicht – andersherum traue ich mir eine solche Behauptung nicht zu. Allem voran ist es die Zeit, die Microsoft gegenüber seinen Mitbewerbern verliert, die ehemalige Alleinstellungsmerkmale nachbauen oder mindestens kompensieren.
Für private Nutzer scheint die Ära der großen Office Suite, die hunderte von Funktionen in einem einzelnen Programm vereint und das komplette Paket unter einen teuren Preismantel stellt, bereits lange vorbei.